what we do Hospitality Branding & Creative Solutions
At OCCA, we believe in the power of stories, especially those waiting to be told through hospitality brands. As both the interior designers of your projects and the creative force behind your brand narrative, we weave together innovative strategies with creative identities that impact every touchpoint of the guest journey.
Our Creative Team brings their distinctive passion and energy to every project delivering a complete suite of cohesive and authentic marketing assets that successfully differentiate your brand in a competitive market.
BRANDING & CREATIVE 01. Strategic Branding & Creative Identity
Blending the role of interior designer and brand strategist, we delve deep into the essence of your business & brand. Our Branding Team will work with you to pinpoint your company's market position, craft an authentic brand narrative and layer that with distinctive, creative designs that resonate with your target audience, clients & guests.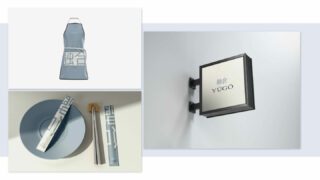 BRANDING & CREATIVE 02. Brand Standards & Guidelines
Combining our deep understanding of hospitality design, operations and brand consistency, we ensure your brand's voice remains unwavering. Our comprehensive Brand Standards and Design Guides establish clear principles, from architectural design & development to interior finishes, to logo usage, typography and everything in-between, delivering a solid roadmap for your brand.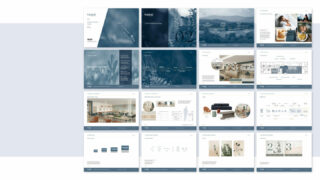 BRANDING & CREATIVE 03. Brand & Marketing Collateral
Our Creative team will work with you to produce digital and physical marketing assets, from social media designs to brochures to promotional materials, that seamlessly blend your brand's narrative & essence with its visual identity. Each piece of creative is meticulously designed, not only to capture attention but to tell your brand's story, delivering memorable connections with your audience, clients, and guests.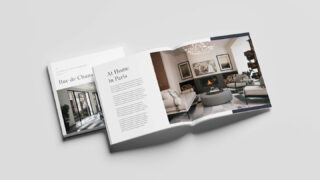 BRANDING & CREATIVE 04. Environmental Graphics
Drawing on our immersive storytelling skills, and combining these with our passion for imagination & innovation, our environmental graphics are designed to infuse your interiors with a distinctive brand vibrancy. Crafting wall art, murals, light installations, landscapes, visuals & graphics we elevate ordinary spaces into extraordinary spaces. Weaving your brand's narrative seamlessly into the interiors ensures it resonates deeply with teams, clients, and guests alike. The result?
Memorable experiences at every turn.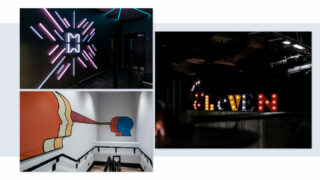 BRANDING & CREATIVE 05. Signage & Wayfinding Systems
Our Signage and Wayfinding Systems are more than just directional tools; they're an extension of your brand's narrative. We design signage systems that seamlessly integrate with your interiors, ensuring guests navigate with ease and confidence. Designed to delight, our wayfinding solutions enhance the guest experience, making every journey a harmonious blend of design and clarity.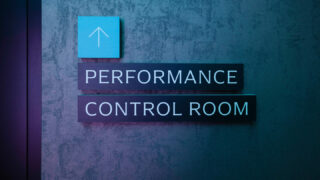 BRANDING & CREATIVE 06. Website Strategy & Design
Your website is more than a digital facade, it is a strategic tool for business growth. Combining our rich experience in digital and hospitality design, we'll work with you to map out user journeys and craft on-brand narratives & visuals that draw on the storytelling & design of your properties. Our skilled designers & developers will then bring to life your distinctive and optimised digital portal, conveying the essence of your brand and effortlessly converting your target audience.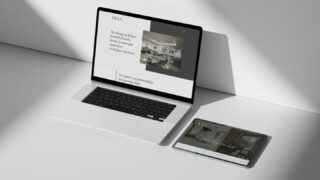 HOSPITALITY BRANDING & CREATIVE SERVICES Frequently Asked Questions
How does hospitality branding influence customer choices?
Effective hospitality branding combines aesthetics with a compelling narrative that guests can connect with. In a competitive market, guests seek memorable experiences and connections. A strong story & brand narrative touches guests, makes them feel part of something and drives customer loyalty, ensuring they return regularly.
How do you create an effective marketing plan for a hotel?
An effective hotel marketing plan starts with a deep understanding of the target audience and the hotel's unique selling points. It integrates market research, competitive analysis, and clear objectives. Leveraging digital platforms, optimizing SEO, and crafting engaging content, combined with traditional marketing methods, ensures a comprehensive approach that drives bookings and enhances guest loyalty.
How do you establish a strong restaurant brand identity?
Establishing a strong restaurant brand identity involves a blend of understanding the restaurant's core values, its target audience, and the culinary experience it offers. This foundation is then expressed through a cohesive design, engaging storytelling, and consistent messaging across all touchpoints, from menus to marketing campaigns. Infusing interiors with elements like environmental graphics ensures the brand's narrative and vibrancy create unforgettable dining experiences, ensuring a memorable impression on diners.
What are the top trends and best practices in hospitality marketing strategies?
Top trends in hospitality marketing include leveraging data-driven insights, embracing digital platforms, and focusing on personalized guest experiences. Best practices involve a mix of online and offline strategies, continuous engagement with guests through content marketing, and adapting to evolving market dynamics to ensure a brand's relevance and resonance.