Our Founder Kate Mooney
Love what you do and you'll never work a day in your life...
In the beginning
Originally established by Kate Mooney in 2003, OCCA started life as a small, architectural and interior design consultancy with just four designers. Drawing on her rich background in hotel design, operations and procurement, Kate's ambition was to develop a team of multi-disciplinary creatives with a passion for design & innovation. Her vision was to build a contemporary design studio delivering transformative projects that in turn make a positive impact on clients and their guests, families and firms.
BACKGROUND The OCCA Way
OCCA embarked on an exciting journey over the following years, building a reputation for using creativity & technology to deliver beautiful projects across a portfolio of global hotel, residential and commercial projects. Daring to disrupt and challenge the status quo, we continually evolve our business and our services in response to our clients' developments and the rapidly changing world of interior design.
Today, we're proud to work with amazing clients on amazing projects around the world. We are a passionate and multi-disciplined team and our collaborative work culture is the key to our success. We thrive on working closely with each other, our clients, our suppliers, and the wider design teams – because we know that together, we can achieve more.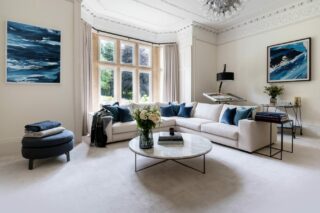 Creating a narrative between the interior, property and location, we believe in storytelling through design to create timeless & meaningful experiences.
The Faces Behind It All Team OCCA
Meet our wonderful team of talented designers, creatives, buyers & procurement experts, ready to bring their skills and experience to your projects...