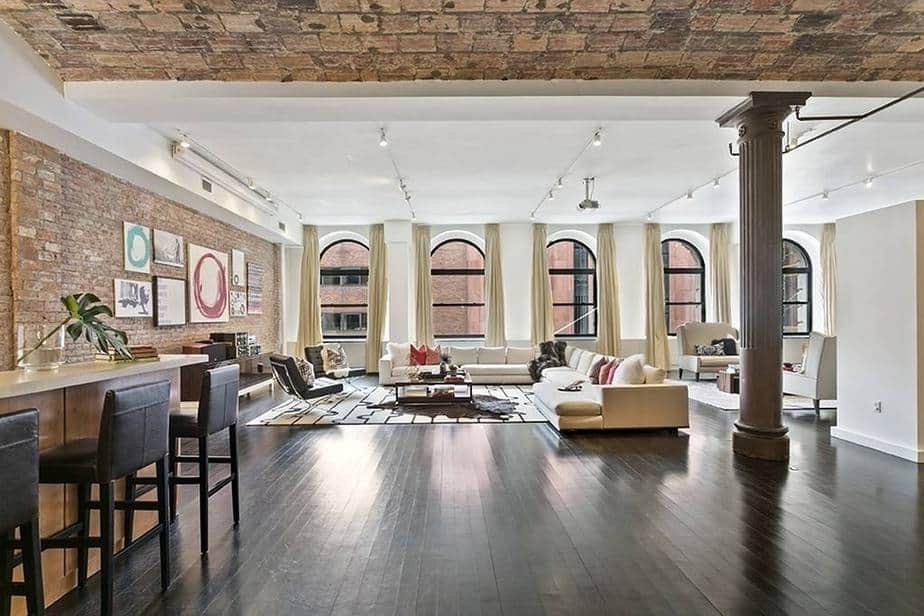 There's no doubt about it, the world is getting smaller – according to Eurostat, in 2017, a total of 1.867 billion nights were spent in hotels in the EU alone which is an increase of 3.5% on the previous year. With this increase comes a more discerning customer and, whether they're traveling for business or leisure, hotel guests today are expecting more and more from their stay.
With alternative options such as the £30bm Airbnb platform achieving rapid growth and capturing market share since its inception in 2008, it's essential that hotels react and offer memorable experiences that a self-catered option can't, maximising what's best about the hotel experience and, as Ian Schrager states, "come back with a stronger idea than Airbnb"
While Airbnb caters primarily to the leisure market, it is beginning to target & capture the business guest too. The impact this is having on guest preferences is altering the industry and impacting the operations of both leisure and corporate hotels in a way we haven't seen previously.
Airbnb enables guests to live like a local in a truly immersive neighborhood experience and this has forced hotels to accept the decline in the appeal of the cookie cutter corporate interior. In response, hoteliers and hotel designers are eschewing this outdated approach for a more dynamic and local design filled with provenance – almost every global hotel group now has a lifestyle or boutique brand in its portfolio.
One of the more recent additions to this family is the Arlo chain by Marriott joining properties including the established IHG Indigo boutique collection.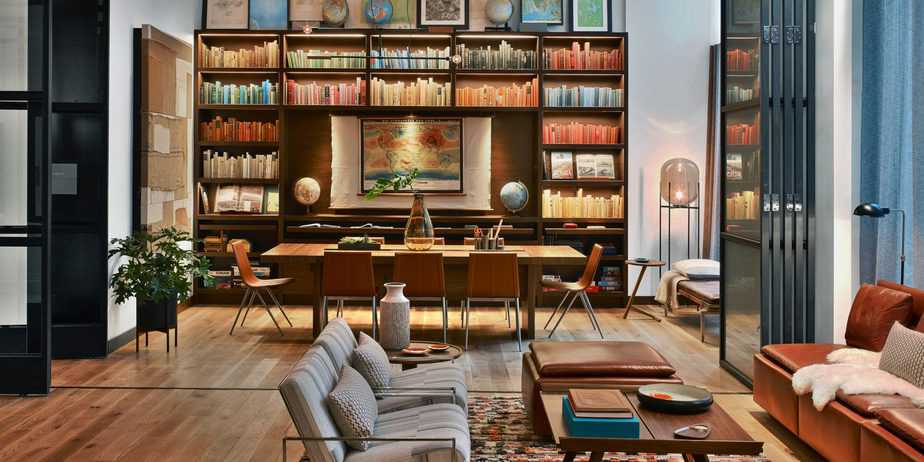 With such significant changes in the industry, it's easy for hoteliers to be distracted by the next big thing or newest tech, however, it's important that we don't lose sight of the fundamentals of hospitality and what truly makes a memorable hotel experience.
As hotel designers for a number of the global hotel groups, we are continually exploring the guest experience and ways in which we can genuinely differentiate our hotel projects with great design and super efficient operations. Here we share the three key elements that underpin any great hotel design and guarantee the best hotel experience to ensure that guests return time after time.
1. Start With The Basic
Based on extensive analysis of 148 million hotel review comments, hotels.com concluded that guests consider the most important aspects of the hotel experience to be:
staff friendliness
cleanliness
bed comfort
value for money.
Other important factors included quietness of the room, breakfast, location, a swimming pool, free WiFi and hot drinks in the room, but these ranked much lower.
Interestingly, according to the formula created using this data, cleanliness, and comfort were considered 35 times more important than a luxurious breakfast or pool.
Looking at this information, the crucial components of creating the best hotel experience are in fact quite simple. While style, striking interior design, and delicious menus are key to creating a memorable hotel experience, it would seem that if these more basic human needs are not met, guest satisfaction will remain out of reach.
2. Memorable Design
While the fundamentals of the best hotel experiences are relatively simple, creating a memorable hotel experience requires something a little different. As hoteliers, your aim is to make guests fall in love with your property and your hospitality so that they never want to leave – or at least they want to return again and again while recommending it to all their friends.
The triggers that make a hotel linger in the memory vary; perhaps it was the member of staff who went the extra mile or the proximity to a city landmark or even the atmosphere in the bar after the sun went down. However, while these are certainly an important part of the hotel experience, it is the overall character and ambiance of the hotel, combined with great service that will impact most upon a guest.
When it comes to hotel design, creating a memorable experience often means investigating more creative & innovative methods of doing things. At Occa, we believe great design has the power to transform a guest's stay and enrich their experiences. We are continually intrigued by the way guests interact with their spaces and that curiosity leads to refreshing ways we are looking at hotels, often starting with the design of the reception & lobby.
In the lobby, we have 15 seconds to make a lasting impression on the hotel guest as they enter the property for the first time. Setting the tone for the rest of the hotel, the lobby is paramount in creating a guest's initial impression – after all, the design of this space forms a window to the hotel's overall ethos and personality.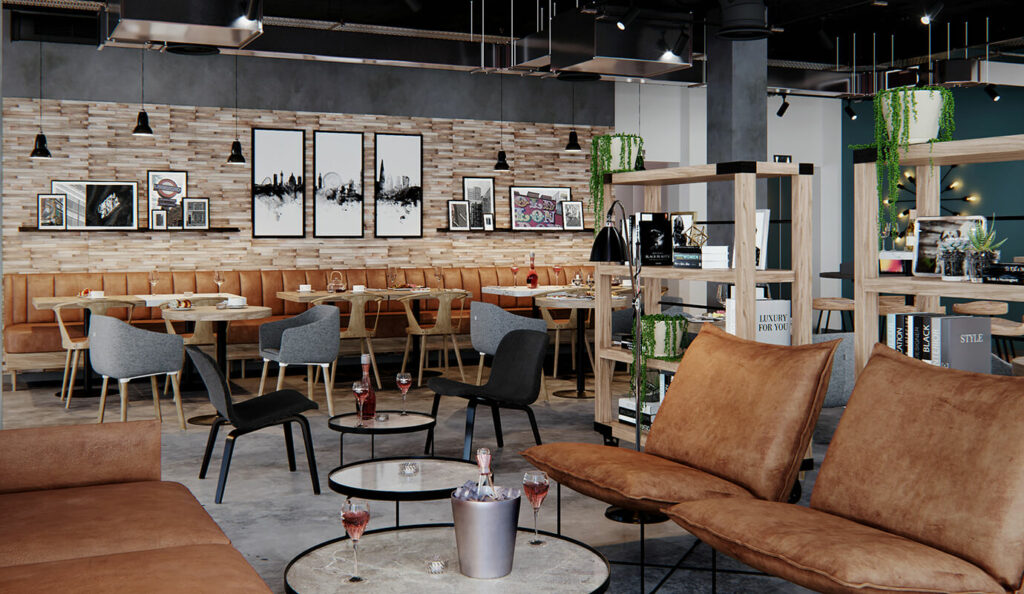 For many hotels in 2018, lobbies have become so much more than just check-in areas with imposing reception desks, they are the heart & hub of the property. Adapting to meet the needs of the modern traveller, we're designing lobbies that are working much harder and serving not just as entrances for bars & restaurants but as co-working spaces, meeting areas, music lounges, hubs of activity and social spaces that encourage guests to leave their bedrooms and interact with one another.
To truly serve the digital nomad, technology in the co-working lobby is key and features such as furnishings with charging ports, screen sharing facilities and a strong WiFi connection are becoming increasingly essential. Hotel Schani in Vienna is one of the Smart hotels leading the charge with this new design concept with a lobby that aims to create a community for coworkers and encourages innovation and collaboration.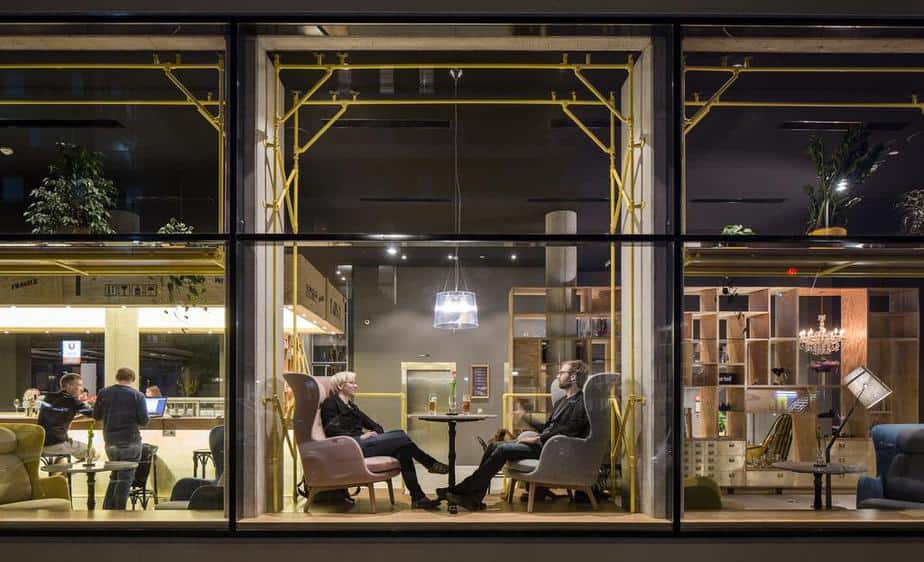 Getting the lobby design right and incorporating more authentic and genuine food & beverage outlets within this new hub environment is proving to not only significantly improve the guest experience, it is also delivering increased revenue opportunities for hotels.
Notwithstanding the essential operational and functional requirements of the lobby, for a hotel's interior design to be truly memorable, it must go above the basic needs of the guest and capture their imagination & interest, making them stop and embrace the moment rather than simply letting their surroundings wash over them.
A great example of this approach can be experienced as you enter the ME, London by Sir Norman Foster Architects. Here the lobby, which is known as the Atrium, is constructed out of enormous marble panels in a pyramid structure with a dramatic glazed roof that projects 9 storys above into the roof bar terrace.
As Rowan Moore of the Guardian comments in his review " I exit a black lift into a low, black lobby, pass through an opening and, without warning, find myself inside a steepling pyramid – a near-tetrahedron in fact – also dark and shiny"
Bringing this impressive space to life are a series of immersive projections which change according to the day meaning that there is always something new and engaging to look at – truly unforgettable.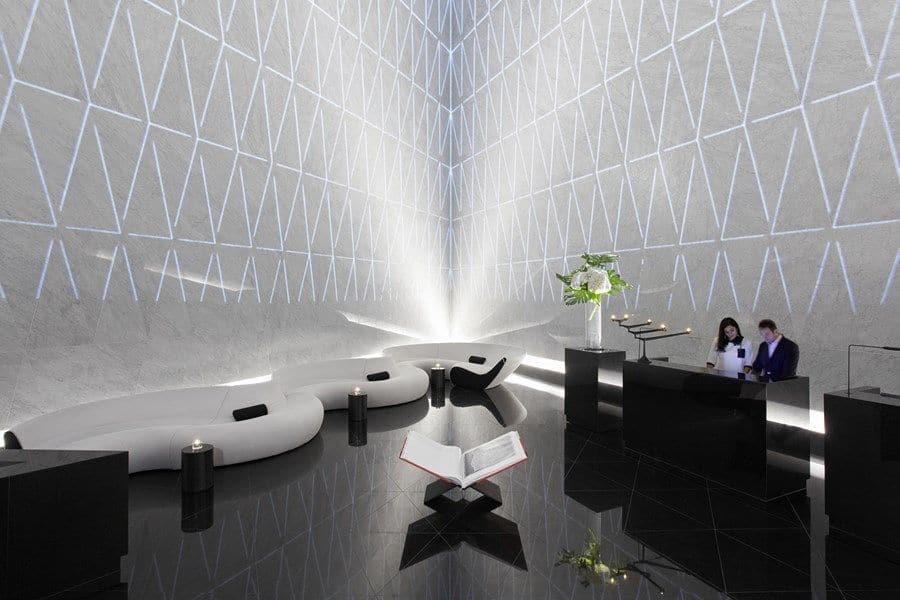 3. Rooms Guests Don't Want to Leave
For a hotel stay to surpass all expectations, the bedroom, no matter what the classification of a hotel, must be showstopping. Building on the foundations of cleanliness and comfort; well equipped, beautifully designed and compact rooms are the future of hotel design. There are a number of small but important amenities that instantly cement a hotel stay as one of the best your guest has ever experienced – and this may include things they didn't even know they wanted.
The bed is the obvious place to start, as the style of it and the comfort it offers has a major impact on the guest's overall impression. A fabulously comfortable mattress cocooned in a stunning headboard arrangement and combined with the highest quality bedding & linen will keep your hotel at the forefront of the guest's mind – particularly when combined with the option to select the pillows and duvet that work best for their individual needs. Add the convenience of USB ports in reaching distance of the pillow and a TV that guests can stream their own entertainment onto and you may have created the perfect sleep experience.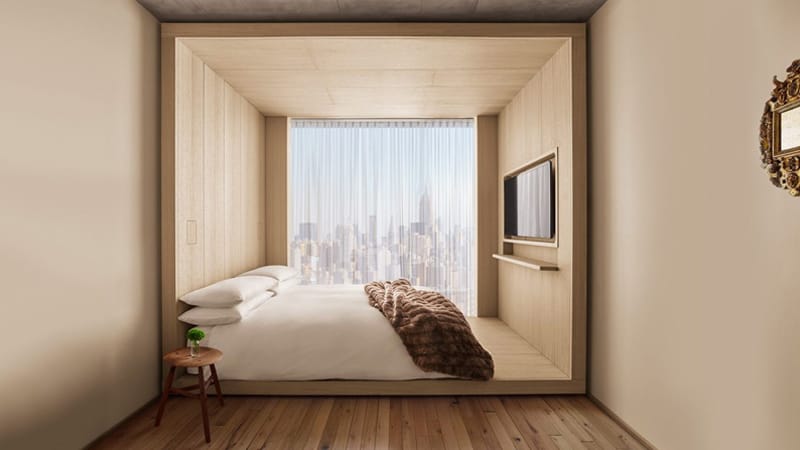 Ensuring that every expected guest amenity from hairdryer to the coffee machine to the mini bar are considered, other comfort and convenience factors to consider include ensuring that guests have complete control of their surroundings. From the lighting to the temperature, it should be easy to change these as required without overwhelmingly complicated technology. The Aria in Las Vegas is taking this concept one step further with their multi-function room tablets. Whether you would like mood music, to increase the air conditioning, to open the blinds or lower the lighting, it can all be done at the tap of a user-friendly screen.
In many luxury hotels, the en-suite offers something closer to a miniature spa sensation and this is an instant guest experience elevator. As well as covering the basics such as power shower, strong water pressure and luxury towels, hotels that are going the extra mile by offering guest's complimentary, designer branded toiletries or their personal preference in toiletries are delivering a truly bespoke – and unforgettable – experience.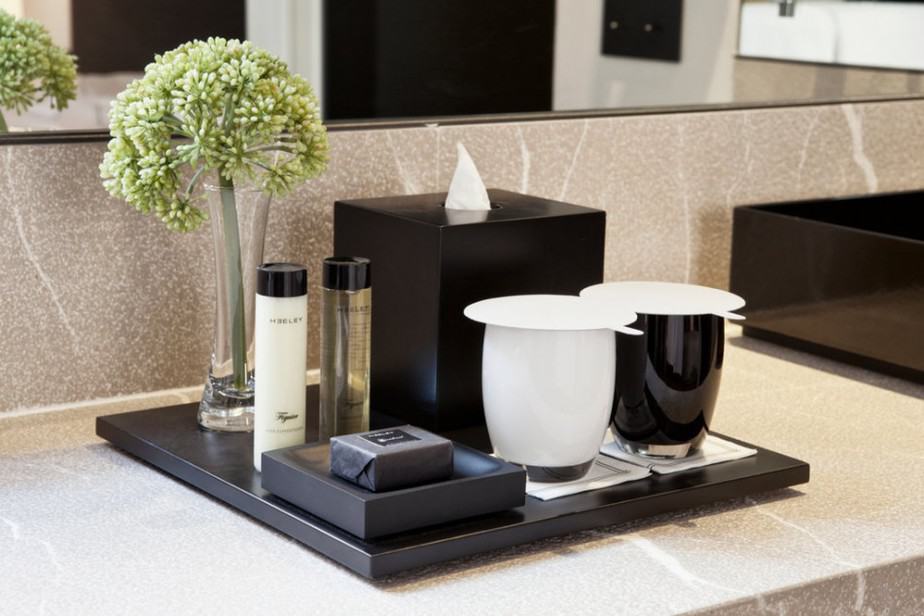 While Airbnb might be disrupting the lodging landscape, the hotel industry is not accepting the status quo. We're witnessing many exciting developments that are re-imagining and reinventing the world of hotels and hotel design. We're working in interesting times, on a new breed of hotels that are more social, more local, but which are also delivering a great service offer in communal, interactive & entertaining spaces in a way that Airbnb properties can't compete.