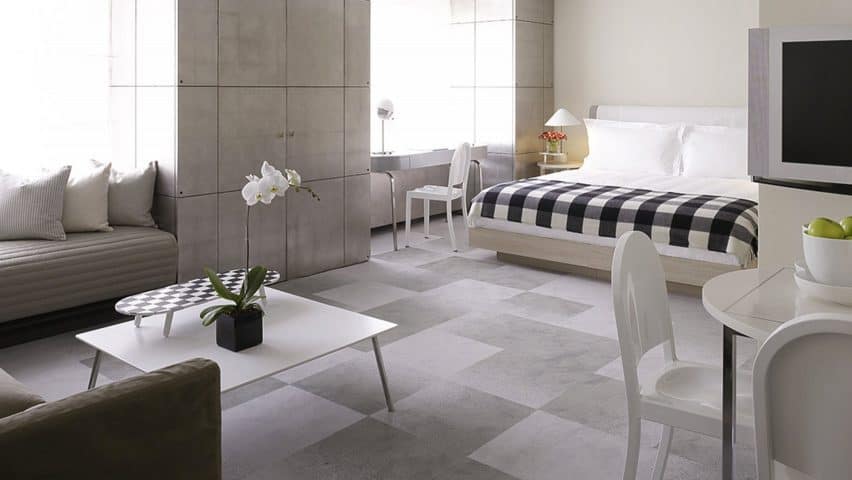 A concept first developed by Ian Schrager, and designed by Andrea Putman at the Morgans Hotel in New York, the boutique hotel once meant small, independent accommodation offering unique design, eclectic charm and local flavour. These traits are appealing more and more to today's hotel guest who seeks to become part of the fabric of their destination and have an authentic experience rather than standing out as a tourist in a cookie cutter corporate environment.
Inevitably this increased demand for boutique hotel accommodation with a more genuine, local experience has come to the interest of global hotel groups – especially with the 2018 forecast performance by CBRE stating that Boutique-Lifestyle properties are set to enjoy the greatest gains in revenue per available room [RevPAR] and the highest average daily rate [ADR]. That's great news for owners, investors and developers keen to capitalise on this shift in travel preferences – but can big global hotel brands really deliver the authentic, local, experiential offer of a boutique hotel?
Boutique hotel: going global - staying local
Intimate and unique by nature, the boutique hotel concept offers an antidote to corporate chain hotels with their standardised offerings and consistent styling. Often favoured by guests who actively seek something different from their accommodation and who choose hotels that align with their own values and preferences, boutiques might be considered a lifestyle choice rather than simply picking somewhere to rest your head. "Our research shows us that around 40 percent of Autograph guests indicate they would not stay in a 'branded' hotel; it's just not what they want," says Julius Robinson, Vice President and Global Brand Manager at Marriott.
Today, the bigger hotel groups are keen to get a slice of the boutique action and the past few years have seen a boom in the creation of lifestyle hotels – sub brands of some of the biggest players in the industry, that seek to tap into this particular client base. These include brands such as W from the Starwood Group, Kimpton by IHG and Moxy by Marriot and their significant growth would suggest that, despite the concept perhaps sounding oxymoronic, they are certainly doing something right.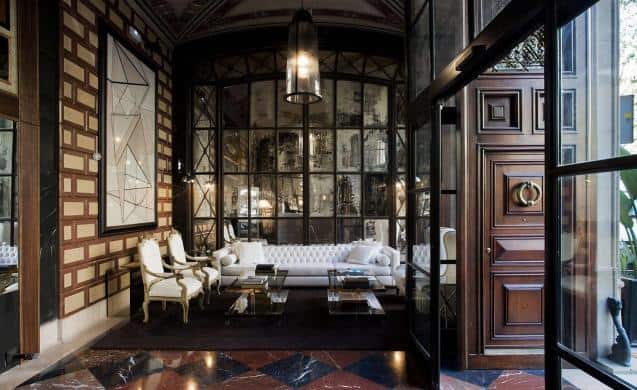 Locally unique, neighbourhood boutique
For some, the very term 'boutique' kicks against the chain hotel ethos and there have been concerns over the authenticity of the experience that these large brands can create. This has pushed big brands to go the extra mile to ensure that what is being offered is genuine and will truly appeal to the rapidly changing demands of the modern traveller.
Individuality is inextricably linked with the boutique hotel concept and many global brands have been finding ways to harness this and scale it up and Hotel Indigo, part of IHG, is one such brand. "The reason for the early success of Hotel Indigo as a boutique hotel concept is that every property is designed to be different, with a common thread or set of brand hallmarks that deliver a locally unique, neighbourhood boutique experience," says Janice Canon, Vice President of Global Brand Management at Hotel Indigo. "One way we do this is that each hotel features locally inspired, oversized wall murals in both public areas and guest rooms."
This idea of each hotel within the group being unique is an important point as, for some, the authenticity of the boutique experience comes unstuck if each of the locations become exact replicas of each other. "These boutique brands that are so popular today are evolving into a reincarnation of the Hiltons and Hyatts from previous generations," argues Greg Oates of Skift. "In effect, with so many suppliers evolving, in the same way, to distance themselves from the mass-market hotel of the past, they're actually developing the mass-market hotel of the future."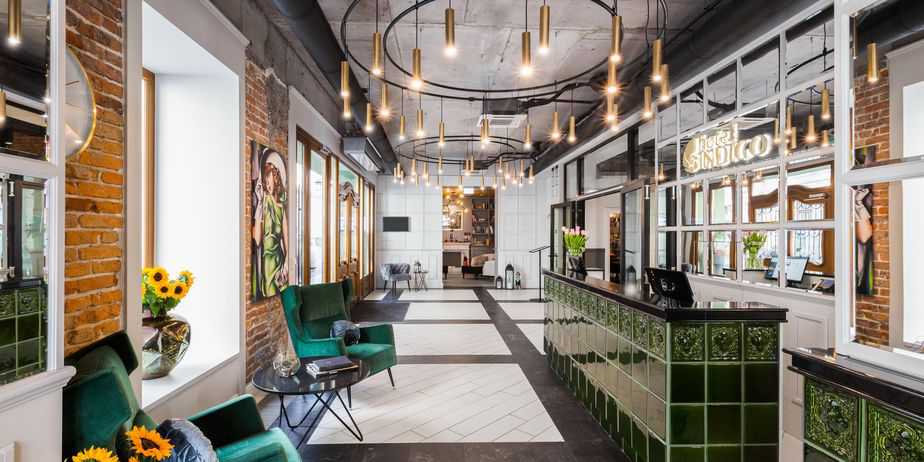 Idiosyncrasies
To avoid this uniformity, big brands are harnessing the distinctive individuality showcased by boutiques and looking to boutique hotels for inspiration around creating unique spaces that people truly fall in love with. British non-branded group, Hotel du Vin, offers a perfect example of characterful individuality with each of the 19 locations celebrating the key elements of their surroundings. From Newcastle to St Andrews, each of the Hotel du Vin boutique hotel properties makes the absolute most of their period buildings through careful design and a deep understanding of what their guest requires from their stay. Robin Hutson, Founder of Hotel du Vin, says, "I much prefer hotels where there is an individual's passionate stamp on that hotel, rather than something that looks as if it's come out of a committee, a board room or an accounts department. I like to see the idiosyncrasies."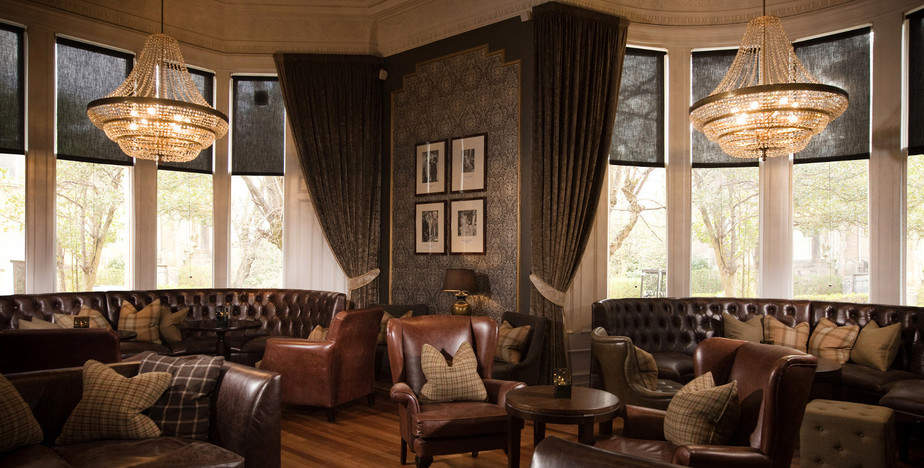 Utterly Individual
This is something that has been taken on board by the W Hotels of The Starwood Group. With 53 hotels worldwide and several more in the pipeline, W Hotels have been growing and innovating since first launching in 1998. "The hotels don't look the same and we don't want them to look the same," says Anthony Ingham, Global Brand Leader of W Hotels. "They reflect the destination that they're in very strongly." Ensuring that each W location is utterly individual requires what the group call the W Design Narrative which involves extensive research of up to five years prior to the launch of a location. From historical significance to geographic touch points, the hotel is considered from a wide range of angles before the design is put in place to ensure its boutique hotel credentials.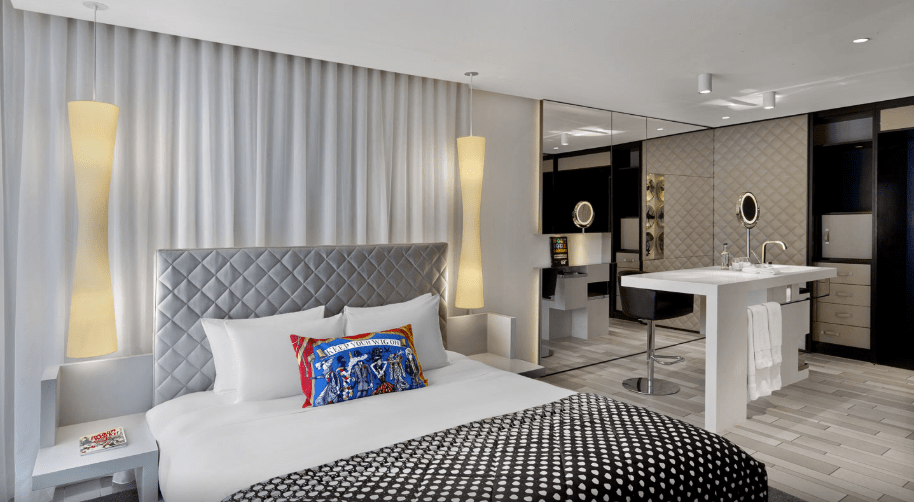 Personalised and tailored
This rigorous process results in a finished product that ensures the most authentic offering possible. Take the W Hotel in Shanghai, brimming with bold design markers the hotel is a postmodern masterpiece with a myriad of exciting elements. For example, powder coated aluminium chain curtains hang from the hotel's main living room, these are designed to mimic the hanging laundry in the streets of Shanghai and the installation brings colour and movement to the space in an entirely unexpected way. This combines with bamboo inspired lighting and digital fishtanks that guests can programme to create an immersive experience that won't be forgotten.
For many travellers, a key aspect of the boutique hotel experience lies in the service. Personalised and tailored to the individual needs of the guest, boutiques bring the kind of intimate service experience that makes guests feel personally welcomed and valued – can this still be achieved on such a large scale with hundreds of rooms rather than handful? The rise of technology is also a notable concern for those who prefer the human touch of a traditional boutique hotel. While the removal of the front desk, online check in and app-based concierge from brands such as Radisson Red may be a welcome addition for many busy millennial travellers – for others it marks a worrying shift towards a faceless society.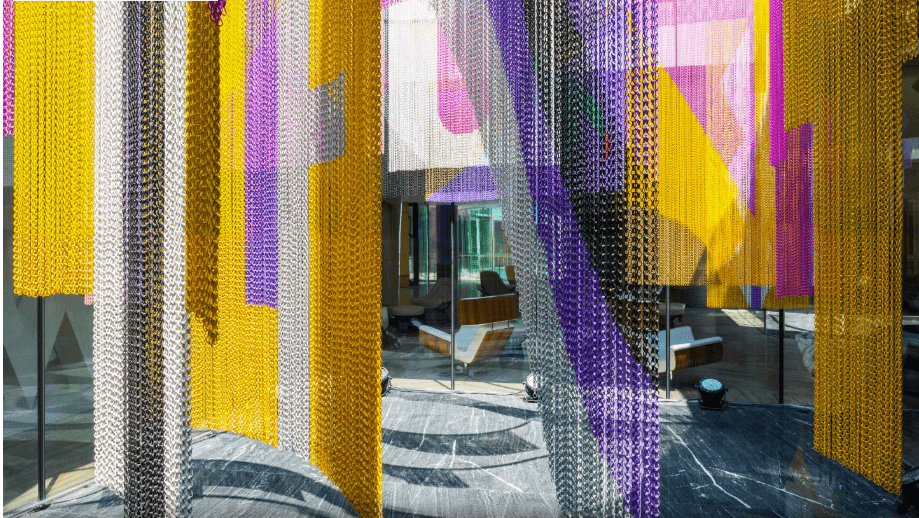 Innovating and adapting
Of the many boutique sub-brands that have emerged in recent years, last year Smarter Travel declared Kimpton Hotels, [part of IHG] the winner of both the Editor's Choice and the Readers' Picks awards. Some of the touches that led to these accolades were classically boutique while others were incredibly innovative.
The hotels also have a 'brand of one' ethos which means that each location is unique in its design. In order to achieve this, a fusion of an in-house team and external experts is used which allows the brand to select specific agencies that they believe will be best suited to each individual project, be that a trend-led space in Miami or a rustic retreat in the mountains of Vermont. Add to that the brand's Karma loyalty programme, which offers some amazing last minute deals and the perfect balance of global and local is created.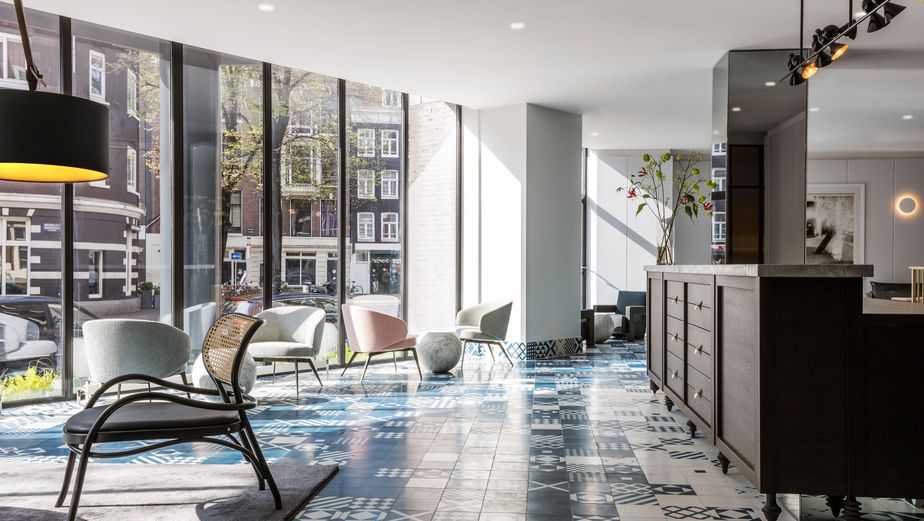 Bright Future
Reflecting on the evolution of the original boutique hotel concept delivered by Shrager & Putman in New York in the 80s, while considering the dominance of the big brands in the sector 30 years later, the spirit of the boutique hotel can be distilled into 5 key factors that are at the heart of a any genuine boutique property & experience:
Scale - it's typically small & personal
Character - it has a welcoming, distinctive personality
Design - it embraces locally inspired architecture & interiors
Culture - it has a strong sense of place, woven through every element of the offer
Service - it offers a highly personalised service
Can the big brands achieve all this? Notwithstanding the sheer volume of them, it would seem so. Leveraging big brand knowledge, systems and insights, the larger hotel groups are able to identify great locations, hire the best local designers and tap into the needs and desires of today's lifestyle traveller. They are in the position to provide the extra services and details that the guests themselves may not even have realised they wanted.
So what does that mean for the smaller independent boutique hotel owners? As the rapidly increasing volume of branded boutique hotels inevitably turns them into mass market properties, some branded boutiques, while still wonderful hotels are inevitably beginning to lose the unique spirit of the boutique hotel concept. Consider this in line with the rapidly growing, younger, and more adventurous guest profile of today who are seeking genuinely authentic & immersive – not themed – experiences then it's easy to see that while the big brands may have made their place in the market, the future demand for the smaller independent hotels with genuine heritage is also very bright.