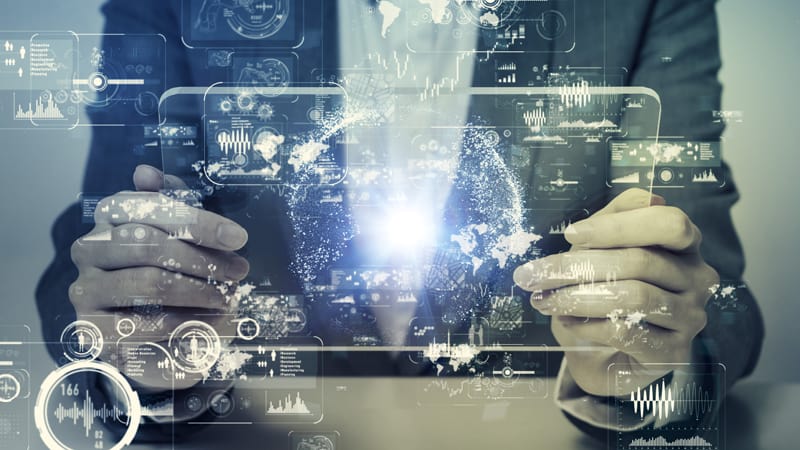 While a great mattress and a power shower were once top of the list for hotel guests, smart tech in hotel design is rapidly changing their expectations. The fundamentals of great hospitality remain key, however, more and more guests are looking for differentiated, customised & personalised hotel experiences, giving them greater control over their hotel stay.
As a frequent traveller for business and leisure, I often find myself wondering:
why can't I use my mobile to check into my hotel and pick my room the same way I can with a flight?
why can't I have my room key digitally stored on my phone?
why can't I stream content from my phone or iPad to my TV in my hotel room?
And I'm not alone – the 2017 Oracle report on Creating the Coveted Guest Hotel Experience shows that In today's digital age, hoteliers are forfeiting opportunities and revenue by failing to offer guests the individualized experiences they are increasingly demanding. With 94% of business travellers and 80% of leisure travellers valuing their ability to use their phones for services and communication during a hotel stay, hoteliers are becoming acutely aware of the need to rethink the design, guest services, and experiences they offer.
Digital Natives
I am not a millennial, however having brought up three amazing 20 somethings, I'm conscious that today, millennials account for 30% of all hotel guests and that figure is set to rise to 75% by 2020. As a dominant tribe of digital natives, they have grown up in a mobile-first existence and expect to be able to use their mobile devices and apps to achieve anything from shopping to making appointments, to monitoring their home security.
They travel with multiple devices in a BYOD [Bring Your Own Device] culture and expect digital features and apps that are integral to their stay, while similarly expecting to easily check their details and interact with your hotel instantly through an app rather than by email, phone, or web browser.
Smart hotel tech features such as virtual check in/check out, keyless room access, the ability to book activities and tickets online along with integrated communications and high-speed WiFi are not just anticipated, they are demanded from a hotel stay.
In a recent study, 73% of hotel guests surveyed expressed interest in downloading the hotel app immediately if that automatically provided a connection to the hotel WiFi. Embracing smart tech in hotel design by encouraging guests to use your app provides your business with the opportunity to interact with and personalize your guest's experience on a real-time basis while accurately measuring your operational performance in revolutionary ways.
Some hoteliers have voiced concerns that apps and tech depersonalize the hotel experience but on the contrary, hoteliers that are adapting to a tech first strategy are improving guest satisfaction faster than any other initiative. Tech in this environment is offering guests a return to proper hospitality, giving them a higher level of control over their on-site| in-room experiences, enhancing their stay and delivering highly personalised hotel experiences that were previously impossible.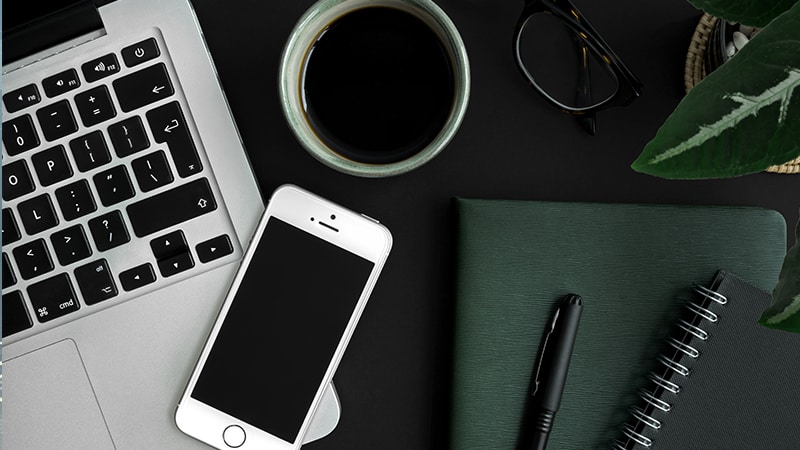 Positive ROI
As a tech-loving, hotel designer of over 20 years, it's exciting to see the industry going through a technology-driven period of momentous change and development. Guest loyalty is fickle in these digital times and hoteliers who are incorporating smart tech in hotel design effectively are enhancing their guest experience while increasing their own business productivity & efficiency and delivering positive ROIs across their business.
In an increasingly crowded and competitive industry, companies like Hilton Hotels & Resorts are leading the way on roaming check-ins & keyless entry, while Wyatt Hotels are experimenting with voice-activated room technologies such as Amazon Alexa. Hotels groups across the world are embracing and experimenting with smart tech in hotels to deliver innovative and ground-breaking experiences.
These technological developments are changing how we as designers are planning hotels, their infrastructure, and their interiors, while our hotelier clients are reaping the benefits of optimising workflows, introducing new staffing structures and re-considering traditional operational requirements.
Implemented well, smart tech in hotel design is proving to uncover new ways to increase hotel revenue, unlocking new income streams, reducing waste and improving sustainability.
With the added accessibility of immediate feedback, hotels have a clear measure of what is working for them and the potential to focus on constantly providing improved popular services while improving efficiencies and reducing associated cost.
2018-19 is going to be a period of unparalleled growth of tech in hotel design
Great hotel design is all about the guest experience and the décor. As hotelier Ian Schrager states, "the secret to creating a great hotel is one plus one equals three – success lies in creating a guest experience that is greater than the sum of its parts."
Embracing & incorporating smart hotel tech in your hotel design is key to keeping your property competitive and relevant to your evolving guest profile while providing you with invaluable insights into what your guest wants.
Here are the top 5 ways we're embracing smart tech in hotel design for 2018:
1. Digital Check-In
Pioneers in the digital revolution, Hilton Worldwide introduced digital check-in and room selections back in 2014, enabling guests to check in and select their preferred room from floor plans on their desktop, mobile or tablet.
Such advances have been pivotal in an industry wide rethink of the whole guest welcome. The days of the dated front desk are numbered. Guests don't want to queue to check-in or check-out anymore and they no longer want to stand in line behind a barrier reception desk as they enter a hotel.
Mobile check-in, self-serve kiosks and guest services staff with roving iPads are dramatically altering the first interaction guests have with the hotel, providing opportunities for a more personal welcome along with significant operational benefits & efficiencies.
From a design perspective, we are no longer creating dominating reception desks that keep the guest at arm's length. We're designing smaller more personal pods or self-service desks that are more inclusive, more welcoming and less imposing.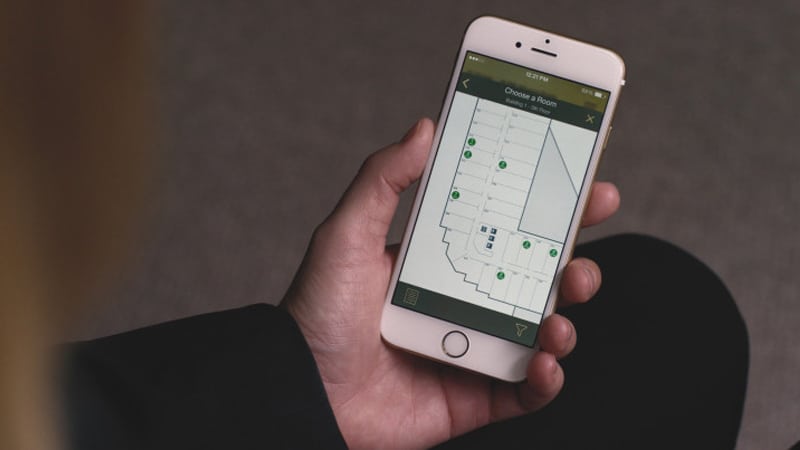 2. Keyless Entry
Millennials or not, most hotels guests now use apps on their phone or watch to run their daily lives – and they expect the same seamless convenience from their hotel stay.
Their phone gets them a pizza or a taxi, it even gets them on a plane so, why can't it get them into their hotel room? Enter, bluetooth enabled keyless entry apps currently being rolled out by Hilton, Marriott and by groups such as Easy Hotels & Village Hotels cross their portfolios.
While the streamlined benefits of managing a booking with an app for the guest are obvious, the advantages to the operator are significant. Keyless entry saves time, cost and resources while improving the ability to store guest preferences on a real-time basis and push personalised offers to suit.
As Rob Paterson, CCO of Village Hotels notes "The commercial ROI we achieved on keyless entry systems by far outweighs any investment we made on physical bricks and mortar. In Village the cost savings are largely related to transactional admin tasks and support & license fees. This allowed us to free up what used to be the reception role to become a pure guest focused host role."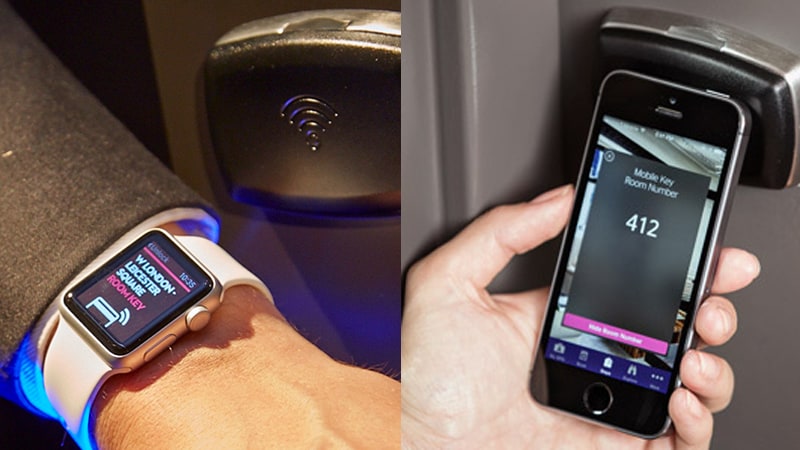 3. Internet of Things
We've all heard of – or perhaps even adopted – smart fridges, you know the fridge with the touchscreen on the door that takes over your fridge contents, shopping lists, calendar and even plays music?
Welcome then to the Smart Mirror, an interactive information & communication hub contained in the guest room mirror, providing touchscreen access to the internet and all the apps you want. Currently being rolled out by Starwood [the pioneers of room entry via Apple Watch] a touch of the mirror provides news and weather updates, hotel information and even summons Robot Butler who'll bring you a spare toothbrush or sewing kit if needed.
With the adoption of 5G gaining pace, 5G enabled hotels will be poised to own the internet of things and associated guest experiences The bandwidth and capability of 5G opens up a world of possibilities for hotels to become even more guest centric – We may even see more fragmentation of the hospitality industry into brands that cater to a micro-specific group of guests.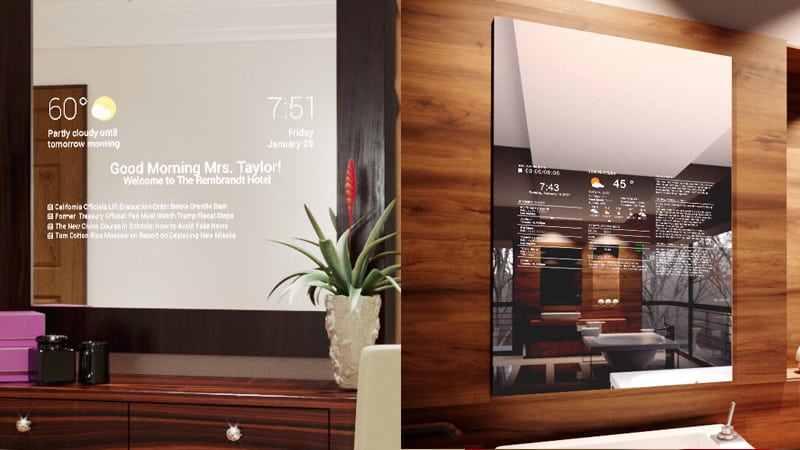 4. In-Room Services
Pioneered by Citizen M as far back as 2008, as part of their vision to disrupt the traditional hotel model, their in-room iPad automation was revolutionary. Operating everything from the temperature, to the lights to the TV and window blind, guests were given a powerful tool to automate their in-room experience.
Nearly ten years later and hotel chains including Wyatt and Radisson are now using Amazon Alexa to launch voice-activated smart rooms, streamlining operations by enabling voice commands to control automating common questions and requests, such as housekeeping, in-room dining, check out and more.
Entertainment systems are no longer tied to archaic TV and internet hardware. Developments in high-speed internet access and WiFi means that hoteliers are delivering new platforms that meet the guest's experiences brought from home. Large 4k HD screens and integrated sound systems are powered by the guest's devices enabling seamless streaming and integration of personalise content.
Wireless charging has already been introduced to hotel lobbies and guest rooms and the uptake of this guest amenity is set to increase rapidly in the coming year, offering the best in convenience for today's travelers, exactly when and where they need it.
By integrating charge spots and concealing charging units within the hotel casegoods and shopfit, we can do away with the need for multiple sockets throughout a space and instead enable guests to charge their phone at their own convenience, while they are sitting at the bar, eating a meal of working in the lobby, simply by laying their phone on the surface.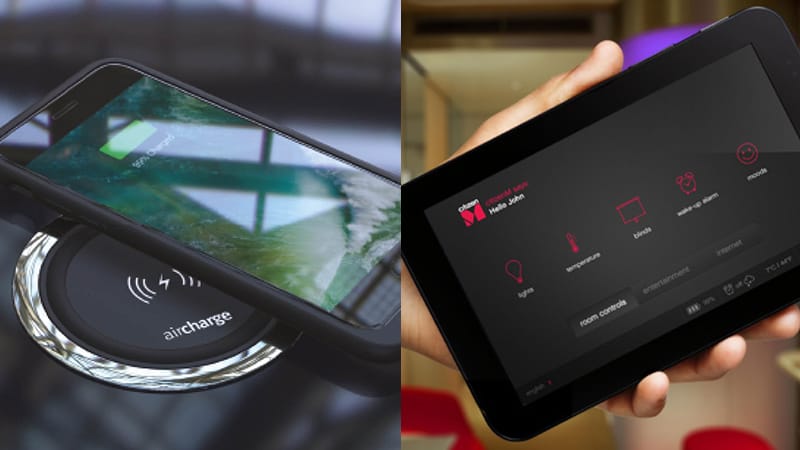 5. Interactive Spaces
Technological advancements and the demands of the millennial guest is influencing many of our design considerations around hotel lobbies and public spaces. In this Airbnb world, hotel guests are increasingly valuing experiences over services or products which in turn leads designers to create more open plan, communal "neighbourhood hangouts" over traditional hotel lobbies.
Brands such as IHG's Indigo have for many years developed boutique hotels by introducing the culture of the neighbourhood and local experiences into its design and offer. While provenance and local are nothing new in hotel design, large hotel groups such as Hilton Hotels, with their new Tru brand, are focused on trying to win over millennials by developing shared interactive spaces that encourage people out of their rooms to socialise in communal areas.
Marriott Hotels have raised the bar further with the introduction of New York's first living digital hotel at the Renaissance, offering hyper-local, real-time experiences and information. The hotel boasts digital artwork that changes frequently and responsive digital displays projected along the corridor that react to the guest's movements, which along with the hotel's virtual concierge, creates an innovative and futuristic experience.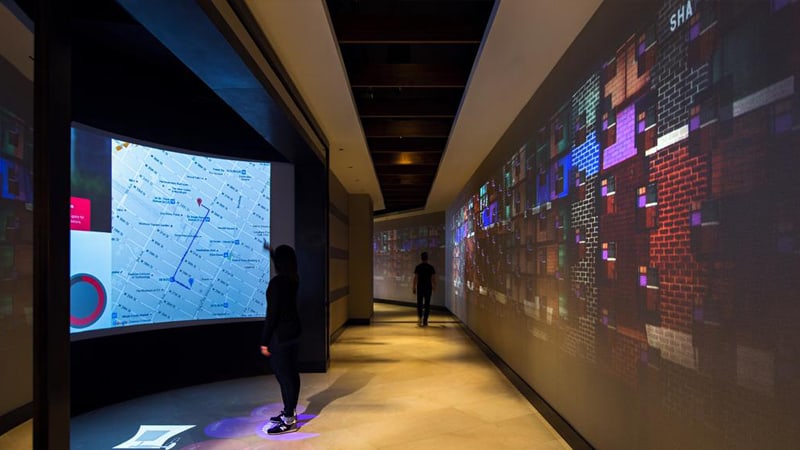 As technology continues to develop at pace and travelers become more articulate and demanding in their expectations, hoteliers and operators must continually seek to differentiate by innovating. This is a saturated market and ROI in hotels as an asset is always subjective and usually very challenging.
However, perhaps for the first time in decades, we are seeing that technology and a new generation of guests are changing that perception, bringing fresh insight and clear measures of what works and what doesn't in hotel design.
Utilising this smart tech in hotel design means that we can continually investigate new ways of designing hotels, using data to create personal, niche and sustainable designs that guests love.
Want to know more? Find out how Hotel Design Trends are evolving in 2018 >