What we Do Bespoke Property Marketing Services
Leveraging our holistic design approach, OCCA's unique property marketing services stem from our dual role: as both the designers of your project and the creators of its marketing narrative. This dual expertise brings a rich authenticity that we weave throughout your marketing materials.
In a competitive market, differentiation is key and our bespoke property marketing services are designed to make your property and your narrative stand out with your target audience. When you choose OCCA, you're not just opting for marketing services; you're bringing the full vision of your development to life.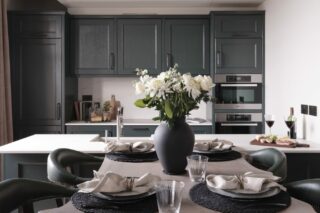 Property Marketing Expertise Services
At OCCA, our focus is clear. We're not competing with established property agents, we're complimenting & collaborating with them. By leveraging our passion for interiors and fully co-ordinating the design, branding, and expression of your development across our suite of marketing materials, our unique approach will differentiate your property in a crowded market. We will create a seamless narrative that resonates with your target audience, ensuring your property stands out in the best possible way.
Property Marketing 01. Photography
In the realm of property marketing, a picture isn't just worth a thousand words—it's worth potential sales. At OCCA, our Photography service goes beyond snapshots. With our eye for design & detail, we capture the essence of your property with unparalleled clarity and precision. Utilizing digital cameras, LIDAR laser photography techniques and innovative software, we generate high-resolution photography and accurate floor plans of existing properties.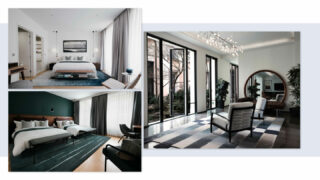 Property Marketing 02. CGIs & Virtual Tours
The future of property viewing is here, and it's immersive. Long before your development hits the ground, our photorealistic CGIs, 360 Tours, 3D Tours and virtual reality headset tours deliver exceptional off-plan marketing tools, offering potential buyers a chance to fully immerse themselves in a digital or physical property without leaving their own home.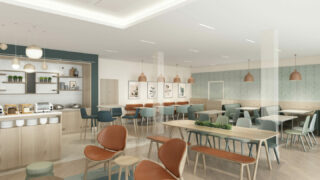 Property Marketing 03. Film & Video Tours
In a digital age, dynamic content reigns supreme. Our Film & Video Tours service brings your existing property to life, offering a cinematic journey through its spaces. Combining high-definition photography & video with sweeping drone footage, we capture the rhythm and soul of your property in fully-immersive virtual experiences.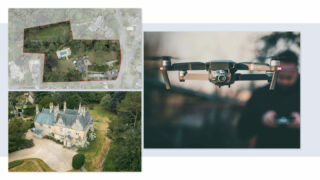 Property Marketing 04. Property Staging
First impressions matter, especially in the world of property sales. Whether you're looking for physical or virtual property staging, our designers will transform your spaces into visual masterpieces, tailored to resonate with potential buyers. From handpicked furniture, decor and physical installations, to virtual furniture and lifestyle modelling, we optimize every element of the space to elevate your property's appeal.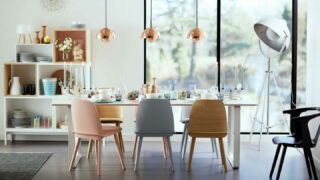 Property Marketing 05. Floor Plans
A property's layout is its blueprint, its story. With our Floor Plans service, we provide a crystal-clear narrative of your property's design. Detailed layouts, accurate measurements, and 3D renderings offer potential buyers a comprehensive view, helping them visualize and plan their future in the space.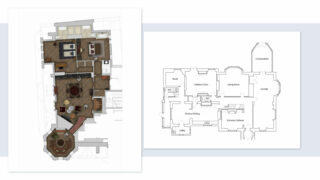 Property Marketing 06. Copy, Design & Print
Every property has a story, and our Copy, Design and Print service ensures it's told in the most compelling way. We craft engaging content to produce customized, high-quality digital and physical assets that amplify and extend your property's branding – and resonate with your target audience.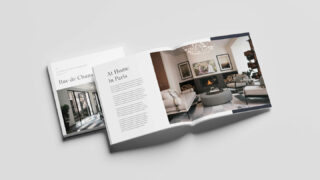 OCCA PROPERTY MARKETING SERVICES Frequently Asked Questions
What does OCCA's Photography service entail?
We will work with you to create a bespoke photography package tailored to your requirements. Using industry leading interior photography equipment, our team of photographers, stylists and runners will visit your property to shoot high-resolution still images and videos that we know will engage and captivate your potential buyers. With our interior design background, we know how to create eye catching vignettes and draw on the unique narrative of your space, highlighting its most compelling features.
Whats the difference between a 360 Virtual Tour and a 3D Immersive Tour?
A 360 virtual tour is created by stitching together many 2D still images to create one seamless, 360° panoramic, spherical image around a physical or digital space. In a 3D immersive tour however, the space is captured by digital software in a meshing process that uses both 2D images and 3D data to create a fully detailed 3D survey, or map of the space that is fully three dimensional with a highly accurate perspective. The biggest difference between the two formats is the realism that they deliver. 360 tours are helpful and descriptive, while 3D tours are immersive. In a 360 tour the user cannot control the experience other than the pre-fixed direction of travel. In a 3D tour they have full control of their journey. Both formats lend themselves to VR headset integration.
What can I expect from the Film & Video Tours?
Film & video tours are a highly effective marketing strategy to attract your target audience and optimum buyer. We will work with you to understand your aspirations and create a bespoke Film & Video service tailored specifically to your project. With a carefully considered mix of professional HD photography, video & drone footage, our professional editing team will produce visually engaging film & video assets as we focus on selling not just the property, but the lifestyle and location too. These assets are designed to bring the property and interiors to life and are proven to maximise interest and generate more leads.
How does Property Staging enhance my property's appeal?
The ultimate goal of marketing a property is to create an environment where potential buyers can easily imagine themselves living in it. In a recent Home Staging Association survey of property professionals in the UK, 94% of real-estate agents that responded report that staged properties sell faster than un-staged ones, with 61% stating that staged properties sell twice as quickly. Similarly, a recent Architectural Digest report concluded that " home staging has demonstrated it's ability to attract more potential buyers, encourage higher offers and expedite home sales. Subsequently, whether it's digital or physical staging that you are considering - staging matters!
These 24 Facts and Statistics Show Why Home Staging Matters in 2023
Why are Floor Plans essential?
Floor plans are essential when it come to marketing your property as they immediately describe it in a way images can't. Here are three reasons to include a floor plan in your property marketing materials: 1. a floor plan is a key tool in helping the potential buyer understand the space and imagine themselves living in it | 2. floor plans can significantly increase your chances of selling a property & prevent time-wasting | 3. in a recent survey by Rightmove 30% of buyers stated that they would be unlikely to enquire about a property without a floor plan.
Maximise the chances of finding a buyer with a floorplan
How does OCCA's Copywriting service elevate my property's narrative?
OCCA's copywriting service is focussed on creating high-quality, engaging content that captivates your potential buyer by focussing on selling the location and lifestyle as well as the property. It elevates your property's narrative by complimenting your photography and tours and bringing the essence of your property to life in a tone of voice that resonates with your target audience. By incorporating keywords and optimising the copy for SEO we also provide every opportunity for your listing to differentiate and rank higher than your competition in search engine results.
What's unique about OCCA's Design & Print service?
With our multi-disciplinary approach and dual role of creator and marketeer, we are the storytellers for your property. For us, that story starts with the narrative and then engages all the senses - and outstanding design & print services are a natural extension of that narrative and those senses. Whether we are producing brochures, flyers, welcome cards or beautiful books highlighting your property, our attention to detail and painstaking decisions on design, stock, print, finishing and binding are all aligned with your target audience and property story to ensure that every touch point resonates perfectly with your potential buyer.