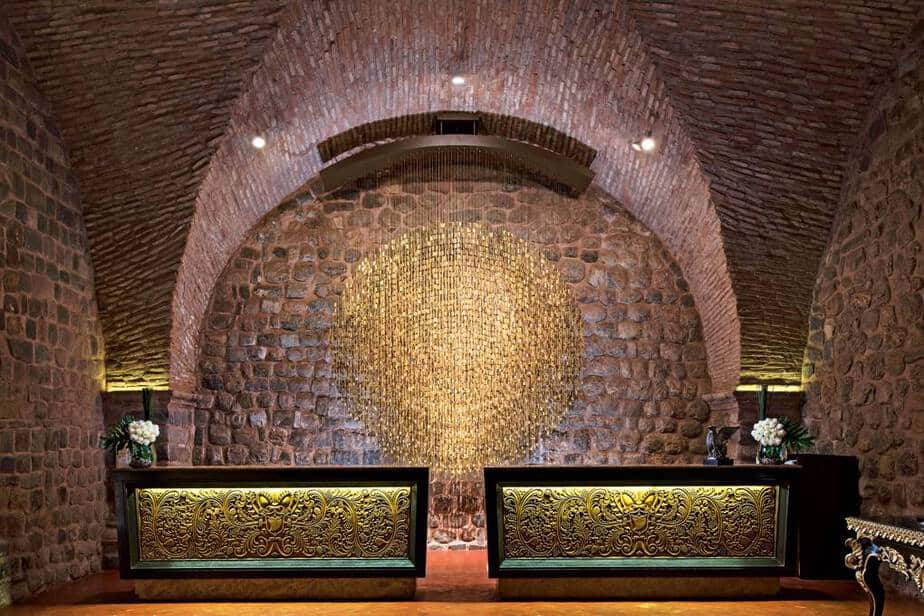 According to Forbes, when meeting another person, we create our judgements about them within just seven seconds, while other sources suggest that it is even less. With this in mind, it's little wonder that a huge amount of importance is placed upon first impressions. From meeting potential employers to arriving in a hotel, that first thought we have about a person or place can be tough to shake so getting it right is crucial.
From business guests who require an efficient check in procedure, co-working area, and a room with ample desk space, to luxury seekers for whom detail is everything, the first impression made by a hotel is key. Not only will a guest's first thought about a hotel have a significant impact on their lasting opinion of the venue, but it will also affect important aspects such as their likelihood of recommending it to another or making a return visit.
The first impression may already have been formed before the guest even sets foot inside the front door. A smooth online booking process, well updated social media channels showing a striking interior and positive reviews may have already sparked the beginnings of a guest's opinion. This makes it even more important to ensure that the hotel's design and amenities reinforce the promises made pre-arrival.
While points such as a good location and friendly check-in are certainly very important, it is the hotel's interior design that plays the most significant role in the formation of this initial opinion. From the lobby to the spa, discover how design can ensure a glowing first impression.
First Impressions In Hotel Design: The Lobby
As well as meeting the high expectations generated by reviews and online presence, hotel interior design is an opportunity to go so much further than that and to truly wow your guest. An easy-to-navigate car park, clear signage and efficient, friendly service are sure to give guests a positive first impression, but clever, stylish interiors can truly blow them away.
If not designed with care, the hotel lobby is one of the first areas that could be considered a sticking point to potential guests. Echoey acoustics, glaring lighting and a frustrating layout could count as points against a venue and cause guests to consider whether the venue lives up to the star rating they expect. Getting these basics right will create a strong foundation for a stunning design scheme that is both impressive and memorable.
While hotel lobbies may now be required to be multifunctional spaces that can be used for everything from after dinner drinks to business meetings, to truly nail a positive first impression, they must also be striking. A fabulous focal point such as a frequently changing floral display, bespoke artwork or showstopping furnishings will instantly snare guests' attention and elevate their overall opinion on the surroundings. This kind of statement design could also prompt social media sharing by guests, thereby harnessing a powerful marketing tool and spreading word of the brand name far and wide.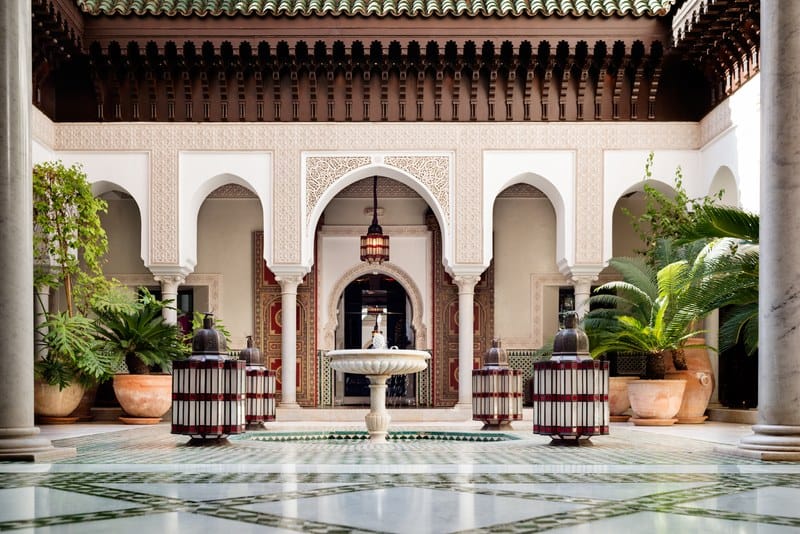 First Impression In Hotel Design: The Guest Room
Different kinds of hotels are designed with different guests' needs in mind and this has a significant impact on the rooms' appearance. For example, a hotel that has been designed with business guests in mind will have some key design differences to one that has been created purely for rest and relaxation. A stylish yet practical desk space with task lighting, charging points in easy reach of the bedside and slick in room technology that will make everything from ordering room service to checking out as speedy as possible may all figure highly.
However, having said that, there are some hotel room design points that could be considered essential regardless of what kind of guests are expected to stay there.
The importance of lighting cannot be overstated when it comes to positive first impression in hotel design. Whether the occupant is going to be working into the wee small hours or unwinding in front of the television, an inviting lighting scheme can have a significant impact. Rooms that feel overly bright or dark and dingy, can suggest a clinical or unclean environment that will turn guests off instantly. Lighting schemes that put the guests in control are increasingly common as they enable the individual to choose a setting that best fits their particular purposes.
Another aspect of room design that is crucial to the first impression of all hotel guests is the bed itself. While the comfort of the bed may not be truly discernible from a first glance, it should certainly look the part. The mattress size, headboard, linens, dressings and bedside arrangements all contribute to the notion that the bed will offer the best night's sleep the guest has ever experienced. And, given that a good night's sleep is essential to all, this can provide instant peace of mind.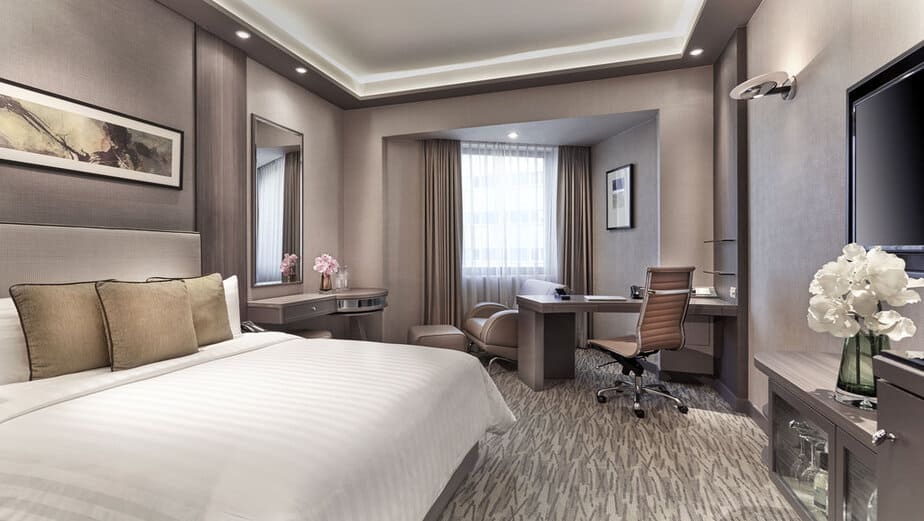 First Impressions In Hotel Design: The En Suite
Regardless of who is staying in a particular hotel, the en suite is a chance to really impress a guest and elevate their first impression. Cleanliness is a crucial factor here as are the basic fixtures and fittings. A beautiful colour scheme and stylish accessories will certainly contribute to positive thoughts, but if they are paired with a smaller-than-average bath or a poorly positioned shower, they are unlikely to have the same impact.
Whether the guest has a busy day of meetings or leisurely sightseeing on their agenda, a bathroom that will clearly allow them to enjoy an indulgent bubble bath or powerful rainfall shower could help to generate a positive frame of mind that will enhance their overall experience.
Fragrance is an important interior design aspect in every part of the hotel but this can be especially true of first impressions in bathrooms. Not only does this reinforce the suggestion of cleanliness, but it also suggests luxurious toiletries and an overall attention to detail that can't fail to impress.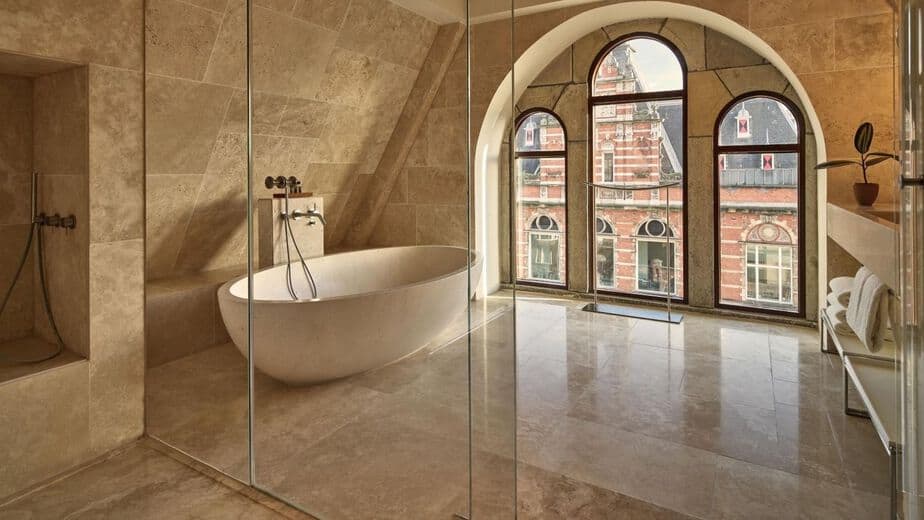 Love hotel design? Why not take a look at our article on Can Global Hotel Brands do Boutique Hotel Style?