While robot-run hotels are yet to become a mainstream option, hotel technology has made significant leaps over the past two years with almost every aspect of the traditional hotel stay having been examined and reimagined. From creating a slick check-in experience to advancing the hotel's net zero journey, technology is now indispensable to the hospitality industry.
In this blog we look at technology in hospitality in 2022 and consider how it may evolve and offer further benefits to the sector in the coming years.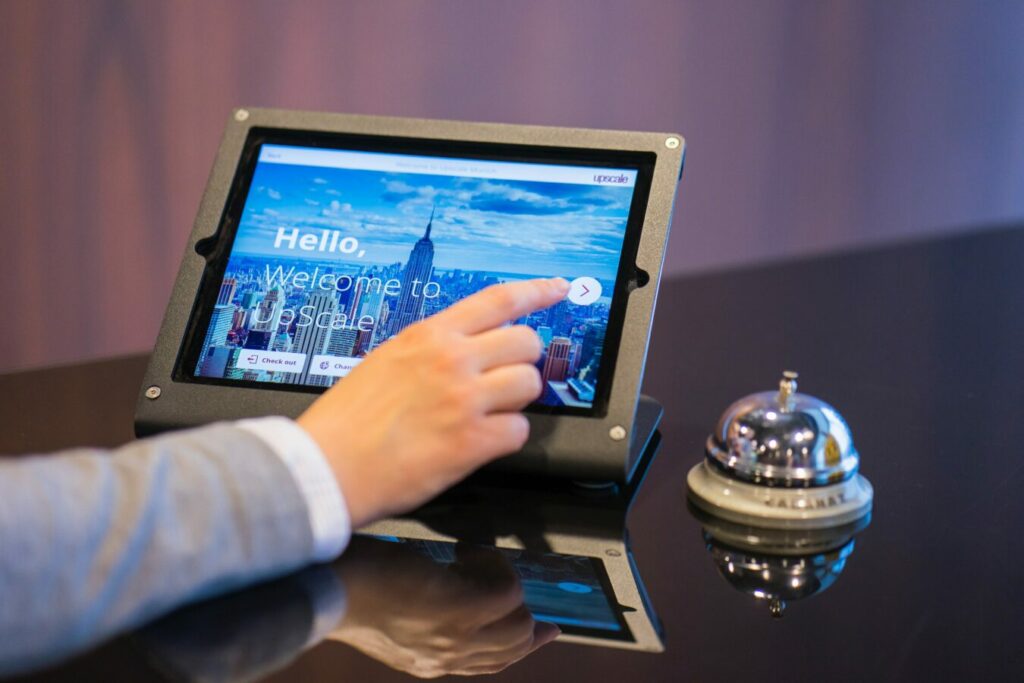 Hotel Technology and the Pandemic
Hotels were already becoming more tech driven prior to the pandemic, however the need for enhanced cleaning and a reduced number of touchpoints has driven the rate at which innovative technology is being incorporated into hotel design. "Before Covid-19, some hotel brands felt that cutting-edge tech was a 'nice to have,'" says Kate Mooney, OCCA's founder and design director. "Now, however, it is an integral part of the hotel experience and serves to enhance hygiene, improve guest engagement and create efficiencies in day-to-day operations too. For example, more hotels are designing dedicated apps that allow guests to do everything from reserve a table for dinner and make payments to communicate with hotel staff. Not only does this reduce face-to-face contact, but it allows the guest to tailor their experience to suit them and takes care of tasks that might previously have required a staff member to manage. Implementing tech-first strategies now will ultimately help to future-proof hotels as the industry continues to adapt and evolve." 
Keyless entry is one of the digital strategies that has been adopted by more hotel brands since the pandemic and the technology is now advancing even further. In December 2021 Apple unveiled a new development with Hyatt which allows guests to store their room keys in the Apple Wallet on their phones and Apple watches. Initially available at six Hyatt Hotels around America, the key will activate when the guest's room is ready and then deactivate on check-out. This removes the risk of loss or theft and eliminates the need to handle a physical key while allowing guests to bypass the front desk for a super swift check-in. This has a knock-on effect on hotel lobby design as the need for a centralised reception desk is diminished in favour of roaming hosts with tablets or contactless arrival kiosks as seen in Marriott properties.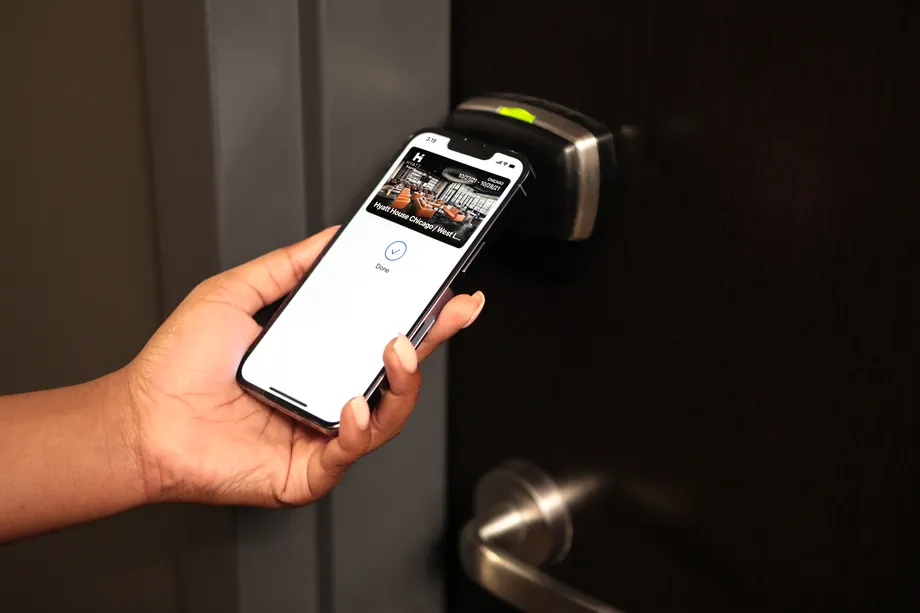 Artificial Intelligence
Artificial intelligence (AI) has become key to the running of hotels with AI chatbots found at almost every stage of the guest journey. From the research phase to concierge services, chatbots are capable of dealing with everything from a request for an extra towel to local directions without the need for face-to-face contact. In addition, chatbots can provide responses faster than humans can, are available at any time of the day and crucially, can be multilingual which removes a significant barrier for guests travelling from overseas.
"Technology that supports automation while improving the guest experience is particularly important in 2022," says Kate. "Many hotels have faced staff shortages over the past two years, however, the implementation of AI isn't about replacing personnel. Instead it's about enabling customer service staff to focus on aspects of the guest journey that can be enhanced by a human touch in order to create truly memorable experiences." 
AI is also used to analyse huge volumes of data to help hotel brands better understand their guests and make informed decisions about all aspects of their services. Speaking to Hospitality Insights, John Burns, president of Hospitality Technology Consulting said, "Artificial Intelligence will become more prominent [in 2022], particularly in the interpretation of guest activity data and honing of processes to better leverage new understanding of guest interests". 
"AI could even influence hotel design trends," predicts Kate. "The insights gained through big data could highlight preferences in everything from the guest room layouts to the upholstery fabrics on the chairs in the lobby – the potential is quite amazing!"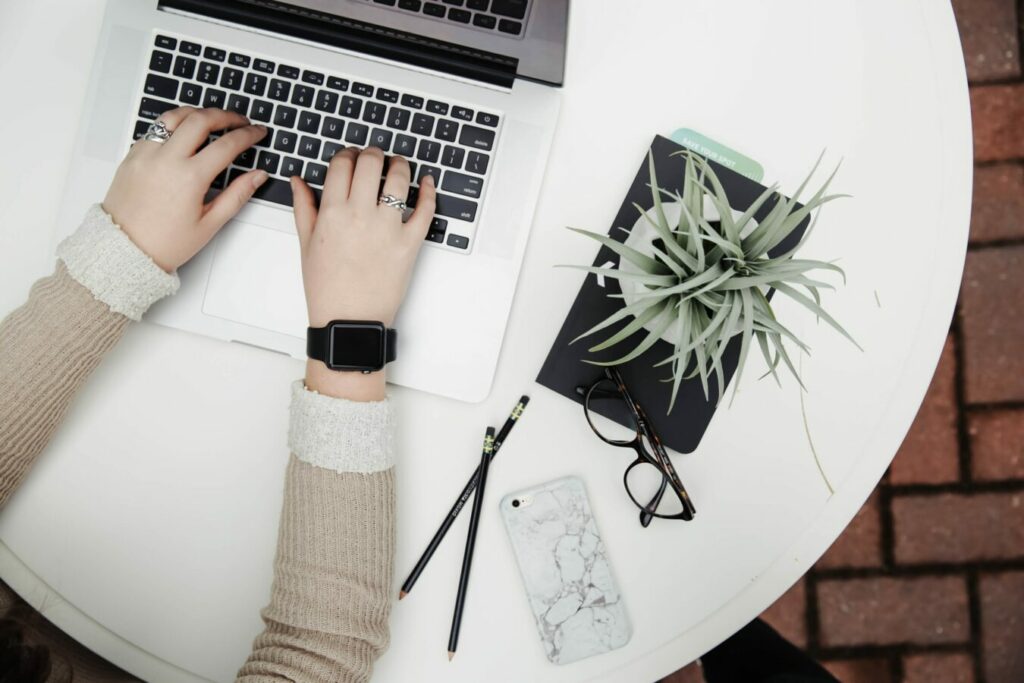 Technology and Sustainability
With global net zero targets now in place, many hotel brands are assessing ways in which they can offer the same high quality levels of service while reducing their properties' impact on the environment. Advances such as digital booking systems and contactless payments are reducing paper-based practices which is helping to make the industry more environmentally friendly, however smart room technology may hold the key to creating a truly sustainable solution.
Smart hotel rooms offer guests' an enhanced experience and allow them to personalise every aspect of their room from the temperature to the lighting levels. Not only does this create a highly convenient and appealing environment, but smart rooms also offer significant benefits when it comes to restricting energy wastage. For example, Internet of Things (IoT) enabled sensors can be installed in guest rooms and communal areas in order to measure the occupancy of a space. When the room is vacant, the lighting, heating or air conditioning levels can be adjusted automatically in order to prevent energy wastage and reduce the carbon emissions associated with the hotel.
Further sensors can be used to monitor the functionality of assets and devices in the hotel to ensure systems are running efficiently. Any operational issues can then be identified and rectified quickly to prevent energy wastage or downtime for guests. Similarly, leak detection sensors can alert maintenance teams to the escape of water. This allows immediate action to be taken which can mitigate water wastage, limit damage and reduce the need for repairs, which may carry significant financial and environmental costs.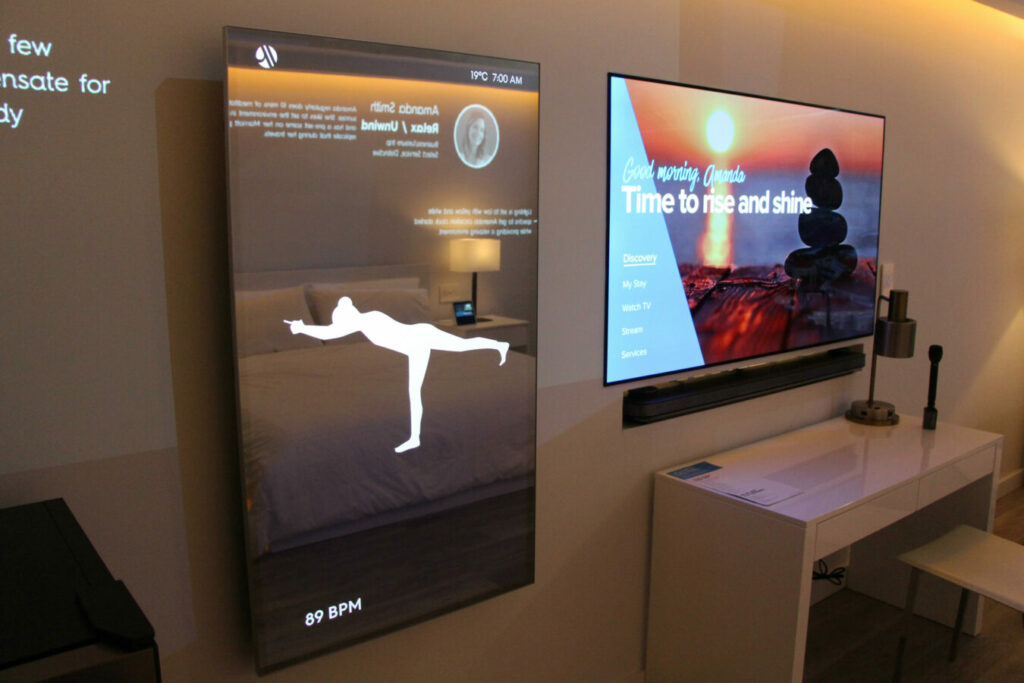 Virtual Reality
If a picture is worth a thousand words, how many pictures is an immersive virtual reality tour worth? Some hotels are now employing virtual reality tours to offer site visitors the chance to 'visit' the hotel before they make a booking decision. "Virtual reality is a great marketing tool that helps increase the time spent on your site – as well as conversions… It helps retention rates because guests know what to expect so you are less likely to have disgruntled customers," says hotel tech brand Mews. 
"Hotels investing in virtual reality is an exciting prospect for us as designers," says Kate. "This is a chance for potential guests to really engage with the space before they even set foot in the lobby, meaning that the interiors play a crucial role in converting the guest from the research phase into the booking phase."
The last two years have served to prove that the hospitality industry can be highly unpredictable but also that it is capable of reacting and adapting to almost any scenario. This is also true when it comes to technology and hotels continually evolve and reinvent to incorporate the latest innovative tech and offer guests experiences that will ensure they make a return visit.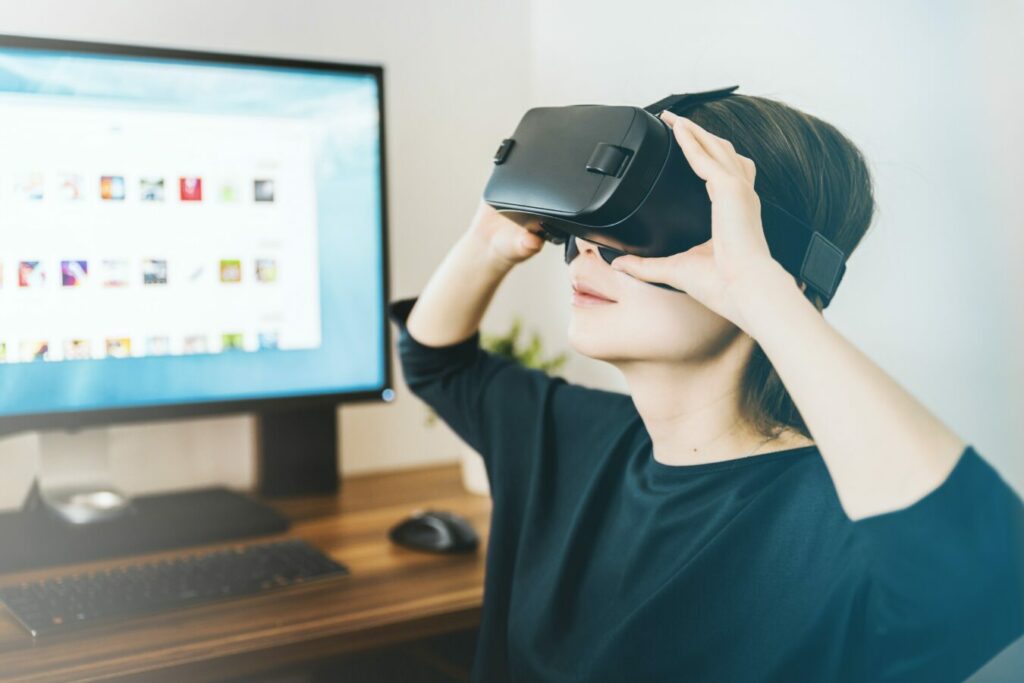 Let's talk about you…
If you're looking for some ideas or advice for your hotel property, we'd love to help. Contact the OCCA Design team and we can discuss your next steps and how we can help you take them.