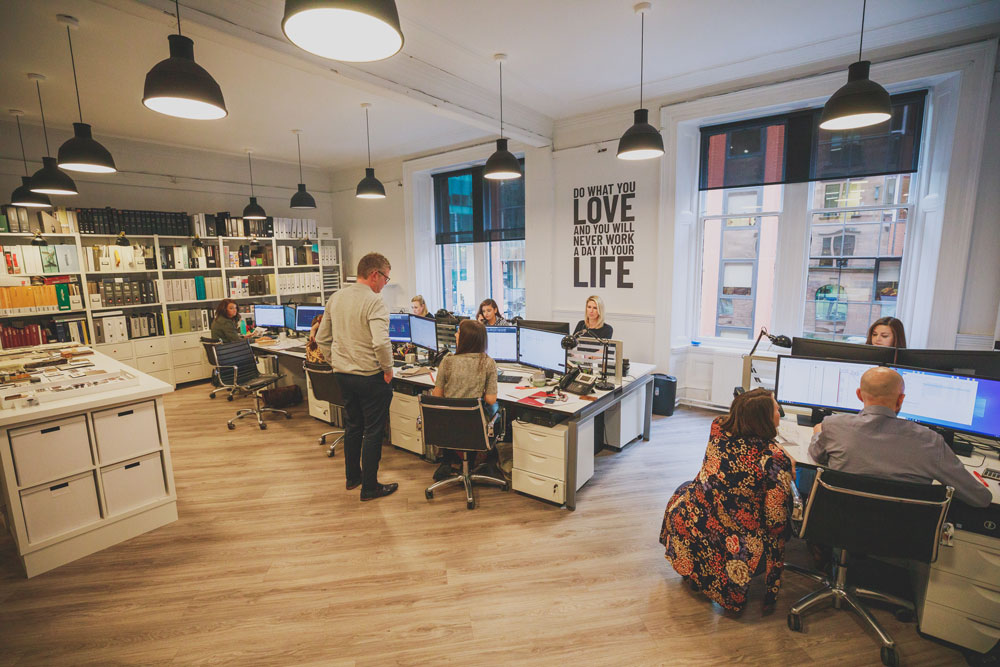 With over 100 years of experience between them, the Design Team at OCCA are well known for their ability to turn initial design concepts into striking hotels, homes and workplaces. We chatted to some of the team to pick their [very creative] brains and find out more about them and their background, as well as what they love about their job – and what changes the industry is currently facing.
Tell us a little bit about your background and experience
Rob: Over the past 22 years I've worked primarily in the architectural design space and have completed many high-quality projects over a wide range of sectors, both individually and as project lead.
For me, interior design should complement and work with the building it's enclosed in and therefore, understanding the architectural elements of a building in order to enhance its interior design is essential. We always want all the elements of our projects to work seamlessly with the framework of a building. This means we work to ensure that our design concepts flow from the exterior detailing right through to the smallest details of the interiors.
Jim: Over the last 25 years, I've had the privilege of working in a few design practices, specialising in shopfit & casegoods. Some of these studios were connected to a manufacturing workshop – that connection is key because I've learned first-hand about materials, construction techniques, and designing a piece of furniture to a budget. It's easy when you're designing something to push it to the very limits of creativity, but that all-important link to the workshop means that my designs are always grounded in the physical, not just the conceptual.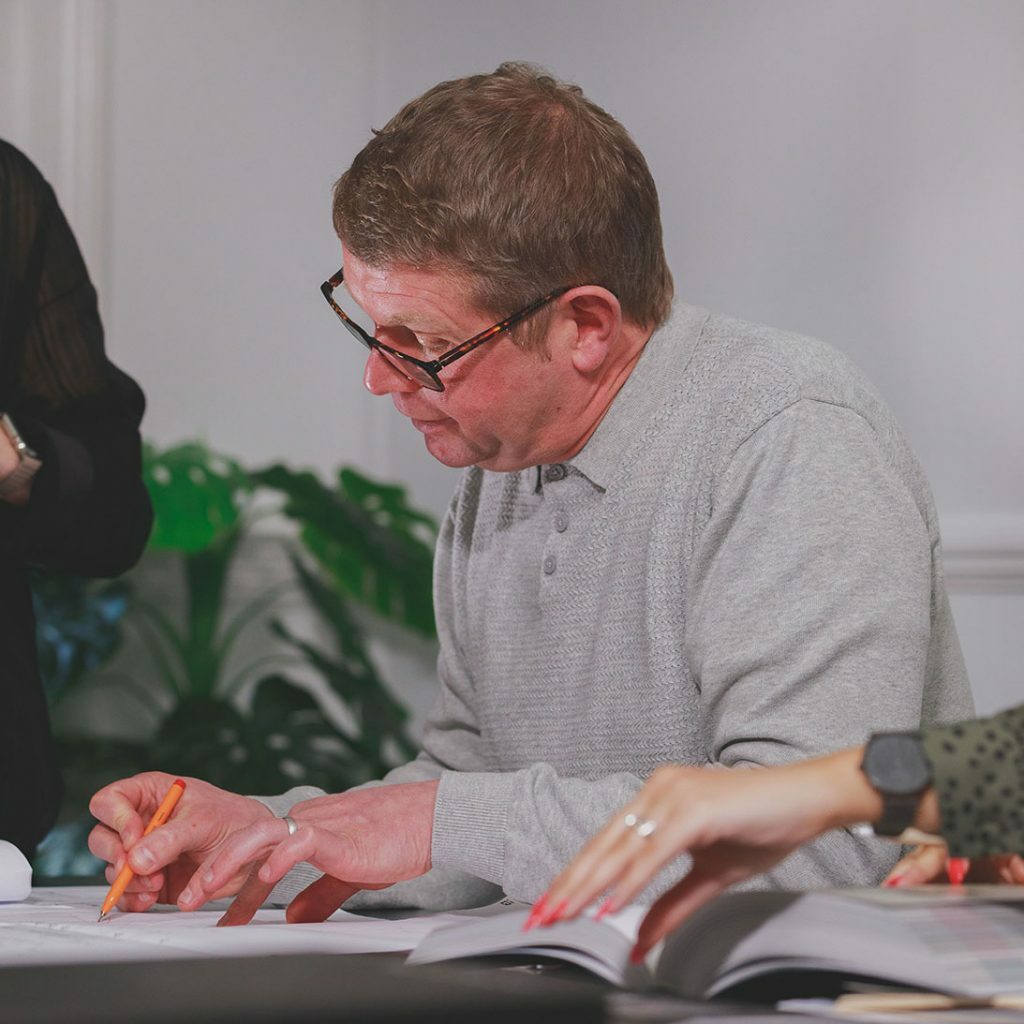 Jennifer: I was unsure of what I wanted to do when leaving school. With an interest in art and being creative, I was drawn to studying Interior Design. Once I completed my degree, I worked in a few architectural firms whose main expertise was commercial office projects, before landing a job in an architect's office that was branching out into hotel design.
This was where I found my love for working on branded hotels. In the past 10 years, I have worked on finding USPs for branded hotels that differentiate them and delivering on those.
Zoe: I have been working in design for four years now, which has just flown by! After graduating with a first-class degree from Glasgow Caledonian, I started off as a junior designer with a local firm designing hotels in the UK and Dubai. I moved onto working in a very small studio with one other designer, and it was here that my passion for design really flared. Designing restaurants and bars is definitely 'my thing'. Luckily, OCCA allows me to mix my love of F&B with hotel design. I couldn't ask for anything better.
What does a typical working day look like for you?
Rob: Due to the mix of projects within the office, from hotel and hospitality to commercial interiors and luxury residential projects – which can all be at different stages of development – each day is always varied.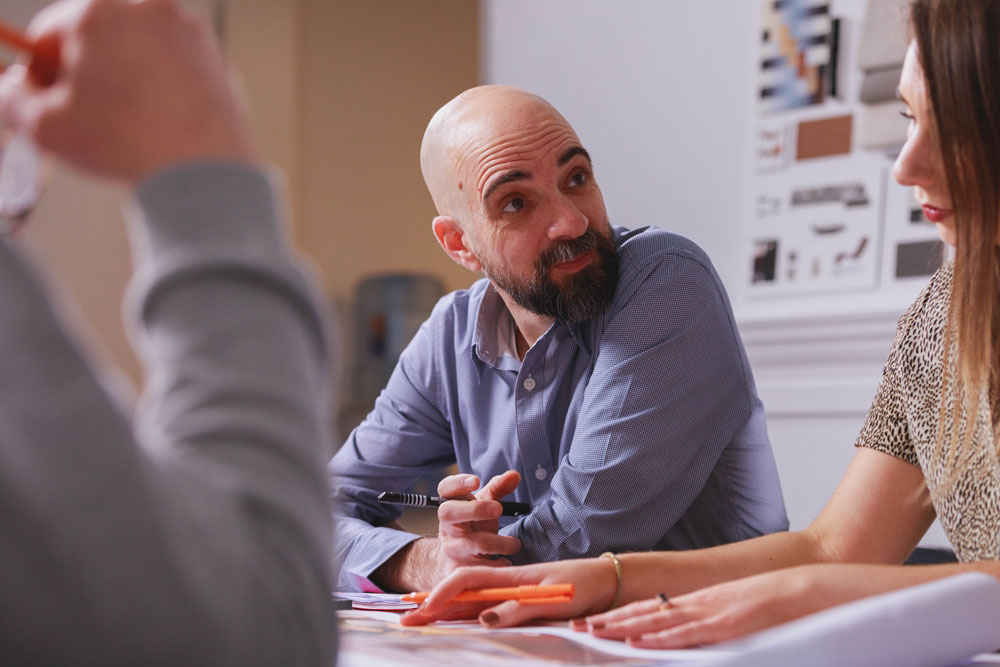 Generally speaking though, my day consists of checking in with our design team and assisting with creative solutions and production information, as well as preparing and monitoring the studio's resources to ensure that objectives are met on time, and our high-quality service is maintained.
Jim: My day consists of working with the team to develop concepts, drawings and ideas for casegood and shopfit items using freehand sketching at first, then later Sketch Up and, lastly, detailed CAD drawings.
Jennifer: In the morning I like to catch up with team members on specific tasks and how this will affect deadlines before I crack on with developing drawings, or specification packs for projects. Obviously, there are a few tea breaks in there too!
Zoe: I don't think I could say I have a typical day, apart from my journey into the office and back. Once I'm in the studio, my days can be quite varied. There are so many aspects to an Interior Designer's job… I could be working on new concepts for a project, working up background research & moodboards or presenting to a client. Depending on the stage of the project I could be immersed in CAD drawings and construction details, or sourcing and specifying fabrics and furniture.
What's been your favourite project and why?
Rob: That's a difficult choice, as they're all so different. But if I had to choose one project to date, it would be the refurbishment/rebranding of the Leaf Hotel in Dover. This consisted of the conversion of the existing hotel into the Holiday Inn Open Lobby Concept.
It was the first project that I was involved with working for OCCA from the concept stage to completion. I got to see not only the OCCA design process in action but also how this worked with our in-house Procurement team. That was really insightful.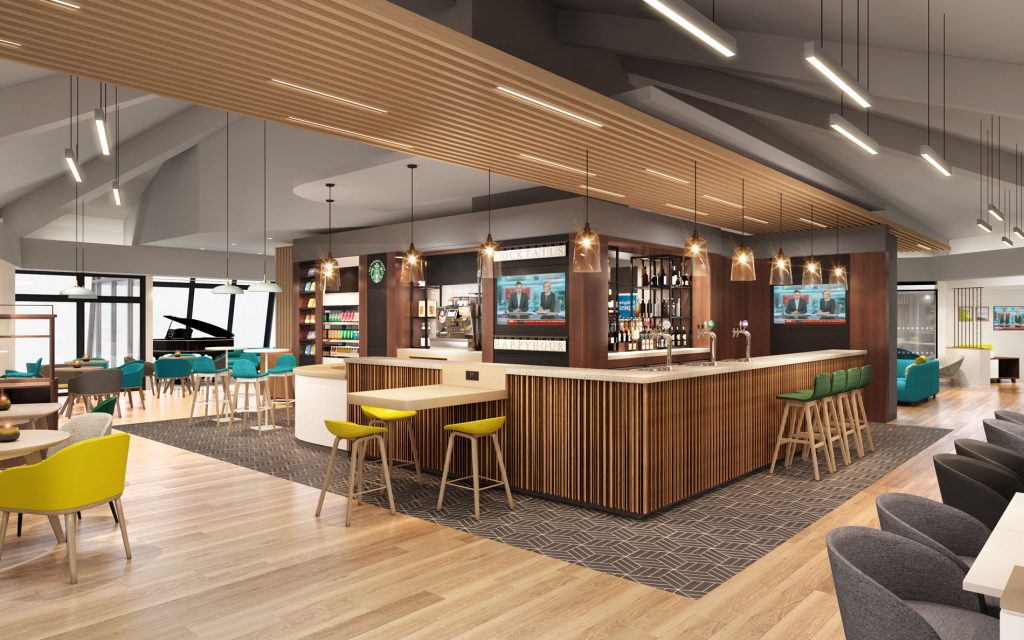 Jim: My favourite project was for a private residential client on a stunning 12,200 sf coastal property, complete with indoor & outdoor pools and a 14 seater cinema. It's an amazing building and as well as the full interior design & procurement, we designed a number of bespoke furniture pieces and casegood items throughout the property. It was fantastic seeing my initial sketches for the kitchen and bedrooms become reality.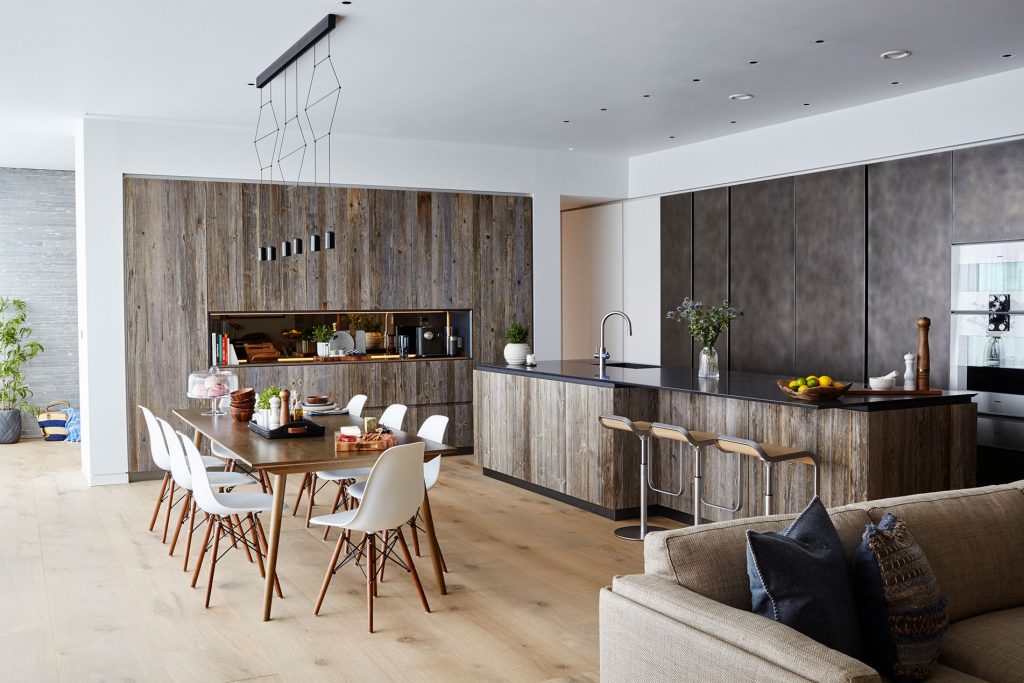 Jennifer: Holiday Inn Dover has probably been the most enjoyable project to date for me, as it was fast-paced but structured. We had to be really focused and confident when creating the interiors for this project, not only because of the extremely tight deadlines but because it was a very unusual shaped building. The challenges of it forced us to come up with some innovative solutions, and as a result, we've created a unique layout that works really well operationally.
Zoe: One of my favourite projects was a concept project we completed for a 5-star luxury boutique hotel. We had free reign to design the public areas, where we developed a story and concept around a remote coastal location. We developed the design, specified all the FF&E and produced beautiful 3D visualisations of the spaces. It was really nice being able to work closely with Kate on a project that showcased our philosophy and luxury design capabilities.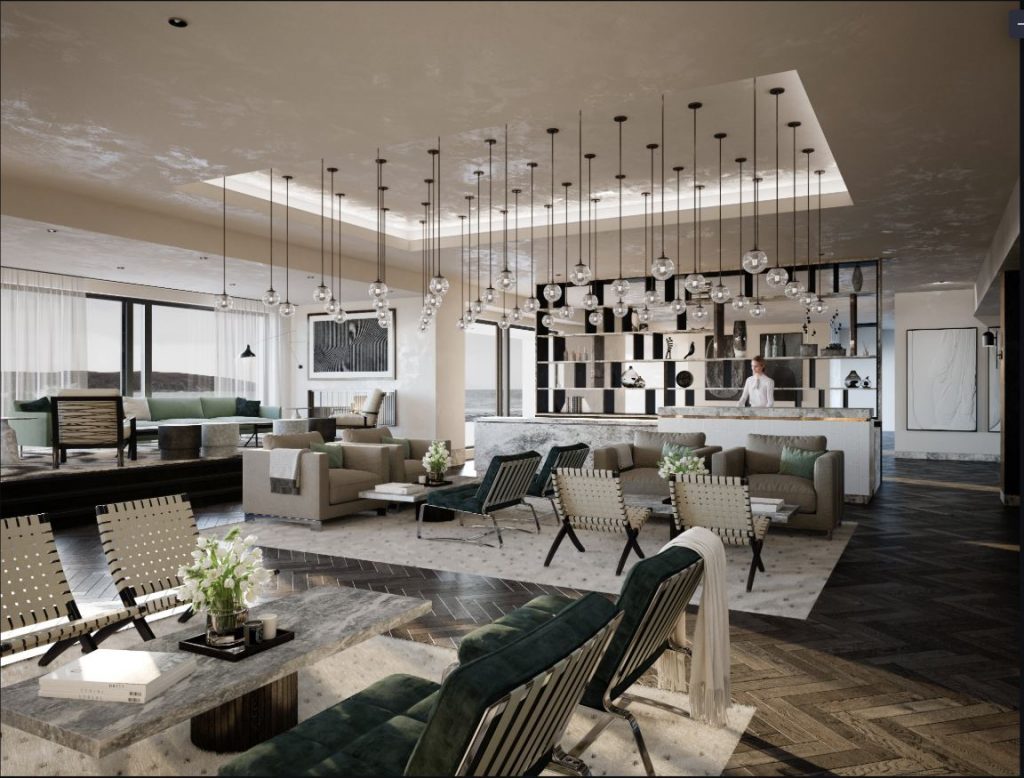 What's your favourite part of the design process?
Rob: Developing concepts through to working detailed drawings is always an exciting part of the process, as you start to see your vision take shape. However, my favourite part of the design process is when the work starts on-site and the design really comes to life.
Jim: I really enjoy working on the furniture pieces, but I enjoy the whole hotel design process from concept to completion. However, I'd have to say that the best part of the job is when we get positive feedback from a very happy client.
Jennifer: I like all aspects of the design process as it creates great variety in my job. Some days I enjoy sketching up a space and visualising how a design will work, and other days I like being more technical. Ultimately though, the best part of the job is going to a finished site and seeing a hotel complete, open and functioning the way we sketched it 12 months ago. That gives all of us a real sense of achievement.
Zoe: Oh there is so many parts I love! I really enjoy the initial stages pulling together the concept and creating mood and concept boards. Specifying finishes, fabrics and furniture has to be up there too. I find it so satisfying finding new materials and products and mixing them in new ways to make a palette for the scheme. Lastly, one of my favourite aspects of a project is being on-site. Working with the people who are taking your drawings and making them a reality is pretty amazing. I always find it so rewarding and slightly emotional when you finally see a project finished.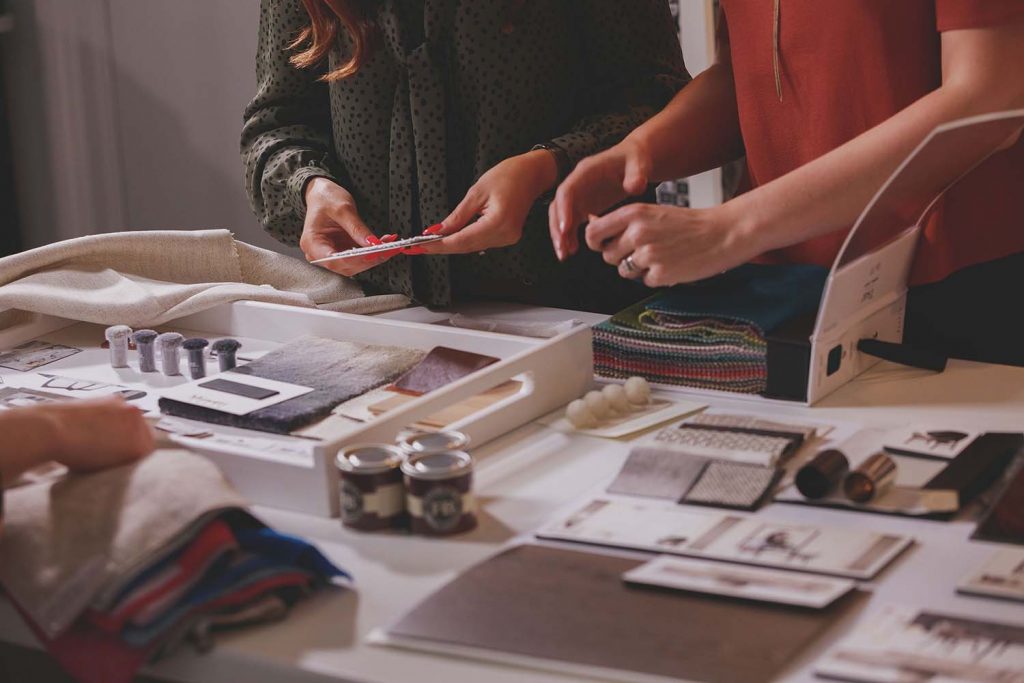 What projects are you working on at the moment?
Rob: At the moment I'm managing multiple projects on-site including the Holiday Inn Dover, Hampton by Hilton York, Holiday Inn Express Edinburgh & Bicester. In addition to the projects on-site, we are also working through concepts on several luxury residential projects.
Jim: Currently, we're working on a new brand for a global hotel group and introducing new visualisation software to our workflow to strengthens our volumetric understanding of the space at an earlier stage in the project. We're using it to develop ideas for the public areas and bedrooms, and I can't wait to get started on the detailed drawings.
Jennifer: I am tying up a few bits and pieces on branded hotel projects that will be complete soon – I'm seven months pregnant so I hope I get to see them before I head off on maternity leave! I am also working on some technical drawings supporting one of my colleagues on a luxury residential project. A new style of project for me but it's been great working with our in-house procurement team and getting to know this side of the industry better.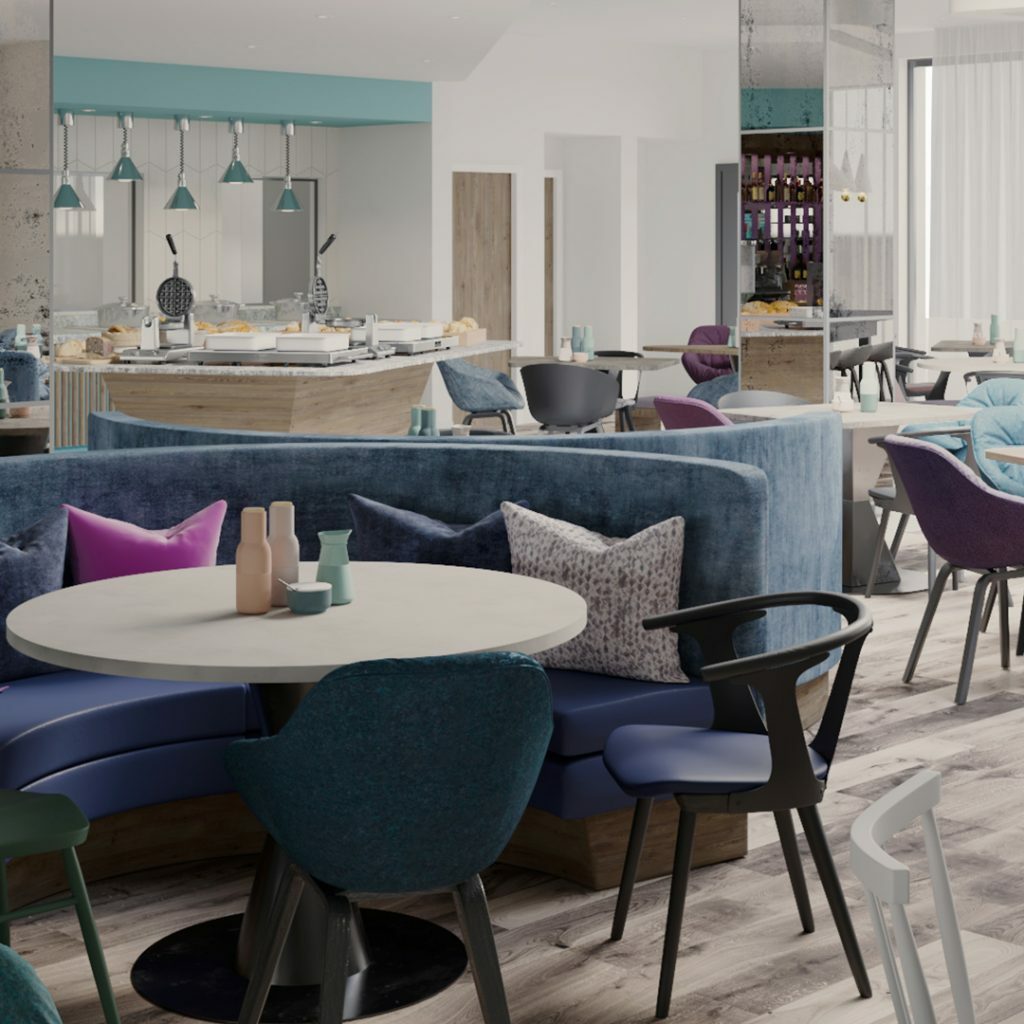 Zoe: I am working on two hotel projects at the moment; one is a Hampton by Hilton in York. The scheme maintains the HbH fun style but with an elevated twist. It is currently due to complete in early 2021. The other hotel is a very exciting project and also top secret, so I can't tell you too much about it. It's still in the early stages of design development, but it's going to be a fantastic project and a great opportunity for Team OCCA and myself to showcase what we're capable of.
Is there a hotel interior you've fallen in love with?
Rob: One hotel interior that really captured my heart was during a road trip down the west coast of America: the Avila La Fonda Hotel located in the small town of Avila Beach in California.
This boutique hotel is designed in the style of an Old World Mexican mansion, with a double-height lobby. The palette of warm colours and natural materials from the beautiful solid wood doors, traditional Saltillo terracotta tiles, rock fireplace and selection of period artwork instantly make you feel relaxed and at home. So much so, that we extended our stay by two days before continuing our road trip.
Jim: This is an older hotel, but Starcks Paramount Hotel in New York broke all new boundaries. Back then, you rarely saw that kind of attention to detail and use of highly original materials. I also love Crieff Hydro because if the kids are happy and busy, then I'm happy.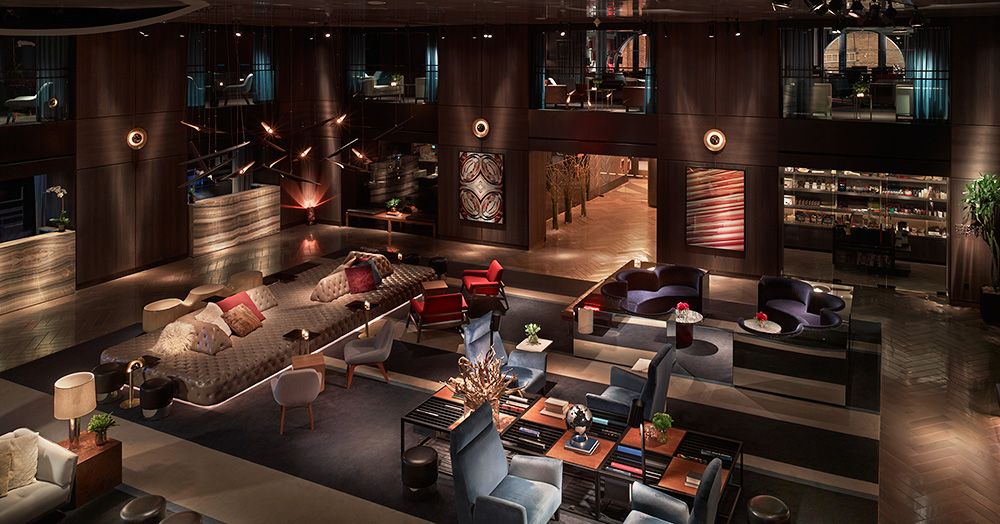 Jennifer: I really like a lot of Indigo hotel projects, they follow a brand standard but are always unique to their client, building style and location. I particularly like the Hotel Indigo Dundee which has lots of nods to location. In particular, the guestrooms have a border that is the recipe for Tunnocks Tea cakes! I also like the Michelberger Hotel in Berlin, it's based in an existing industrial lighting factory. The downstairs lobby has recently been refurbished with bespoke lighting and artwork set against exposed concrete walls. I love how this industrially-inclined scheme references the building's former life.
Zoe: I have a great love for design and some of my favourite Interiors come out of Australia. I think the Australian design scene is really exciting; they have a really raw and simple approach to design that I try to apply and incorporate in designs we work on at OCCA. One of my favourite hotel designs is Mitchelton Hotel, by Hecker Guthrie.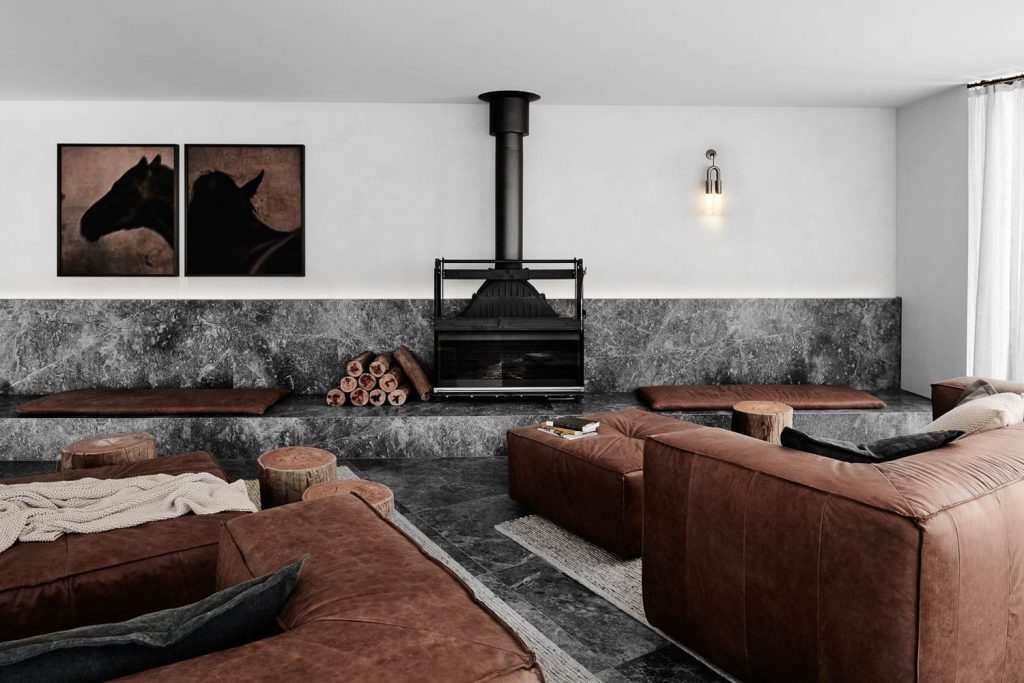 This design really speaks to me, the simple materials and the colour palette work together beautifully. The guestroom design is refined, yet casual, so it's sophisticated, but essentially very welcoming. I also recently discovered The Calile hotel in Brisbane, designed by Richards & Spence. It's a fun and serene hotel centred around the idea of maintaining wellbeing in an urban environment. The design is honest, and the material palette is just heavenly.
What do you enjoy most about working at OCCA?
Rob: Having the opportunity to work on both national and international projects, some of which have budgets that most designers can only dream about. It's also very rewarding assisting our younger designers to continue to develop their skills and experience. This is a lifelong commitment, as in this industry, in order to maintain your relevance with current design trends and technologies you need to always be improving and learning.
Jim: I have worked at OCCA for a number of years, and we have always worked on great projects not just in the UK but around the world which I love. We also have an ever-evolving, talented team, who I really enjoy working with.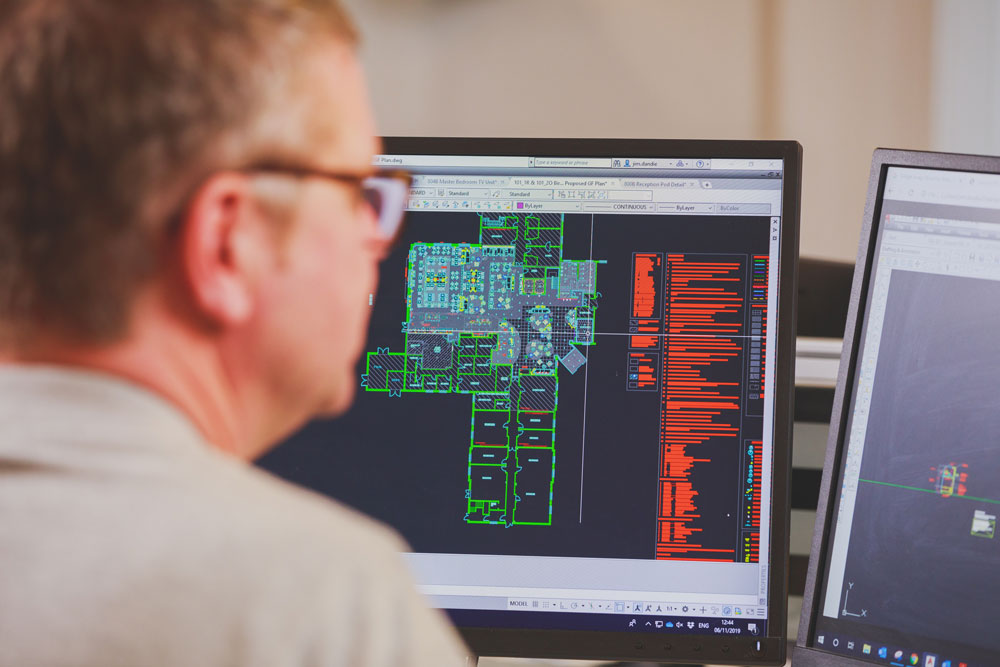 Jennifer: Variation from day to day and project to project is great, and I love that about my job. Working at OCCA, it's so much easier to have strong relationships with team members which I think is key in project work. Being close to team leaders is also really beneficial, because that makes me feel I have the support I need to take on more. My whole experience at OCCA has been very positive and I've been able to really shape my career.
Zoe: I enjoy working at OCCA because of the opportunities to learn and develop my skills. The team here are great and teach me so much. OCCA also offers a great selection of projects to work on, from luxury residential to boutique luxury hotels and budget hotels. No two projects are the same, and that's really exciting.
Working through lockdown, how did that affect the design process and client communications?
Rob: We were fortunate that we already had a reliable and efficient remote working strategy prior to lockdown that we could quickly implement across the business as a WFH strategy. With the use of MS Teams we have daily internal design and client meetings. Features like screen sharing and virtual whiteboards have enabled us to maintain a great level of communication during the design process, which is vital.
Jennifer: I've found myself making a point of touching base with clients, team members and suppliers more directly. I don't know if this was just because I was craving other human interaction on my part, but I know I definitely wanted to make sure people knew where we were, that we were still working, and still there should they need us.
The design process has been more challenging and I can't wait to be back in the studio environment – I've really missed being in-house with my team.
How do you think COVID will change the hotel design profession?
Rob: 'Necessity is the mother of invention', so we will most likely see more use of technology, especially in order to reduce contact points – so I think touchless entry to guestrooms, and even throughout buildings will be more commonplace.
What is clear, is that there will be much more emphasis on health and wellbeing in the design of all spaces, which can only be a good thing for us all

Rob Paton
I think there will also be ongoing development in robust materials that can withstand more frequent cleaning routines. We may also see the reduction of co-working and co-dining spaces.
Jennifer: I think in the future there will be a lot more focus on materials and making sure they meet certain criteria for cleaning and washing.
I also see an increase in the use of materials to create a division of space and wayfinding. Different floor finishes differentiating between circulation spaces and seating spaces, etc. The design of large communal spaces will probably change to make way for smaller individual spaces. I think it's likely we'll see the reintroduction of enclosed booth seating, and more versatile solutions, such as flexible dividers in open spaces that can be adjusted to suit differing party sizes.
Zoe: Everyone is paying attention to hygiene right now, and seeking peace of mind in the spaces they are visiting. So I think the hotel industry will introduce many more hand sanitizing solutions and stricter cleaning regimes. As things are slowly easing out of lockdown and returning to this new normal, it's important that F&B areas within hotels start to embrace private dining areas, and perhaps incorporate decorative screens to divide up seating.
Curious to find out more about studio life at OCCA? Join us as we chat with Founder Kate Mooney to find out more about the evolution of the firm and what she thinks it takes to succeed as an interior designer.
Or why not pop in on the Procurement Team as they discuss working on all things from sourcing products and managing budgets & finance to arranging complex delivery logistics across the globe