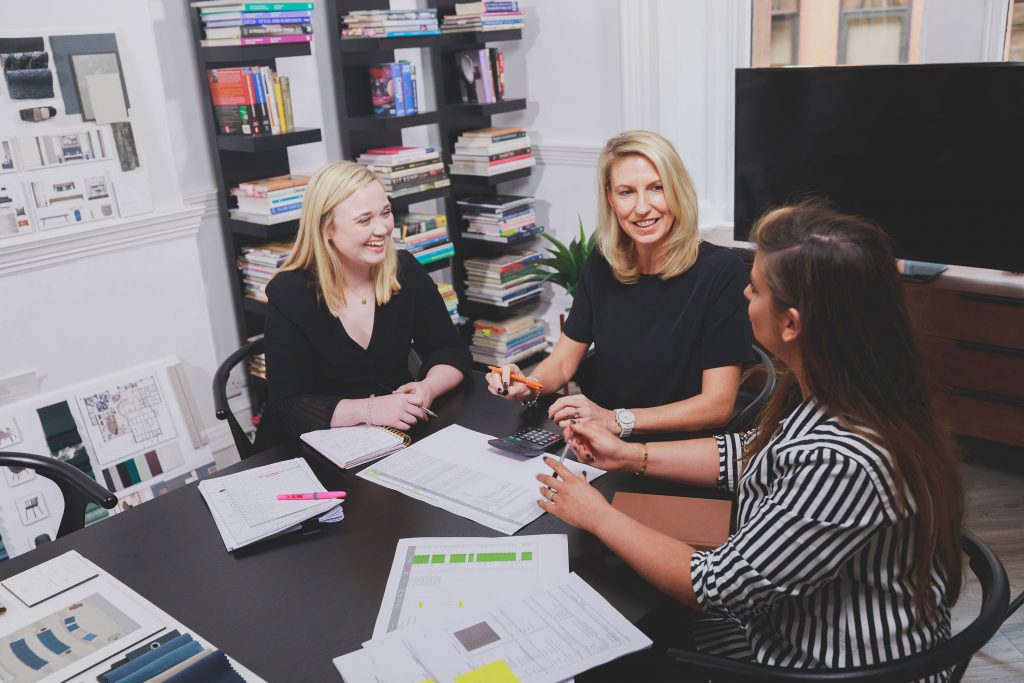 This month we're excited to meet the OCCA FF&E Procurement Team. They deliver FF&E [and OS&E] procurement projects around the world.
That involves working on all things from sourcing products and managing budgets & finance to arranging complex delivery logistics from multiple suppliers to multiple client sites across the globe. Basically, they do a lot!
As we celebrate two years * since we launched our dedicated FF&E Procurement division, here we talk to Karen Moon, Director of Procurement and Lauren Welsh. Senior FF&E Buyer to find out more about what they do and what it takes to deliver a flawless end-to-end procurement service.
[four years at July 2022]
Tell us a little about your background and experience
Karen: My personal background is Business Economics and Retail Merchandising, with a focus on the furnishings, homewares and interior design sector. This includes both luxury and budget products.
Lauren has a background in Retailing & Retail Operations. She's a knowledgeable & skilled negotiator and has significant buying experience across furnishings, lighting & home decor in both luxury and mid-market propositions.
OCCA as an organisation has a rich background in hospitality FF&E specification & procurement as well as project management and global eCommerce. We're also champions of innovation and using technology to create effective processes. So across the board, our experience in this industry is comprehensive.
You'll find that this background is unique in the world of FF&E Procurement as it t brings together a non-traditional and completely different mix of knowledge and skills from typical procurement firms, providing tangible benefits for our clients and their projects.
Whether it's hotels, luxury residences or workplace interiors, we know how to deliver product ranges both on time and on budget and have in-depth knowledge of all the products we supply. Our industry insider capability truly enables us to deliver best value for our client's budgets and ensures our projects flow efficiently and smoothly.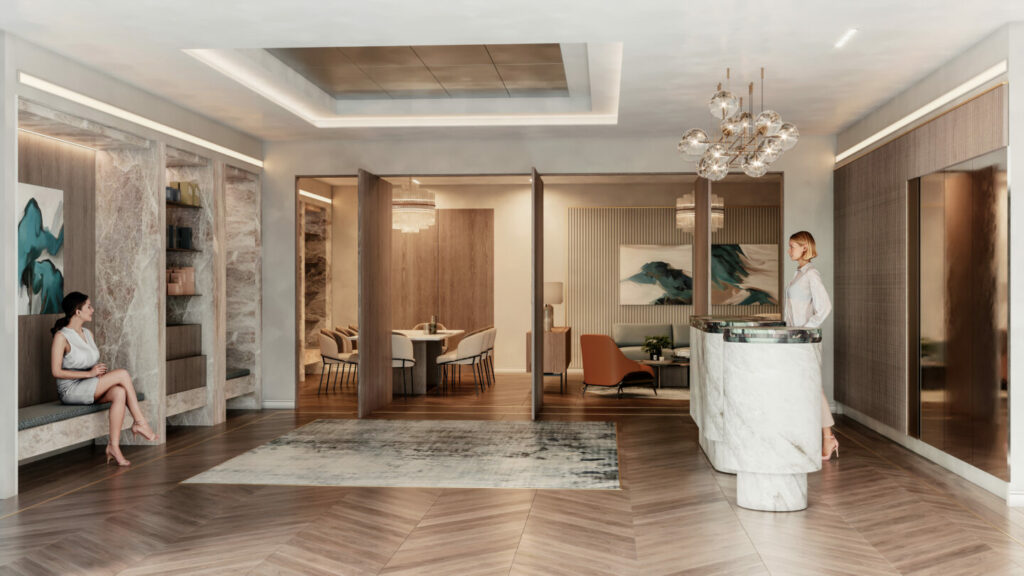 Talk us through your service and what you do
Karen: So, we provide strategic sourcing and procurement for all of our clients' furniture, fixtures and equipment [FF&E] requirements. We work primarily across hotels, workplace and luxury residential projects. We also procure all the operating supplies and equipment [OS&E] for hotels, things like bedding, barware, crockery, cutlery etc. Essentially, we take the client's or the designer's specifications and make them a reality on-site, from many large items of furniture right down to the teaspoons and everything in between.
Our team covers every aspect of the procurement and the purchasing process for all these products. We start with interior design reviews then build the inventory & finalise the budget. From there we work through the client's cash flow for the project and manage all the financial aspects of it including tax positions and asset accounting. Once we've done all that we'll identify the right suppliers and logistics for the look, budget and programme that the designer is working to.
Lauren: A big part of our procurement role is around researching and sourcing products, then tendering & negotiating with suppliers to get the right products on-site at the right time. We also source alternative products if required and oversee product development and quality control of bespoke items.
The purchasing part of the job, managed brilliantly by the lovely Jessica, involves all the order admin including, RFPs, POs and payment cycles.
Karen: In this type of business, there are always a lot of balls in the air, but we're the kind of team that thrives on the challenges presented, such as delivering 5-star hotels on 3-star budgets or coordinating multiple schedules on very tight deadlines to ensure everything arrives on time in the right sequence. It's procurement on an international level and we love it!
Lauren: Our's is a full turnkey FF&E procurement service and we want our clients to know that when they appoint us, we work to the highest standards and manage every detail of the project for them from the initial inventory planning through to installation & handover.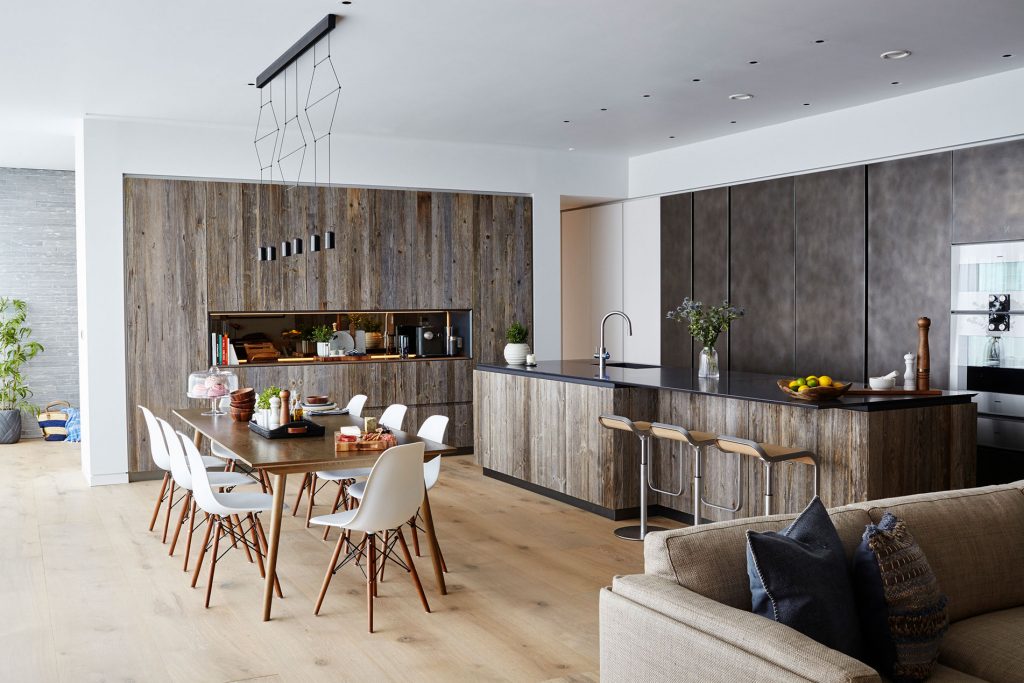 You offer a disclosed and non-disclosed service - tell us about that
Lauren: We work on international projects for clients who sometimes prefer their projects to remain private, so our non-disclosed service is a discrete service where OCCA will front the full operation on their behalf, making all the purchases through our own accounting systems and supply the goods to the client.
Our disclosed service, on the other hand, is where we still manage every aspect of the procurement but then act as a purchasing agent, setting up the order admin process on our client's systems for client's to pay suppliers directly. In this scenario, we still manage all the deliveries & logistics.
Karen: We also have a hybrid service that combines both. Either way, we will leverage our buying power across multiple projects to get the best value for our clients. Although these are our most commonly used options, no two projects are ever the same so we do customise our services for each client and project we work on – and whatever country we're working in.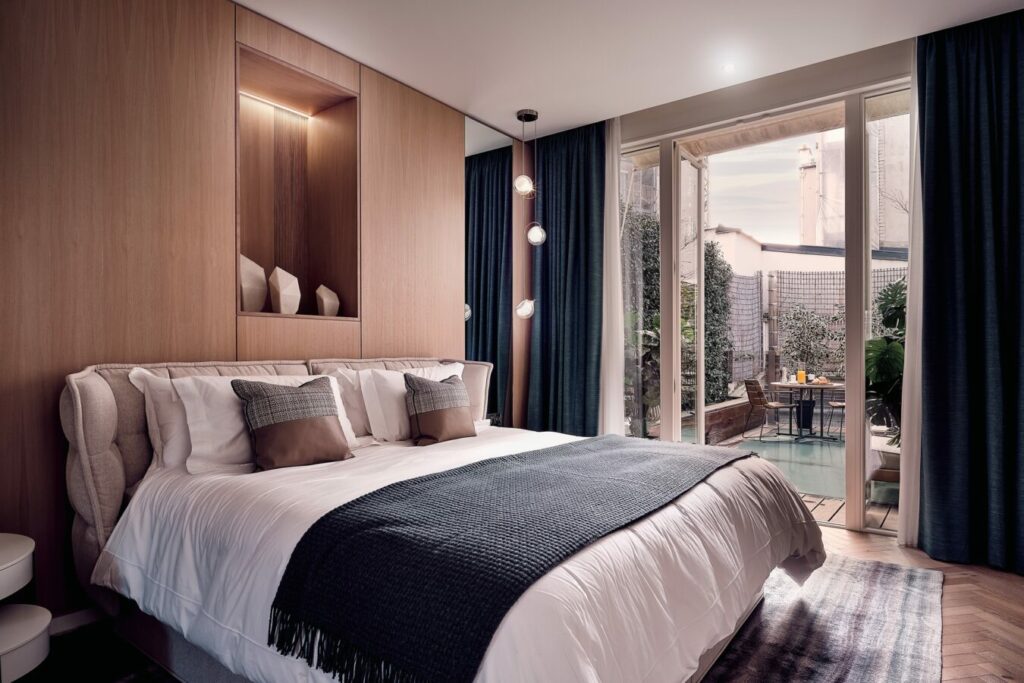 What are the advantages for clients using the OCCA procurement service?
Karen: That's a good question. With our background in retail, eCommerce and FF&E procurement, we're experienced buyers that have great supplier relationships and a "behind the scenes" knowledge of the industry and available pricing models. We also have a huge amount of product expertise and an extensive supply chain of international brands & suppliers that we can introduce to the project.
We leverage all of this and our purchasing power to secure the best pricing for our clients. Additionally, with our logistics network we organise all transport & deliveries and our dedicated installation team make fitting out projects look so easy!
By continually developing our cloud-based technology & tools we not only find the high-quality products & services client's need at the right price, but we can also report on every aspect of the project on a real-time basis.
So, when we talk about adding value to a project and not cost, we really mean it. We know that the value we deliver for clients, from cost savings & programme efficiencies to the quality of the products & the care in the installation, is unrivalled in our industry – and we top that by making it all part of a fun & enjoyable experience!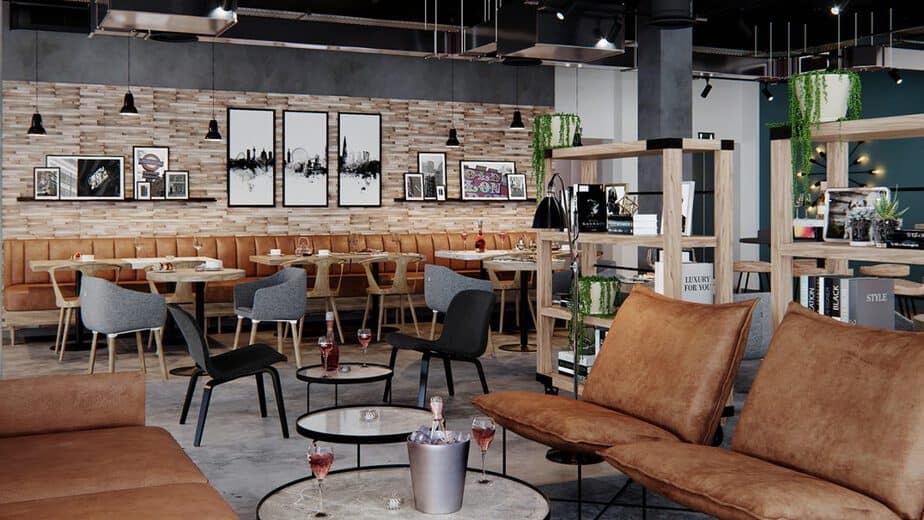 What does a typical working day look like for you?
Karen: I think it would be fair to say that no two days are the same for the Procurement Team! Generally, we are working on a blend of live projects or we're making plans and proposals for future ones.
We often attend furnishing industry trade events across Europe and have plenty of international projects, so when we're not in the studio or installing on-site, we're often found travelling between those projects and events.
Lauren: There is lots of variety each day and one of the main tasks that we are involved in is sourcing new products. As part of this, we arrange samples and reviews of new items so that we have an accurate understanding of important aspects of the product, such as the quality and material, and can pass that knowledge onto our clients.
We also undertake extensive pricing analyses to ensure we're always offering our clients the best possible value.
Communication is a crucial part of the Procurement Team's role too. Every day we are in contact with our suppliers, logistics partners and clients to ensure that our delivery schedules are always on track and we have the most up to date information on every project.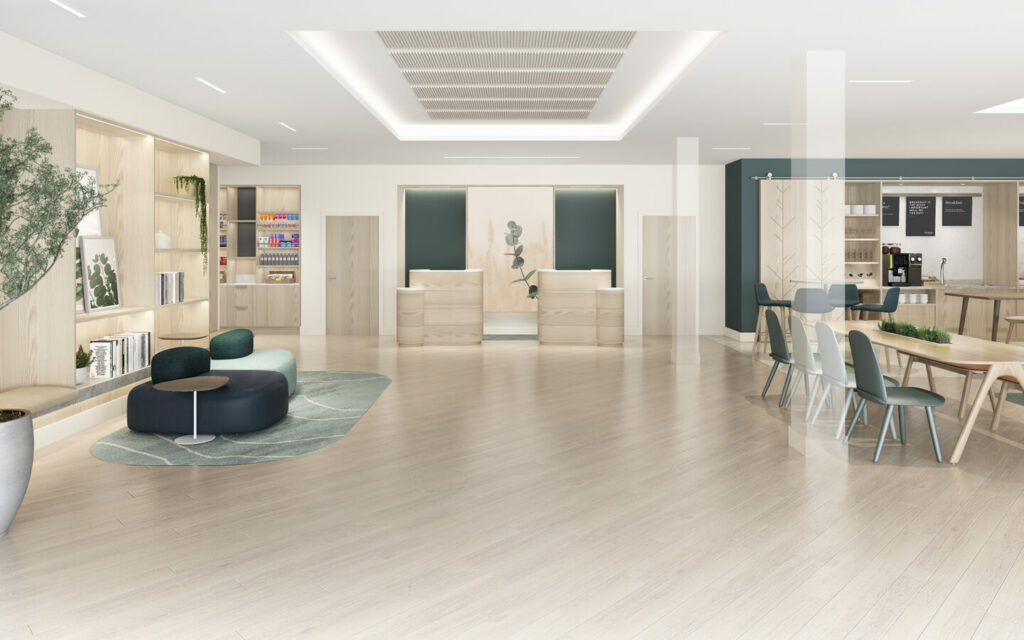 What is your favourite part of the process?
Lauren: There are lots of highlights, and we love being able to work on projects from start to finish. Watching a new project progress from the mood boards that are presented to the clients at the very beginning, to seeing them come to life on-site is an amazing journey to be a part of. It's also very rewarding to see clients really happy with the end result – it makes all the hard work worthwhile.
What type of clients do you work with?
Karen: We work on a lot of the OCCA Design Team projects and we also work independently with other interior design firms on their projects.
Additionally, we work with hotel clients, project managers, house builders, cost consultants, property managers & family offices providing a mix of our services to support their projects around the world.
How would you describe your own design style?
Karen: My own interior design style is classical, and I suppose some might consider it quite safe. I favour warm neutral colours and minimalist spaces but it's still very important to me that my interiors feel cosy and comfortable too. B&B Italia tick all of my style boxes – I could quite happily live in their London showroom!
Lauren: I love interior spaces that have a laid-back yet sophisticated feel with just a touch of luxurious glamour. The Modern Collection from Restoration Hardware really encapsulates this style with its mix of weathered materials and contemporary silhouettes.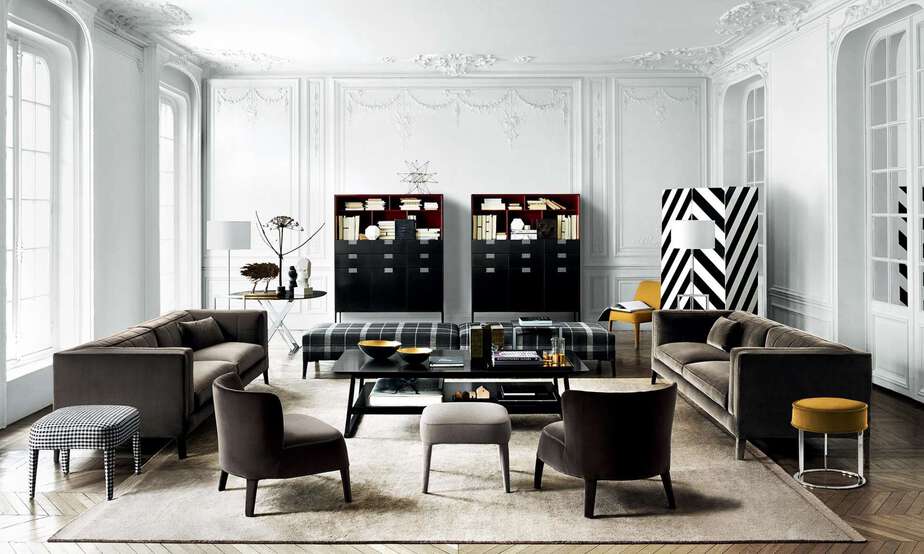 Is there a hotel interior you've fallen in love with?
Karen: The Delano in Las Vegas is one of my absolute favourites. It's modern and classic but has a luxurious feel that is so inviting, I never tire of it.
Lauren: Although it is a completely different style to my usual interior tastes, the Capri Palace in Anacapri really captured my heart. I loved the blend of the crisp blue and white palette in the rooms and some of the more rustic communal spaces. The hotel really makes the most of its breathtaking views too with beautifully furnished outdoor spaces that were very hard to leave behind.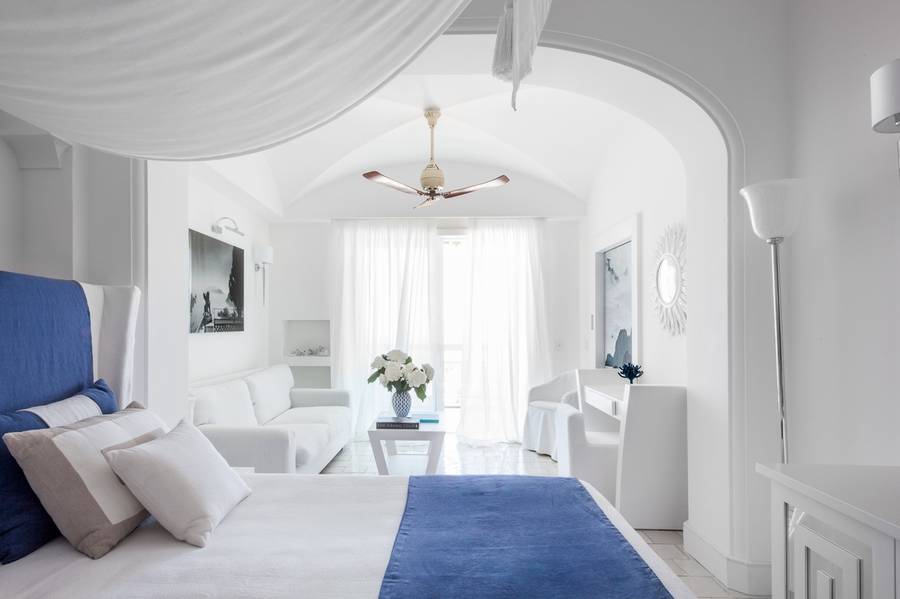 What is the best thing about working at OCCA?
Lauren: We love that every day is different and really enjoy the variety and quality of projects we work on for clients. The whole team has a great dynamic and we all share a passion for ensuring that every project is a success – even if that means working till the wee small hours of the morning to hit a deadline. These are the things that make the team a real joy and a lot of fun to be a part of.
Like what you see...?
Discover more about our FF&E and OS&E service and what we could do for your projects
FF&E Procurement