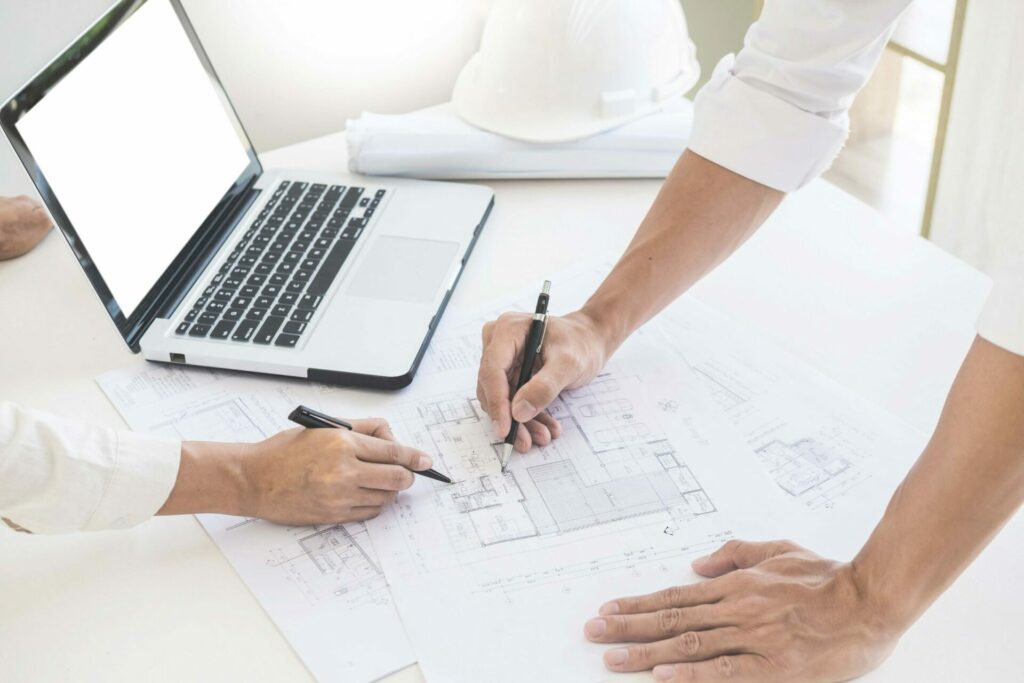 Redesigning hotels is a hot topic at the moment. As hotel designers, we're witnessing first-hand the unprecedented damage that the coronavirus pandemic is inflicting on the hospitality industry globally.  This is leading to owners & operators reconsidering every aspect of the guest experience, asking "what's next for hotel design?"
Well, first off, we believe that there is a need to differentiate between what is a necessary response at the height of a pandemic, and what are sustainable solutions for the future. This is an important distinction. As architecture critic Kate Wagner has noted, some designers are too busy creating "cheap mockups of COVID-related design 'solutions' while providing little to no material benefit to those at risk and on the frontlines"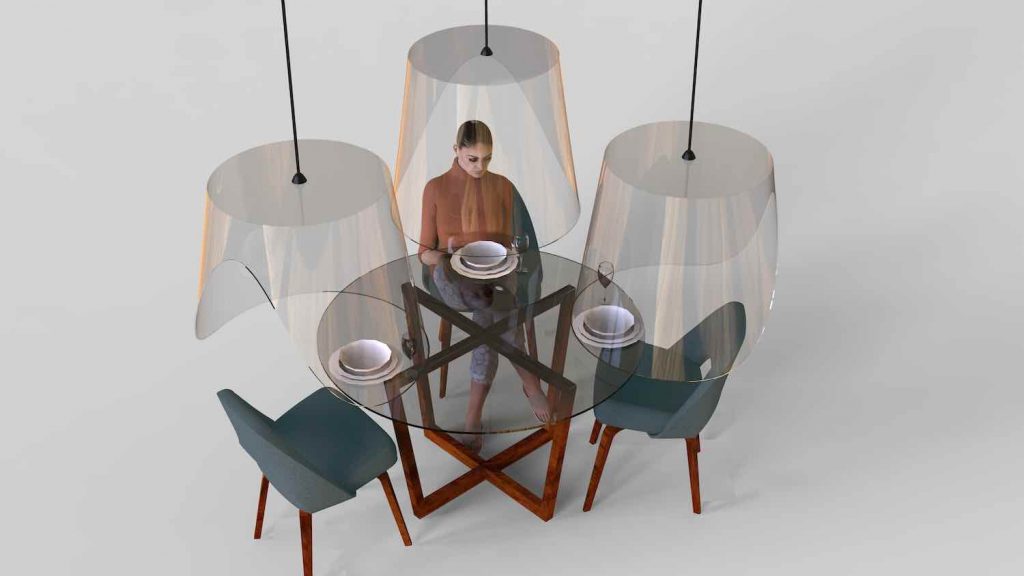 While creative problem solving and innovation is exactly what we need in a crisis, Kate makes a valid point. Many of these reactive concepts create confusion when they could be creating sustainable, positive solutions for an industry already in turmoil.
So how do we move on from what's needed to control the pandemic today, towards solutions for redesigning hotels that enhance the guest experience after lockdown?
Over the past few months, Team OCCA has been working with our clients, operators and suppliers around the world, asking this very question. We've spent a lot of time mapping the guest journey in light of the pandemic, studying select service and upscale properties and investigating changing guest behaviours, along with the concerns of hotel staff.
In this post, we're sharing some of our findings and our thoughts about redesigning hotels post-Covid-19. We've broken this into 5 key areas that we've identified that will fundamentally change in hotel design and operations in the longer term.
01. Cleanliness
It should come as no surprise that cleanliness will be at the top of every hotelier's agenda going forward. We've all heard the horror stories of germ-ridden TV remote controls, bed throws, minibars, and even the key cards… now that's all changing rapidly. We have coronavirus to thank for forcing a significant industry overhaul. Knowing a room is clean is no longer enough for guests: knowing it is cleaned, sanitised and disinfected is the new expectation.
All the major hotel groups have already made significant moves in that direction. Marriott was one of the first to launch their Global Cleanliness Council, with President and CEO, Arne Sorenson, stating "we want our guests to understand what we are doing today, and planning for, in the near future in the areas of cleanliness, hygiene and social distancing, so that when they walk through the doors of one of our hotels, they know our commitment to their health and safety is our priority."
The "theatre of cleanliness" in hotels will become vital, and no longer relegated to being out of sight or back of house.
This needs to be a visual change in order to deliver the reassurance guest's need. The "theatre of cleanliness" in hotels will become vital. No longer relegated to being out of sight or back of house, the presence of housekeeping teams will form an integral part of the guest stay, from the moment they check-in to the second they check-out.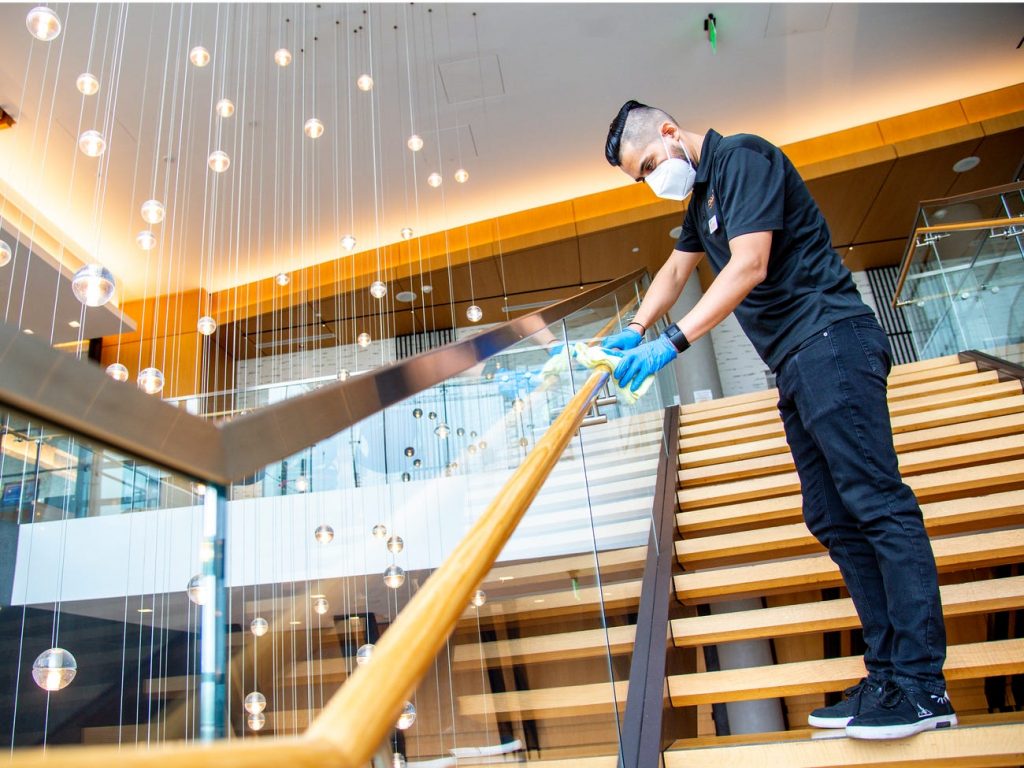 Room collateral will disappear in favour of digital apps. High touch areas such as door handles, elevator buttons, toilet flushes and light switches will be replaced by sensor or gesture operated tech. Guestrooms and public areas will be cleaned, sanitised and disinfected with hospital grade chemicals, and electrostatic cleaning regimes. Seals will be applied to guestroom doors, displaying a tangible reminder of the new cleaning regime for the guest.
As Keith Barr, IHG's CEO, said as he launched the new global Clean Promise in May "the future of travel may look different, but a safe, secure stay is fundamental to deliver true hospitality—and that will never change."
02. Technology
In order to facilitate this immediate focus on cleanliness and hygiene, innovative technology in hotels will be fundamental. We wrote two years ago about the ways that technology is changing the guest journey and experience. Now we anticipate an acceleration of these technological advances post coronavirus. There's no doubt that tech will play a much greater role in the guest's experience, satisfaction and trust in the future.
Imagine a hotel where aviation-style booking is the norm. Touch-free interactions from the hotel entrance to the guest room are all automated or controlled by the guest's own smartphone. In this scenario, the worst contamination points and areas of most concern are immediately removed.
Imagine: facial recognition | automatic doors and elevators | sensor-controlled light switches & air conditioning controls | gesture operated toilet lid & flush | voice-activated TV & room controls.
Each of these interventions not only responds to what will be a lifelong obsession with cleanliness, but they also redesign the hotel to deliver measurable efficiencies and operational benefits that can in turn, create a positive ROI for hotel operations.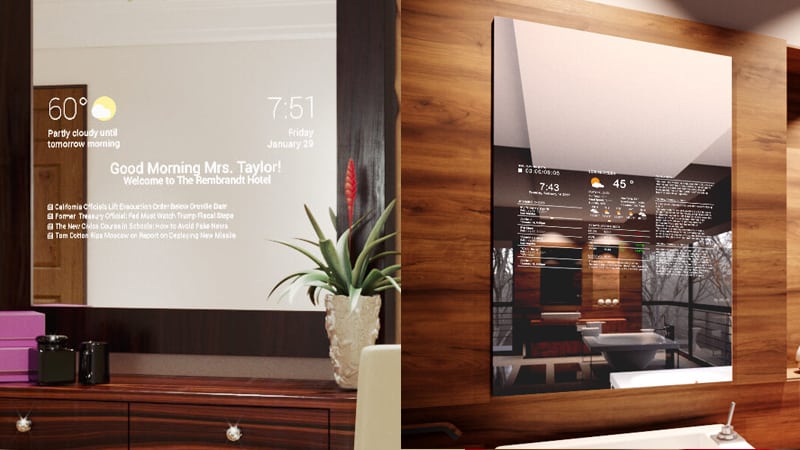 03. Architecture & Design
Disease has a habit of impacting architecture and design through the ages. The Modernist movement of the early twentieth century was directly influenced by the impact of tuberculosis, with design interventions from sanatoria leading to the redesign of many buildings. Features such as brighter, lighter internal spaces, external terraces and usable flat roofs were introduced to create a more sanitary & healthy environment.
Covid-19 is likely to have a similar impact on the design of hotels for the 21st century.
Public Areas & Social Distancing
But what does this mean for hotel design today? The UK's strict 2m distancing rules are already under review in light of conflicting guidance. Currently, the WHO, Hong Kong, Singapore, France and China all report that 1m apart is enough. Australia, Germany and the Netherlands meanwhile recommend 1.5m, whilst South Korea opts for the equivalent of 1.4m.
At OCCA, while we are incorporating social distancing guidelines into schemes that we're redesigning now, we're also cautious of unsustainable over-correction. We don't envisage a significant change in the physical design of public areas, bars, lounges and hotel lobbies in the long term – more a gentle easing of the density, an increase in circulation space and the introduction of much more connected outdoor space.
Conferencing
In conference areas and event spaces however, social distancing is likely to become an intrinsic consideration in the design and layout of these areas for the foreseeable future. Due to typical conference densities, recovery in demand is likely to take longer. Subsequently, adaptability and multi-purpose use of such spaces will become more important as will the introduction of enhanced AV systems that enable virtual conferences that can run alongside and complement live events.
Interior Design
A Modernist and minimal aesthetic is likely to prevail in hotel design post-pandemic. We will see larger, 2-way entrance zones, complemented by purposeful wayfinding and traffic flows. Ornamentation will be replaced with clean lines and geometries, and large reception desks will be replaced with self-serve check-in pods.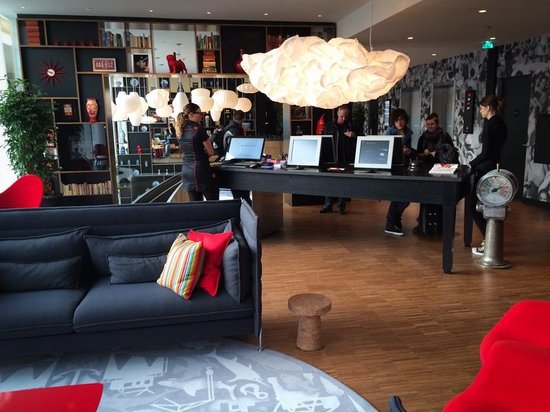 In lobbies, lounge & dining areas, we're considering open kitchens, non-invasive, decorative screening, and more private booths. A significant increase in outdoor, natural space, whether open terraces on the ground floor or rooftop lounges and bars will become a necessity in redesigning hotels post-Covid-19. There is no doubt that guests are seeking more outdoor spaces and experiences where they will feel psychologically safer.
Guestrooms
As guests may be less inclined to gather in indoor public spaces in the mid-term, the hotel design movement toward smaller bedrooms with larger, more activated public areas, pioneered by Citizen M nearly 20 years ago, may reverse – although we really hope not!
Guestrooms may start to become larger to accommodate sleeping, working, dining and maybe even exercising all in-room until guest confidence returns. Corridors are also likely to become wider to facilitate ease of movement without contamination.
Wellbeing
The significant growth in awareness about the benefits of health & exercise around the world will lead to a greater demand for fitness space and wellbeing facilities in hotels of the future. Biophilic design will become intrinsic to redesigning public spaces. Acoustics and sensory experiences will become more prevalent as we seek to reduce anxiety and reassure guests. Natural ventilation, increased airflow and enhanced HVAC systems will also be a key focus in the M&E integrations of hotel design.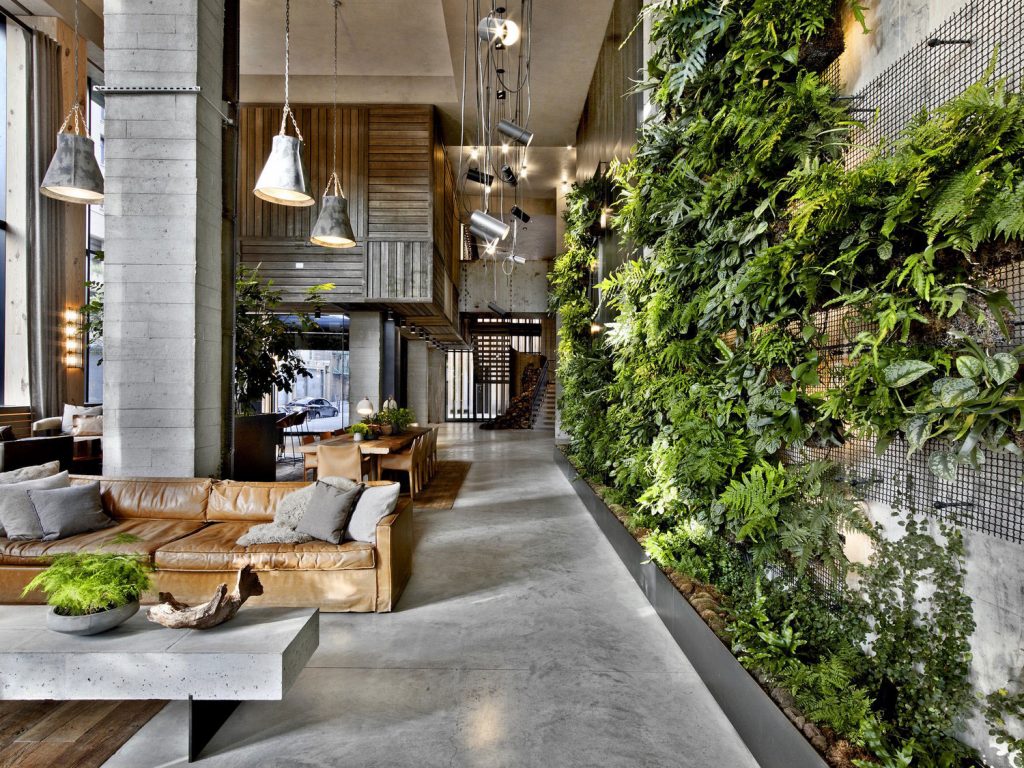 Pools & Spas
While pools & spas are one of the first areas that guest's express concern about in hotels due to the pandemic, well maintained with proper hygiene protocols, they are arguably one of the safest areas.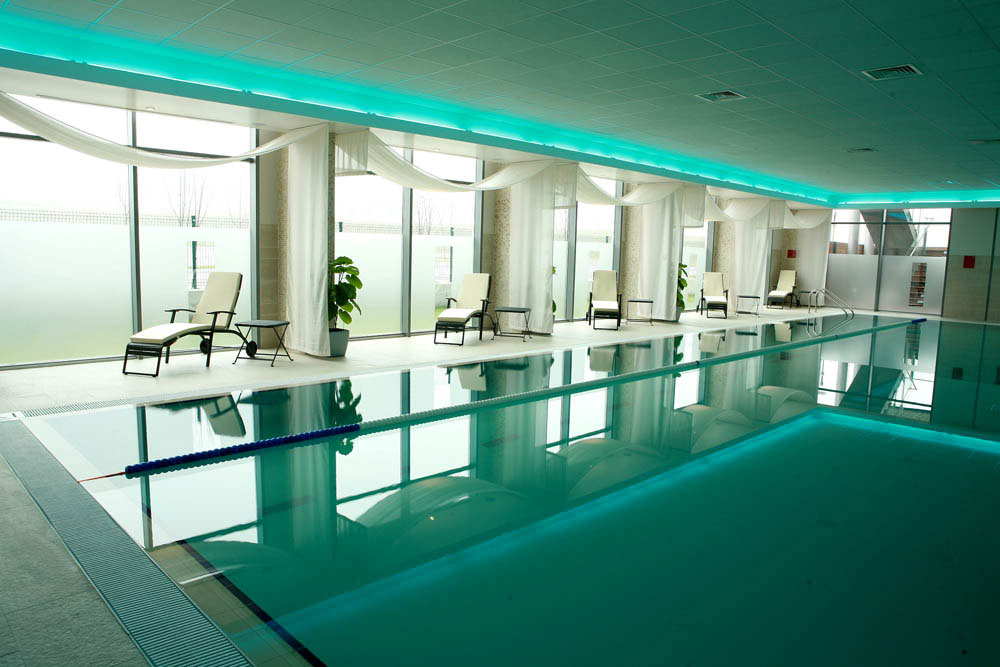 Data from the Centres for Disease Control & Prevention indicates that there is no evidence that the virus that causes COVID-19 can be spread to people through the water in pools, hot tubs, or water playgrounds. Additionally, properly chlorinated pools and disinfected spa waters will inactivate the virus and are less of a risk than face to face interactions between guests.
So, it will change everything, and nothing will change.

Lord Norman Foster
All of this may seem like a lot of change for the industry… but is it?
We'd suggest that many of these innovations and interventions were already gaining traction in hospitality design. As Lord Norman Foster reflected whilst discussing the pandemic, "humanity has been here before, and normality will eventually prevail. I don't think the future will be 2m apart. In reality, I don't believe that the pandemic will really change anything, but it will seem as if it has. Working from home would have happened anyway, and a move towards healthier buildings and cities, towards decentralisation and autonomy — these trends will be hastened. So, it will change everything, and nothing will change."
04. FF&E Specification
Possibly the area where the greatest changes are likely to occur in terms of hotel design is in relation to the specification of FF&E. This is where interior designers will have the most influence in terms of sensitive selection of materials and finishes that respond to the threat of contamination without losing the intrinsic human desire for warm, welcoming and tactile surroundings.
For all the multi-layered architectural, engineering and design integrations that go on in the background of hotel design, FF&E specification is always in the front line, and this is especially true now. What the guest sees, touches and feels can make or break a stay and confidence in a brand.
Lighting
We're anticipating some interesting developments in lighting design and are keeping an eye on Marriott's experiments around the sanitising of public areas with ultraviolet light technology.
Furniture, Finishes and Materials
Across all properties, finishes and materials will be re-specified to ensure they are durable under the revised cleaning protocols and are able to withstand tougher cleaning fluids and more frequent cleaning.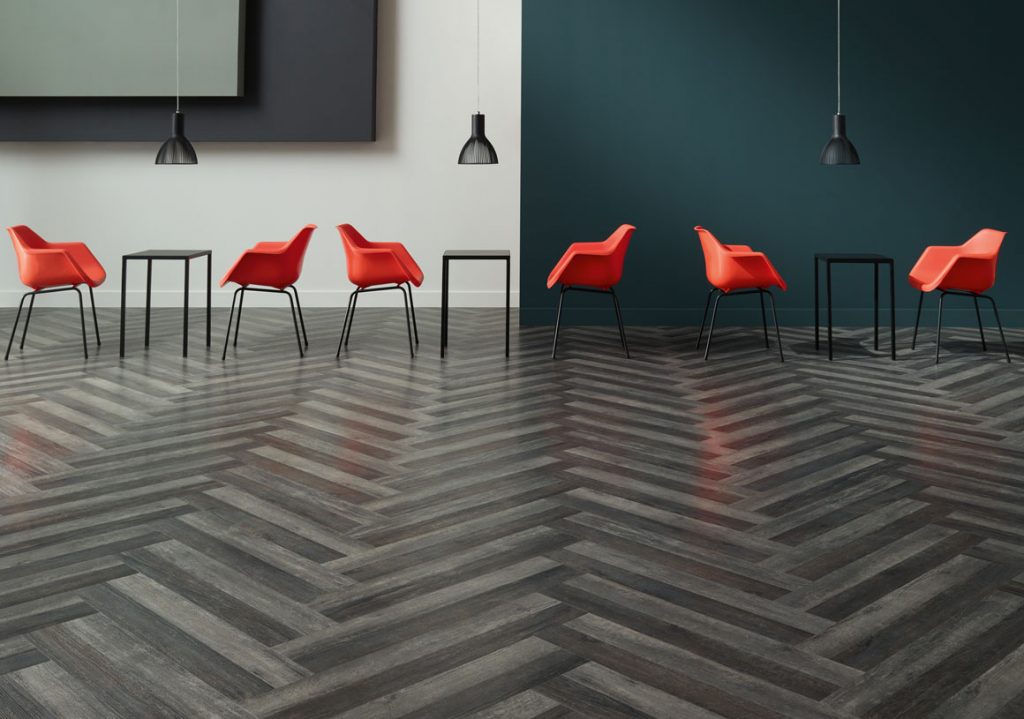 Carpets will always have their place in hotels, however, in high traffic areas, LVT flooring may prove much more suitable. We're already seeing developments in easy-clean antibacterial and antimicrobial wall-coverings We're anticipating a flood of next-generation germ-resistant textiles for everything from mattresses, beds and bedding, to fabrics for upholstery and window dressings.
Stone, porcelain or ceramic tiles may be replaced with antimicrobial seamless man-made wall and floor finishes, especially in select-service properties and it's also likely that we'll be temporarily side-lining wools, tweeds and woven fabrics & textiles, for silks and synthetics or leathers and pleathers.
New kids on the block – hand sanitiser and anti-bacterial wipe stations – are likely to become permanent fixtures throughout hotels.
05. Food & Beverage
Food and beverage services are at the heart of hotels and hospitality, and often a key profit centre. Now, however, along with new health guidelines, guests are more educated around hygiene and cross-contamination than ever before. As a result, that great institution, the breakfast buffet will be the hardest hit F&B area of hotel operations.
IHG which has almost 6,000 hotels, including 355 in the UK, has already dispensed with it, with Keith Barr, stating that they've completely moved to à la carte and pre-packaged meals for breakfast.
Re-imagining the Buffet
However, buffets are one of the biggest attractions of many hotels worldwide, therefore replacing them is a serious challenge facing those redesigning hotels in the near future. The race is on to re-imagine the buffet experience and develop safe solutions that retain the pleasure of the fabulous breakfasts and super-brunches that guests love while delivering them in a safe and secure way.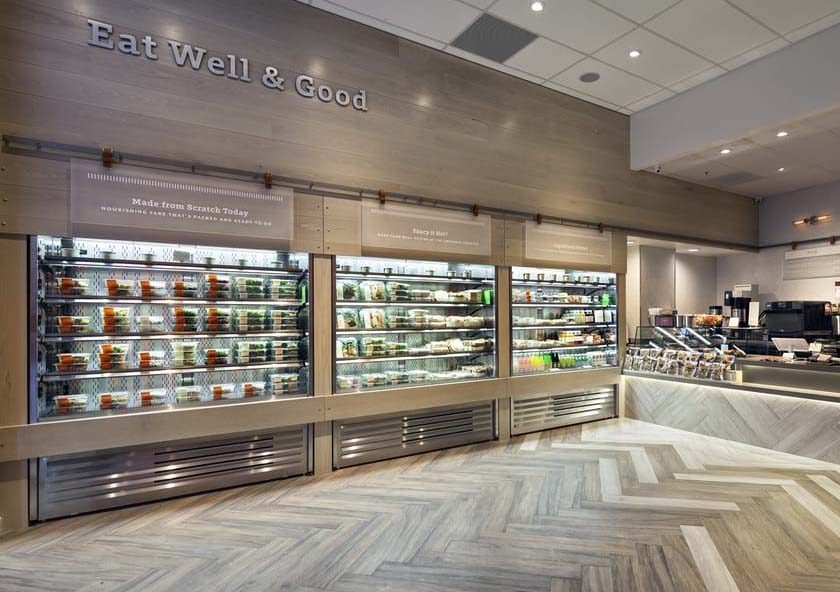 As the demand for self-serve buffets plummets, we see à la carte service or pre-packaged individual meals and coffee-shop grab-and-go solutions replacing buffets in the short term.
Meanwhile, our bar and restaurant designs will embrace the "white space" created by physical distancing and we see ourselves building this into new design concepts in a meaningful and flexible way. Outdoor space will supplement the reduced covers internally, while it's not long before menus and wine lists will be replaced with digital apps and payments will go fully contactless.
The Future
These are seriously challenging times for owners, operators and designers. However, with challenge comes opportunity.
Notwithstanding the pain and difficulties the industry is going through currently, looking forward, we're quietly confident that the accelerated rate of design & development the pandemic has forced on the industry will have a positive impact on the business of hospitality long term.
Let's talk about you...
If you're looking for some ideas and advice about your hotel property post-pandemic, speak to us about your needs and concerns – we're here to help when you're ready.