OCCA FF&E PROCUREMENT Our Approach
Industry leading, not industry led, our approach to FF&E & OS&E procurement service is highly differentiated and our FF&E Procurement Team are much more than simply purchasing agents.
Lead by Karen Moon, our team has a unique background and mix of experience in FF&E procurement; purchasing; retail; ecommerce and digital technologies, and we leverage this distinctive combination of skills and knowledge to deliver highly effective purchasing solutions for your projects while extracting maximum value for your property.
Our far-reaching industry experience provides access to a dynamic, global supply chain of over 400 brands, suppliers and manufacturers, delivering the optimum products and quality, at the best possible price for the project.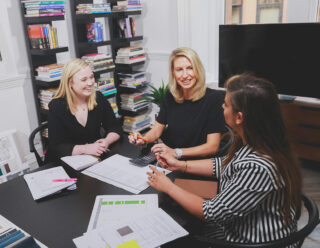 With our experience, purchasing power and supplier network, we deliver value – not cost

Karen Moon - Director of Procurement
FF&E Procurement 9 Step Process
Kick Off

Working closely with clients at the earliest stages of the project, we review available project information to build a detailed Statement of Requirements, clearly identifying the project scope.

Budget

Leveraging our knowledge of similar projects, we collaborate with your project team to develop working budgets and cash flow forecasts based on the requirements of the overall project cost plan and programme.

Sourcing

Focusing on quality, price and on-time delivery, we will work with our extensive supply chain to source the optimum products for your project, ensuring your design team are on board at every stage.

Substitutions

Value engineering without compromise, we will utilise our unique background and purchasing power to uncover alternative products and materials as required to meet budget or programme.

Purchasing

From issuing RFPs and negotiating with suppliers to extract maximum value for your project, to issuing and tracking all Purchase Orders, we manage every aspect of the FF&E and OS&E purchasing process.

Accounting

With secure, real time, cloud based reporting, customised for your project and financial coding systems, you'll have full visibility of your project status and new assets throughout the procurement process.

Logistics

Working collaboratively with our global logistics partners, we schedule and coordinate the most cost effective in-bound transportation, warehousing and delivery of all your FF&E & OS&E with real-time status updates.

Installation

Our dedicated installation team plan, manage and oversee all aspects of the FF&E & OS&E installation implementing a turnkey approach of positioning, inspecting and snagging all items ready for handover.

Handover

Co-ordinating the H&S and Handover Manuals, we will collate all procurement documentation, including final account, PO's, invoices, manufacturer's warranties etc to record every aspect of your project.
occa procurement Our Supply Chain
We partner with a wonderful mix of over 400 designers, suppliers, brands and manufacturers, bringing you unrivalled choice in products and budgets to deliver the optimum mix of FF&E and OS&E for your project.






















































































occa procurement Our Delivery Partners
Working on projects globally, we collaborate closely with our tried & tested transport and logistics partners to define the most cost effective delivery solutions for every project.