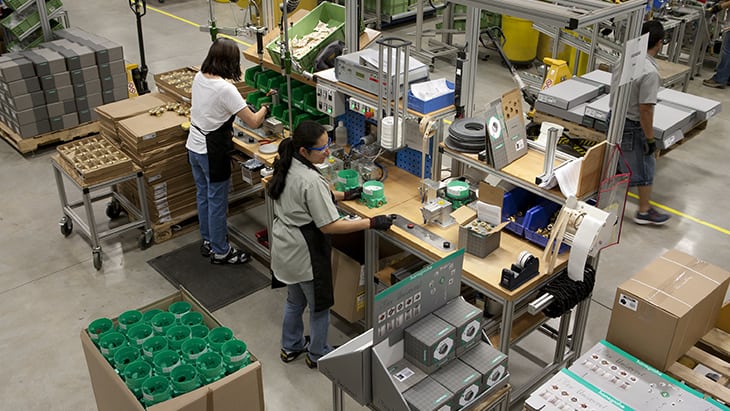 A factory tour? Thanks but no. You're busy and have got better things to do than a factory tour – right?
Well, while you are busy and it's easy to dismiss these events as a jolly, for us as interior architects & designers working on large-scale new build and refurbishment projects, continual professional development [CPD] is key to remaining on top of ever-changing design and technology developments in the industry.
Factory tours are one of the most valuable activities we undertake – and we're always encouraging our clients to do the same.
If you're a client developing a new hotel or new office project, it really does pay to visit your potential suppliers personally and find out more about their products and the way they work – and whether they are right for your project.
So what's in it for you?
Well, to help you decide if you'll accept your next supplier invite, we've compiled our list of the top 5 benefits of taking a factory tour with you and your busy diary in mind… take a look, discover what makes these visits so valuable and see for yourself the benefits they can bring to your project:
1. Relationships
Taking a factory tour is a wonderful way to build relationships with your suppliers and show them your serious about your project. Connecting personally and building great supplier relationships face to face leads to better service, better pricing and better outcomes for your project.
Earning your suppliers trust and involving them in your project from the earliest stages, ensures they become a strategic partner, vested in the project's success.
2. Communication
Effective supplier relationships are all about excellent communication. Visiting your suppliers and seeing how they work is a crucial step in developing and agreeing on a communication style that leads to success for your project.
Moving from a purely transactional mindset and improving the way you connect and coordinate with your suppliers will lead to advantages in the speed and efficiencies of procuring products, reducing lead times and improving perfect orders.
3. Knowledge
Knowledge is power and Factory tours provide a powerful way to learn first hand how products come together.
Talking face to face with the experts, seeing the materials and activities that go into the manufacturing process and witnessing the final quality checks not only provides you with intimate knowledge of that particular product – the innovative manufacturing processes you witness may also inspire your thinking about your own working methods
4. Assesement
Evaluating a supplier and the products they produce from a distance is possible, but nothing will tell you the whole story like a factory tour.
You may already be familiar with the product range, but the benefit of a site visit to the factory and head office enables you to see – from the inside – the way the business works, how they manage their processes & production runs, what their quality management looks like and how sustainable and responsible their manufacturing is.
5. Negotiation
Strong negotiation can be the difference between a successful on budget project and a failed one. Where better to negotiate with a potential supplier than personally just after a factory tour?
As Ed Brodow, negotiation expert says "Negotiators are detectives" they ask the right questions and amass the right information to ensure they get the best deal. Knowing who you are dealing with and understanding their business personally will lead to smarter deals that benefit your project
Summary
A factory tour really is a great way to build balanced and sustainable supplier relationships that will truly benefit your projects. However, a visit is only as good as the planning and purpose you put into it, so before you go, organise your objectives and ask yourself a few key questions:
Are you there to learn, to witness or to negotiate?
Or is it all three?
Are you looking to build relationships?
Are you checking out capability or simply judging quality?
What does a successful outcome look like for you?
Being clear on your objectives before your visit will ensure that you get the most out of the day and that your visit is productive and successful.
Find out more about our recent Hansgrohe Factory Tour and if you're interested in taking some factory tours yourself, the RIBA CPD website is a great place to start.