While some may find the thought of holidaying by themselves a lonely prospect, there is a growing community of solo travellers who love nothing more than booking a break for one. The solo travel trend has been gaining momentum for several years and some studies suggest that the pandemic has contributed to the recent spike. For example, Booking.com revealed that the number of people planning a solo trip rose from 14% in 2020 to 23% in 2021. There are numerous potential reasons for this rise, with one study  stating that 66% of solo travellers were opting to go it alone post-pandemic because they wished to seize their opportunity rather than wait for others.
Many of the needs and goals of solo travellers may mirror those of people travelling in couples, groups or families, however there are some specific requirements and amenities that are particularly relevant to this kind of hotel guest. Here we look at hotel design for solo travellers and how brands can adapt to appeal to those taking a lone vacation.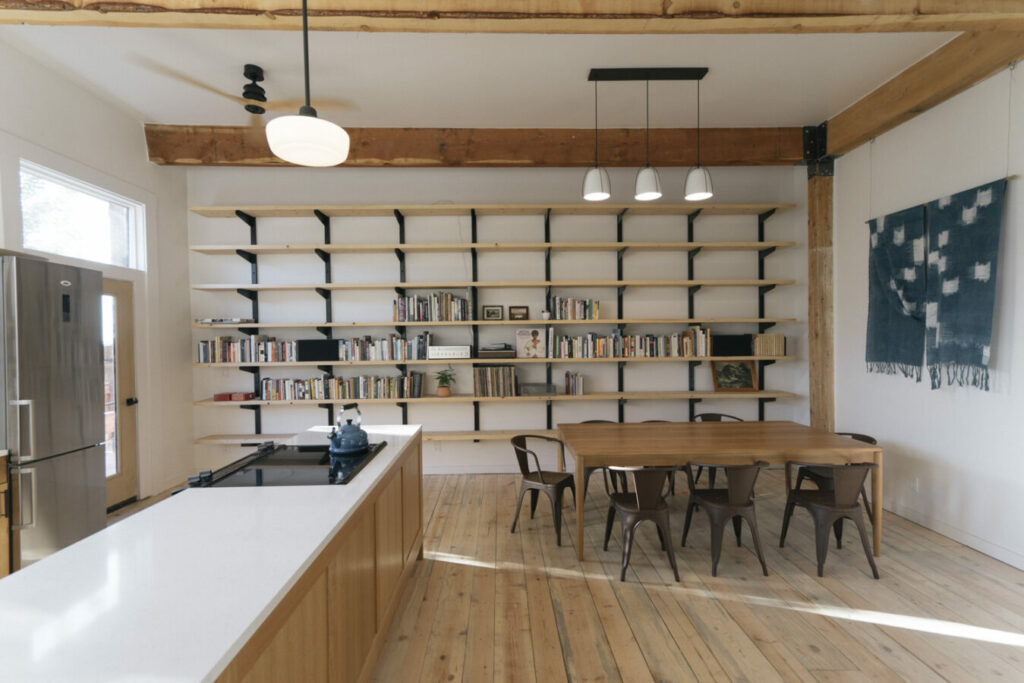 Prioritise Single Rooms
Offering single rooms at appropriate rates could put you on the map for those taking trips alone. "A single room may once have conjured images of a tiny cupboard with a single bed and barely enough natural light to see by," says Kate Mooney, founder of OCCA. "However, now small rooms can be extremely desirable and make the perfect cosy boltholes for those looking for a little space to call their own.
"Smaller spaces don't have to mean compromising on style and we love the challenge of making little rooms look good and work hard. Inspiration for single occupancy room design can be drawn from first class cabins with multipurpose furniture, hidden storage, clever lighting and lots of luxurious materials and tactile fabrics.
"Some hotels are influenced by the Japanese capsule hotel concept which focuses on creating rooms that are compact yet comfortable. For example, the Yotel hotel brand specialises in airport and inner city hotels where guests typically enjoy short stays. Each of the cabins are designed with "small luxury" in mind and the interiors are curated to maximise the room's footprint with smart elements such as space-saving adjustable beds and under-bed storage."
In addition to making small spaces look stylish and feel welcoming, you may also wish to consider giving single rooms dedicated names that highlight their cosy appeal. For example, The Dean in Dublin calls their petite rooms 'Modpods', The Gleneagles Townhouse in Edinburgh names the smallest guest rooms 'Nook Rooms' while The Hoxton, Shoreditch goes for quirky 'Shoebox'. "Smaller bedrooms shouldn't be a secret," says Kate, "They can actually be an important USP and giving them a playful name is a great way to highlight them with your potential guests."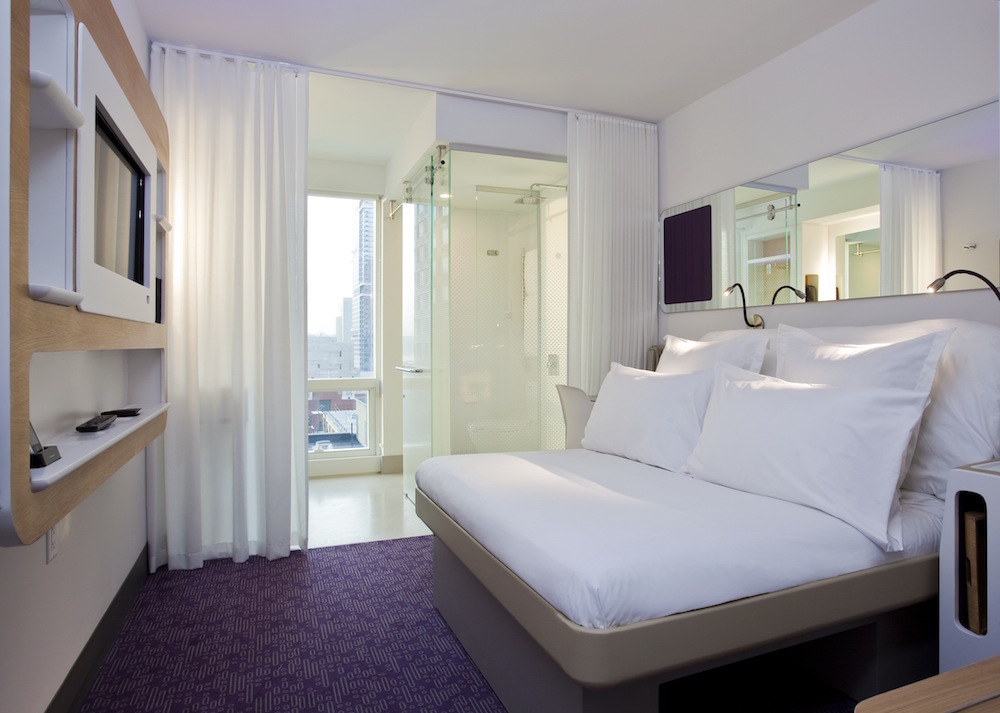 Incorporate Health and Wellbeing
Wellness tourism is now growing at a 50% faster rate than conventional tourism and rest, relaxation and self-care forms one of the many reasons that people opt to travel alone. Wellness trips may involve yoga, spa treatments, pursuits that encourage contact with nature, spiritual practices and other activities that promote mental, spiritual and physical wellbeing. 
"While incorporating wellness classes and amenities into your hotel's offering may allow you to reach a growing audience of solo wellness travellers, to truly tap into this trend, wellness should imbue the very design of the hotel," says Kate. "As well as creating dedicated spaces for activities such as yoga and meditation, the hotel as a whole should have a positive impact on the guest. 
"Bathrooms with spa-grade facilities, lighting that aligns with the body's circadian rhythms, colour palettes that promote wellbeing and maximising natural light can all play a role in designing hospitality space that will have a lasting effect on the guests. The link between nature and overall wellbeing and happiness has been well documented and so it's important to consider incorporating organic elements when designing spaces that will appeal to wellness travellers. 
"This was an important component in our Fairfield by Marriott project. Fairfield guests value feeling balanced and tranquil and so we created a beautifully simple aesthetic with a focus on nature, natural light and organic materials. The result is a serene, calming environment that infuses the principles of warm hospitality with a modern North European aesthetic."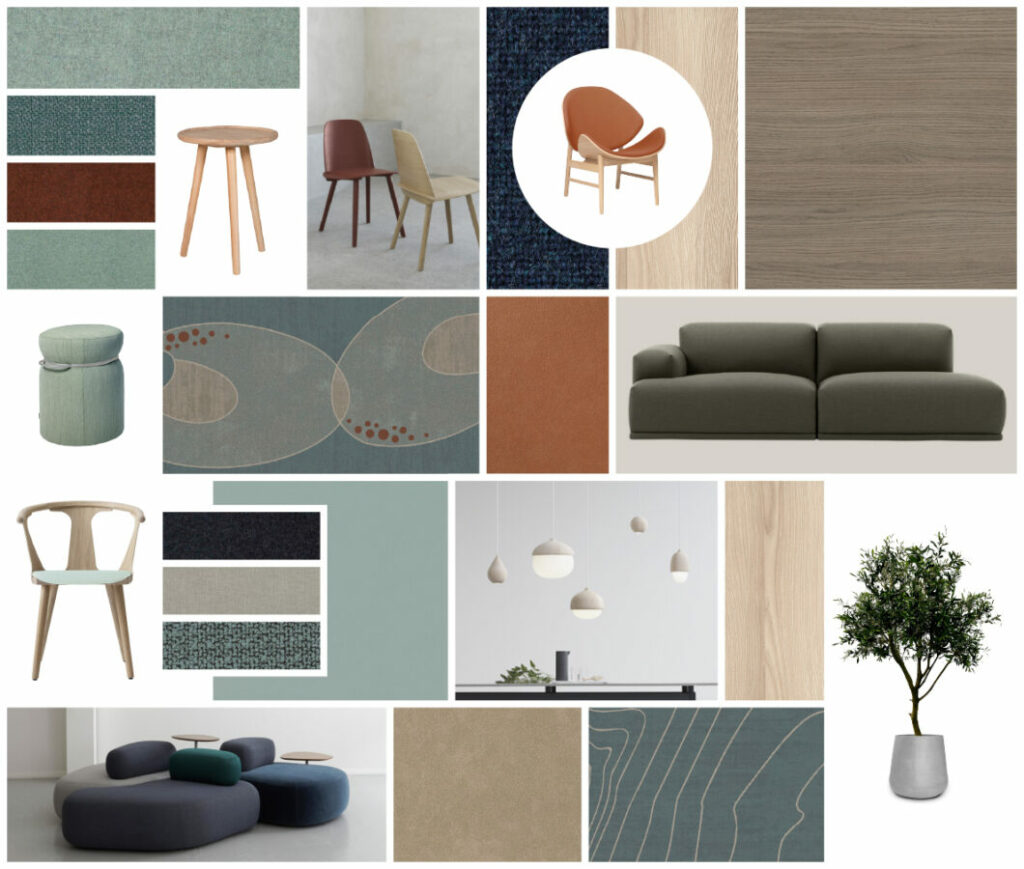 Create Opportunities for Connection
While many people travelling alone may be very happy in their own company, a 2021 survey by Solo Traveler World found that 42% of lone travellers wanted to meet new people on their trip. "Hotel design has a significant impact on how people interact with each other," says Kate. "With this in mind, the interiors and layout of your property can actually help to facilitate new connections and so incorporating this into your design can make your hotel appeal to the large number of single globetrotters."
Hotel lobby design has changed dramatically over the last few years and this space can lend itself to being an amazing social hub. Flexible seating areas, large communal tables and coffee bars can all help to entice guests to spend time socialising together. Hotels.com recently reported a surge in interest in hotels that offer social hubs like these. For example, Hoxton Hotels experienced 130% growth in searches from 2019 to 2021. Branding themselves as "open-house hotels" the lobbies at Hoxton Hotels are open 24-hours a day and provide "spaces where guests can hang out alongside the locals and immerse themselves in the neighbourhood."
"A multipurpose lobby was at the heart of our Fairfield by Marriot project," says Kate. "We included a range of different seating types and configurations to offer guests different set-ups according to whether they are at work, rest or play. The lobby also incorporates a Social Kitchen concept with all-day grab and go dining options that allow guests to eat without the constraints of restaurant service times.
"In addition to transforming the lobby area, some hotels are creating more unusual communal spaces. For example, the communal kitchen at The Jennings Hotel in Oregon is designed to encourage community, conversation and friendship while the Library Lounge at The Standard in London offers a book-filled haven in which to enjoy a cocktail or two when the sun goes down. Some hotels are taking their communal areas one step further and using them to host workshops, wine tastings, film screenings, evening classes and other events that will allow guests to meet and mingle in a safe environment."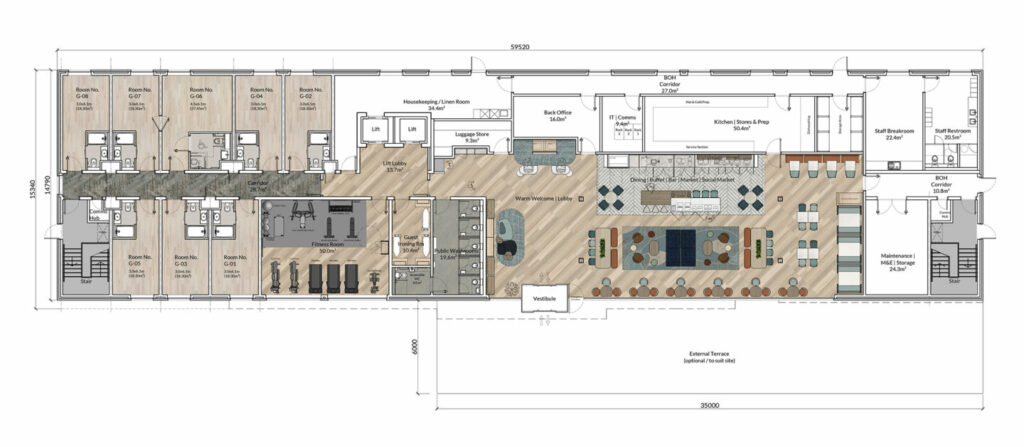 Highlight Safety and Security
Safety is a high priority issue for many solo travellers and by ensuring your hotel offers a space that feels both welcoming and secure, you may be able to appeal to this demographic. 
"Modern safes, well-lit car parks, late food service and security personnel can all contribute to making single travellers feel more relaxed in your property," says Kate. "However, technology also has an important role to play. Keyless entry systems that remove the risk of loss or theft, biometric technology that restricts access to guest-only areas and enhanced data protection measures can elevate your offering and give solo guests peace of mind."
Let's talk about you…
If you're looking for some ideas or advice for your hotel property, we'd love to help. Contact the OCCA Design team and we can discuss your next steps and how we can help you take them.