In the first of our Behind the Scenes series, we start our Meet the Team sessions with an interview with the Design Team.
Originally established in 2003 with over 300 projects across hospitality, residential and workplaces, under their belt, the Design Team at Occa know a thing or two about architectural interiors and interior design.
There is a passion and creativity in the studio that drives the design process, which combined with the unique mix of experience and technical skills in the team, ensures that every client is fully catered for regardless of the scale of their project.
Here, we talk to three of the team including Studio Director, Julie Paterson, and Interior Designers Emma Rintoul and Michelle Crews, to gain an insight into life in the Occa Design Studio and the projects the team are working on.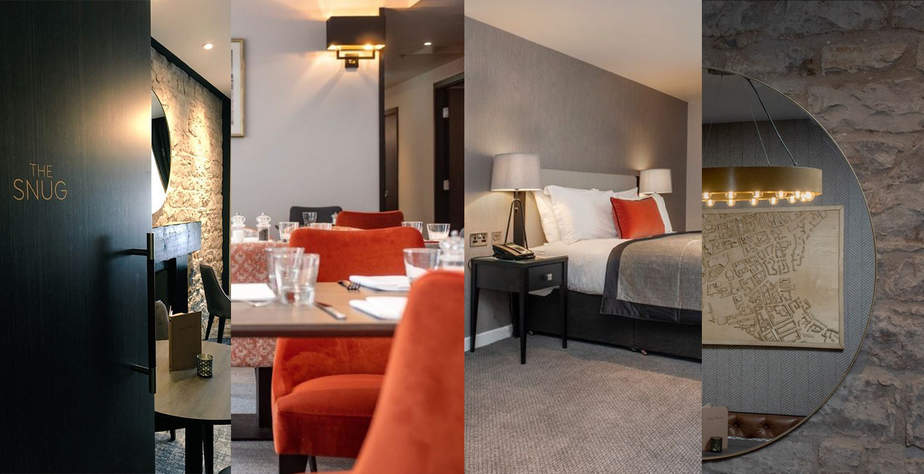 Talk us through some of the roles within the team
Julie: Our team is made up of designers with a mix of skill sets. For example, Michelle is a highly creative interior designer with an FF&E focus, while Jim's technical expertise, furniture design and detailing skills are second to none. Emma works across all elements of our projects from drawing packages to striking presentation work. As Studio Director, I lead the delivery of the projects in the studio, which includes client liaison and managing everyone's workflows from conception to completion.
Michelle: FF&E is my focus and while it's often considered to be the pretty side of the interior design process, there is much more to it. The role involves sourcing and researching manufacturers, materials, finishes and products for projects, ensuring they meet the appropriate technical standards and are available on time and on budget. My work involves delivering full FF&E specification documentation, sample boards and presentations on projects.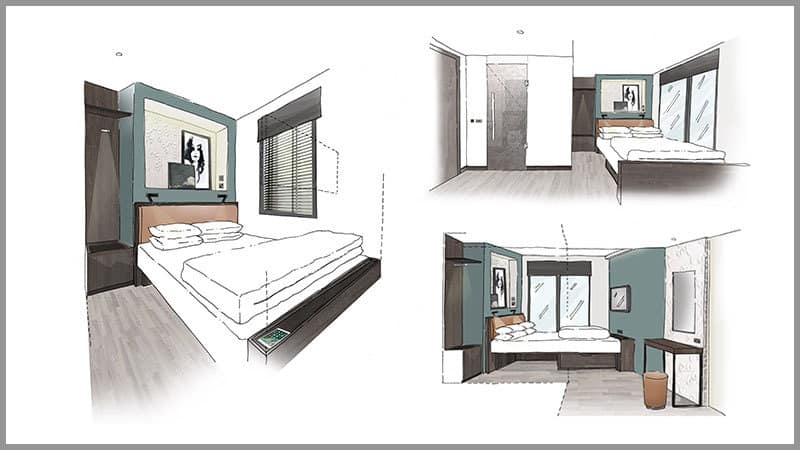 Can you tell us a little about the experience within the team?
Emma: Specialising in hotel and residential design, the team has a wide variety of experience that also includes hospitality, retail and exhibition design. This means we each bring different knowledge and skills to every project. Some of us are very focused on how products are made and the intricate detail of these, whilst others have a deep understanding of the customer's experience and how the completed project will perform operationally.
Julie: We've developed the best blend of creative and technical designers for our projects and clients over the past few years. We each have our own specialisms and collaborate well together as a team. For example, Jim has a background in exhibition and shopfit design, Emma has a wealth of bar and distillery experience and Michelle has roots in both residential and hotel design. My background has been in the world of hotel and leisure design and Kate's worked in the design and procurement of hospitality and high-end residential projects for many years.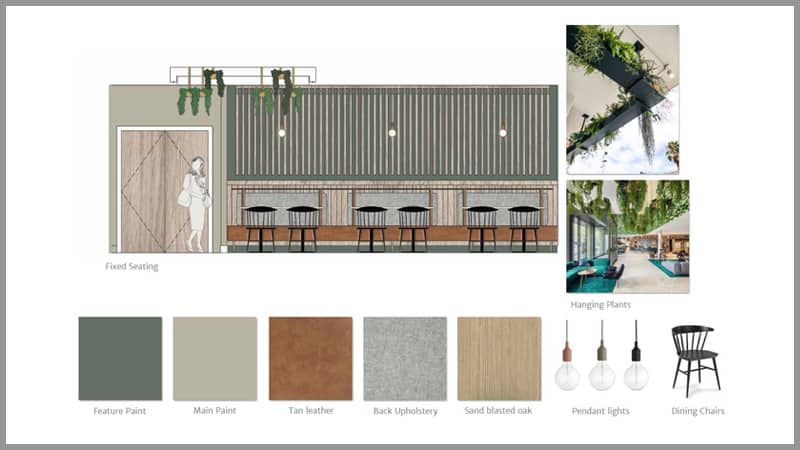 What is the best thing about working at Occa Design?
Emma: The best thing about working at Occa Design is that I get to work on such a diverse range of projects. I have been able to work on everything including boutique hotels, big brand properties, bars and restaurants, care homes and high end residential projects. I love that every day is different and that the team is great to work with.
Julie: We always have a great variety of projects to work on and life in the studio is fast paced. This means we are constantly innovating and solving new challenges which in turn ensures things are never boring!
Michelle: I would say it has to be Team Occa. We've worked together for a number of years now and collaborate effortlessly in a way that plays to everyone's strengths to ensure the best possible results for clients and projects.
What does a typical day at Occa Design look like for you?
Emma: My main activities range from researching the background and provenance of new project to creating moodboards & presentations or producing detailed drawings. I run the studio library and frequently meet with brand reps to ensure we always have our fingers on the pulse when it comes to new materials and products.
Julie: My day very much depends on the stage of the projects we are working on. Some days involve travel, site visits and client meetings but, when I am in the studio, there will be a mix of running jobs and the team, project admin, cad drawing, FF&E development and planning for new projects.
Michelle: I usually work across a number of projects simultaneously which keeps things interesting. I am typically building specifications and working through clients' requirements, producing sample boards of our design schemes or writing up our datasheets to document each and every item that we specify for projects.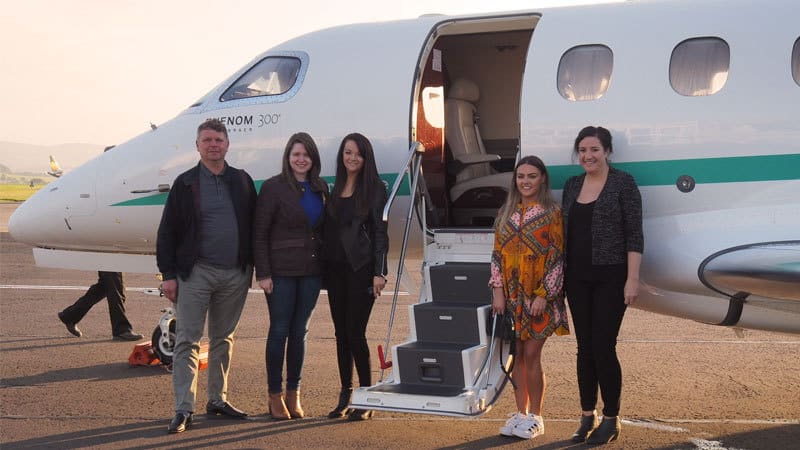 Can you explain a little about the clients that you work with?
Julie: We work primarily with a number of global hotel and hospitality clients including independent hoteliers, property owners, developers, branded hotel franchisees and of course, the hotel groups themselves including IHG, Marriott and Hilton.
We also work on select, luxury private residential projects and have recently been working with high-end house builders on their show homes and marketing suites.
Our workplace clients tend to be start-up or digital/tech-based firms exploring great ideas for new ways of working and we've also completed a number of luxury care home properties where our brief is to create a true home from home environment.
Do you have a favourite project that you have worked on?
Emma: As much as it was quite a challenging project architecturally, I enjoyed working on the East London Hotel in Bethnal Green. Being an independent micro hotel, we were able to be creative and innovative, driving the design and creating a unique property for our client.
Julie: I have a soft spot for The Roxburghe Hotel in Edinburgh (now The Principal Charlotte Square) as this was one of the first projects I worked on that wasn't branded. The result was an eclectic interior in a contemporary-classic style curated by introducing individual pieces of furniture over custom made shopfit items. This is a design style I particularly enjoyed working in and while Occa doesn't do a "signature look", the ethos of not just designing, but curating spaces, is one that continues to flow through many of our projects.
Michelle: It's always great fun working on projects with generous budgets but the smaller projects or those with tight budgets can be just as satisfying as they present different challenges and push you to think outside of the box to create something special.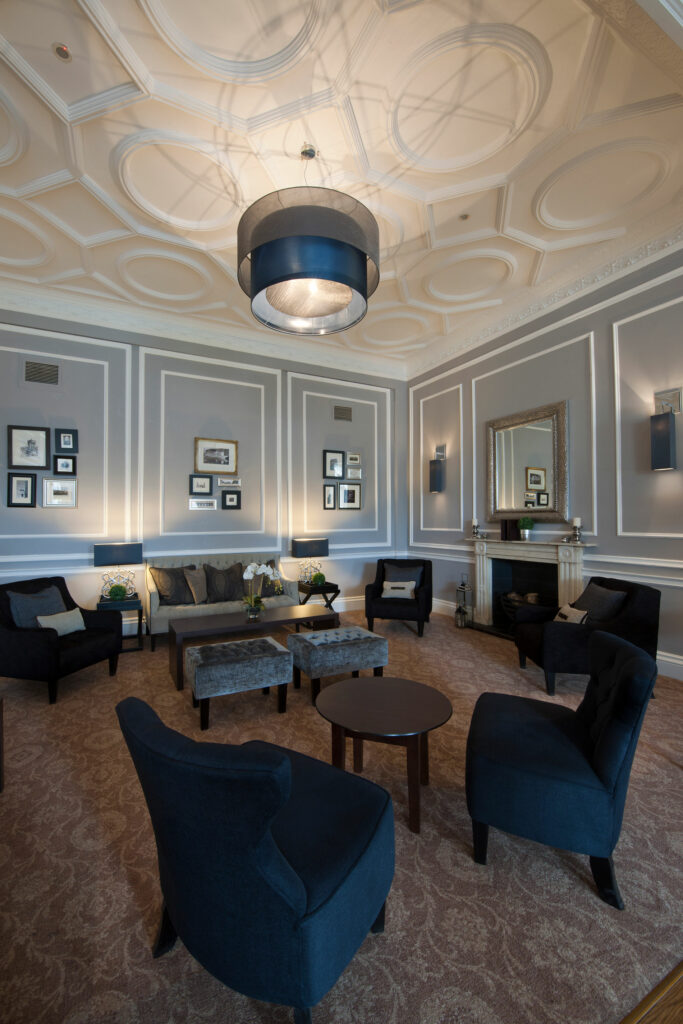 What projects are you working on at the moment?
Emma: I am currently working on one of our large luxury private residential projects along with a show home development, while also being involved in a Winter Skybar concept for a new Radisson Red hotel
Julie: The team are currently working on a great mix of luxury residential projects along with branded hotels for IHG, Radisson, Hilton and independent hotels like the recently completed East London Hotel and Ten Hill Place Hotel.
Michelle: I'm developing the FF&E designs & specifications for the rollout of the new Gen IV Holiday Inn Express design across multiple sites throughout the UK.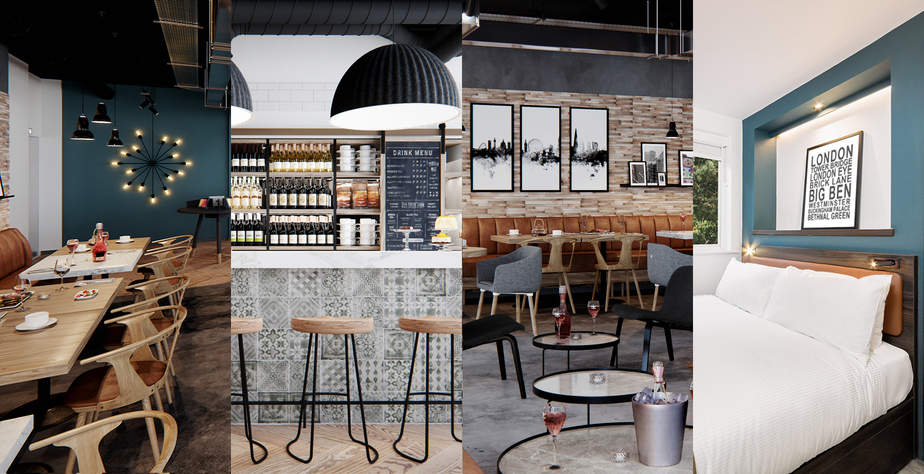 How do you work with your design clients? Is it a collaborative process?
Julie: Our involvement varies from project to project; residential projects are much more personal for the owners, as are independent hotels, and we work closely with them to realise their very individual vision.
On larger scale, or corporate branded projects, the design is largely driven by the brand and in this case we work closely and collaboratively with the extended design team of Architects, Engineers, Cost Consultants and Project Managers to deliver the brand style and ethos.
Typically we take an extensive brief and then create moodboards to show our understanding of the requirements and to help with the visualisation of the end design. We then progress to the concept design stage, following through with detailed design and sampling and the design continues to develop technically from there. With our collaborative approach, we work closely with the client at each stage of the process as we believe this is key to the success of the project, however the level of involvement is always tailored to meet the client's requirements.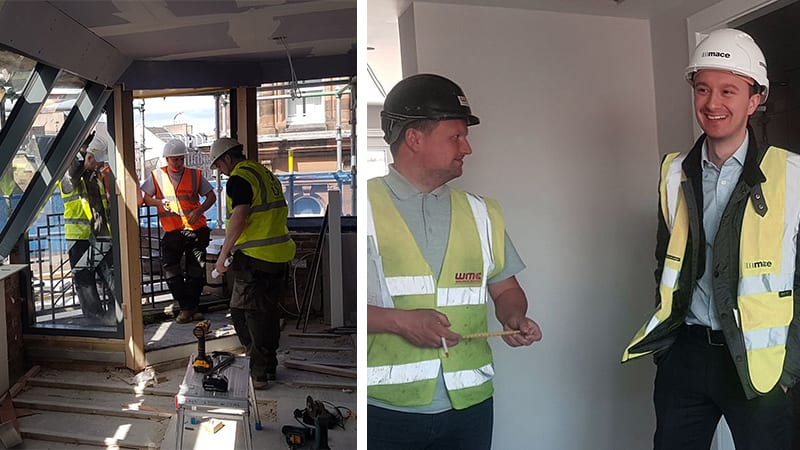 What kind of problems do you solve for your clients?
Emma: We are always solving problems for our clients. This could be anything from details such as finding a fabric for upholstery that is beautiful, durable and won't stain, to the overall collaboration with a new hotel brand to upgrade their franchisee's hotels in a way which complements the existing interiors and will translate into increased revenue.
Julie: Problem solving and solution finding accounts for around 50 percent of everything that we do. There are many problems to be solved throughout the course of any design project including design, technical, operational and supply chain challenges. It is our job to protect our client's interests and the end product as the design develops on site. Working collaboratively and continually developing strong relationships with all of the brands and suppliers we work with ensures we resolve issues quickly and effectively as a team.
Michelle: As designers, we are solving problems and investigating creative solutions every day. This can be anything from designing rooms that tick all the boxes for our clients in terms of operation and aesthetics; budgeting to make brand standards work or overcoming problems that might arise during the build such as respecifying items that are suddenly discontinued with suppliers.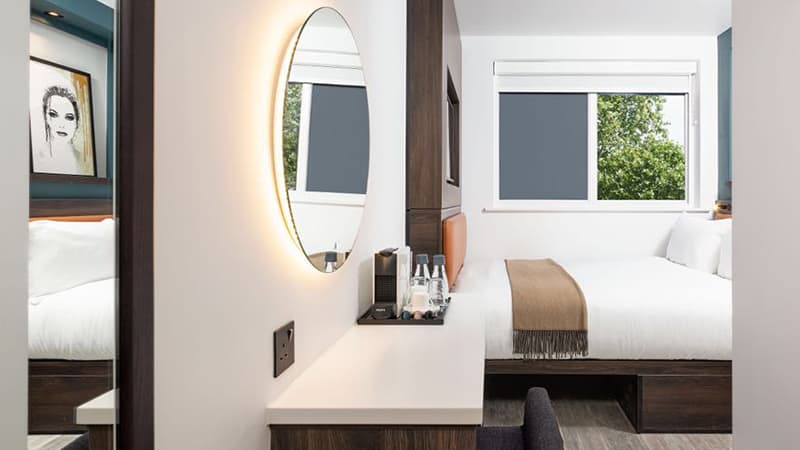 How does the design process differ between residential, workplace and hospitality projects?
Julie: Residential projects involve considerations such as accommodating clients' day-to-day living requirements, their personal belongings etc. The aim is always to create spaces that people love to live in and that reflect their personality and lifestyle perfectly. This means that these projects are more intimate for the client and the design decisions are driven primarily by a personal response to a concept, furniture piece or colour.
Workplace projects on the other hand, are carefully considered in relation to space planning and ergonomics. Wellness in the office environment is also a key feature of our designs and relates to the way employees experience the office which is as important as brand identity and first impressions.
When we are working on a hospitality project, we consider the guest experience above all else. From operation to design style, every element considers how the guest will experience the property or brand, so we work to create spaces with personality and ambience that encourage guests to enjoy the environment and go on to become repeat visitors. For hospitality projects our commercial and operational expertise are crucial in helping our clients leverage interior design for the benefit their business as a whole.
How do you help your clients' differentiate themselves from their competitors?
Julie: We value our ability to push creative boundaries and fully immerse ourselves in the client brief. We ensure that our design concepts are unique, relevant and enriching to the project as well as its location, ethos and brand of the owner or operator. This attention to detail in the early stages of the project creates fantastic scope for the marketing and promotion of each site and ensures we preserve the unique and individual identity of every venue.
Michelle: By combining all our skills in creativity and innovation, we ensure our clients' properties are differentiated aesthetically and operationally with designs that boost revenue and deliver a significant return on their investment.
Want to find out more about the OCCA Design Team? Meet some of our oldest and newest team members and discover more about our projects in our second Meet the Design Team post.