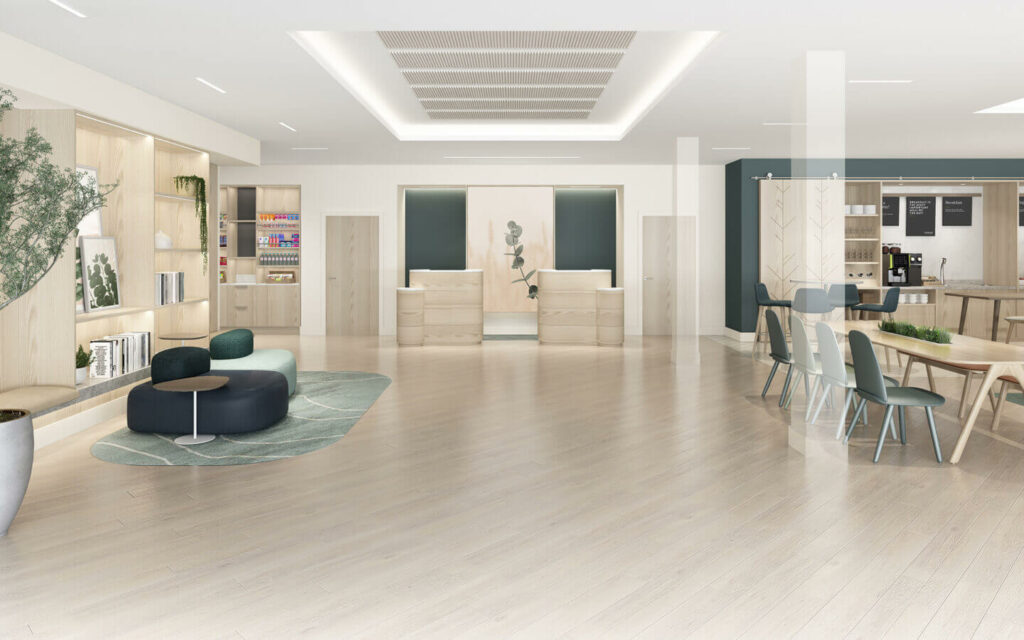 The turbulence of the pandemic and current global economic uncertainty are having long-term impacts on the way many people live and work. This includes significant shifts in how people travel, with more hotel guests opting to combine work and leisure, enjoying group breaks or seeking more cost-effective options. As these trends continue to grow, many hotel brands are looking at how they can adapt their properties to appeal to these new market segments. Here we look at how some of the shifts may be influencing hotel trends in 2023 and beyond. 
1. Bleisure: Blurring the Lines
The concept of mixing business travel with leisure may not be new, but the bleisure traveller has evolved in recent years. Bleisure travel once referred to business travellers who extended their stay in order to enjoy their destination. However, the rise of Work From Anywhere policies, freelancers and digital nomads has led to a new type of bleisure travel which involves a more blended approach. 
With reports suggesting that bleisure travel is set to take over from traditional business travel, this represents a highly profitable section of the market. As such, many hotel brands are updating their services to appeal to those that require multipurpose spaces.
"Bleisure travel is a long-term shift rather than a passing trend," says OCCA Founder, Kate Mooney. "In order to capture this lucrative segment, hotels need to ensure that their offering meets the complex needs and wants of those taking a 'workcation'. Today, many bleisure travellers place equal importance on being able to unwind in style and work efficiently, and this means designing spaces that are well suited to both.
"While lobbies were once spaces that guests merely passed through, they are now bustling hubs of activity where guests and walk-in patrons can work and socialise. According to research by Gensler, 42% of people use hotels as quiet places to work and so by creating highly versatile spaces that are geared towards different kinds of working habits, hotel brands can make much more of their existing space. For example, a lobby that can change seamlessly from a co-working area to a conference room for larger groups of delegates can bring a new dynamic to the hotel."
Features such as self-serve coffee stations and round-the-clock snack bars can also help brands tap into an essential additional revenue stream. If guests are able to work comfortably and efficiently, they are less likely to leave a venue in order to get lunch or coffee which can result in an increase in food and beverage sales. For example, when Courtyard by Marriott introduced their booths and late-night menus, the brand saw a 12% increase in food and drinks sales.
Other hotels are investing in guest room upgrades and are incorporating assets such as workstations and conference-call appropriate backdrops to create flexible spaces. "Bleisure trips often lead to extended stays as travellers are less constrained by holiday allowances," explains Kate. "We've been working with clients to include facilities such as additional storage space and in-room cooking facilities to make guest rooms more comfortable for those who plan to stay put for several days.
2. Select Service: Affordable and Accessible
Select service properties have been growing in popularity for some time and several brands, including Marriott, have reported strong demand in this sector. "Select service hotel brands, offer an excellent array of amenities that have been tailored to fit the specific needs of their demographic," says Kate. "Multifunctional lobbies, gyms and meeting spaces are often key to the select service experience, while traditional full-service facilities such as a concierge, spa or turn-down service may be less important for guests who are travelling for work or on a short break. 
"By combining great design with localisation, contemporary select service properties provide all the facilities guests may require without costly amenities that they are unlikely to use. Our design for Fairfield by Marriott focused on both the economic and environmental benefits of select service. By tapping into the desires of the guests, we developed a design that fulfills all of their needs in stylish surroundings while ensuring the best possible value for money. For example, rather than including a full-service restaurant, Fairfield by Marriott offers all day dining and 24-hour markets so that guests can purchase meals and snacks on-the-go. This is ideally suited to business travellers and those who wish to explore the local cuisine.
"Select service hotels are among the most exciting sector of the industry at the moment and demand continues to grow. By investing in the essential amenities that are most used by guests, properties can align themselves with the lifestyle of their demographic. The brands that we believe are excelling in this space offer an elegant less-is-more aesthetic coupled with cutting-edge technology and highly desirable locations that guests love."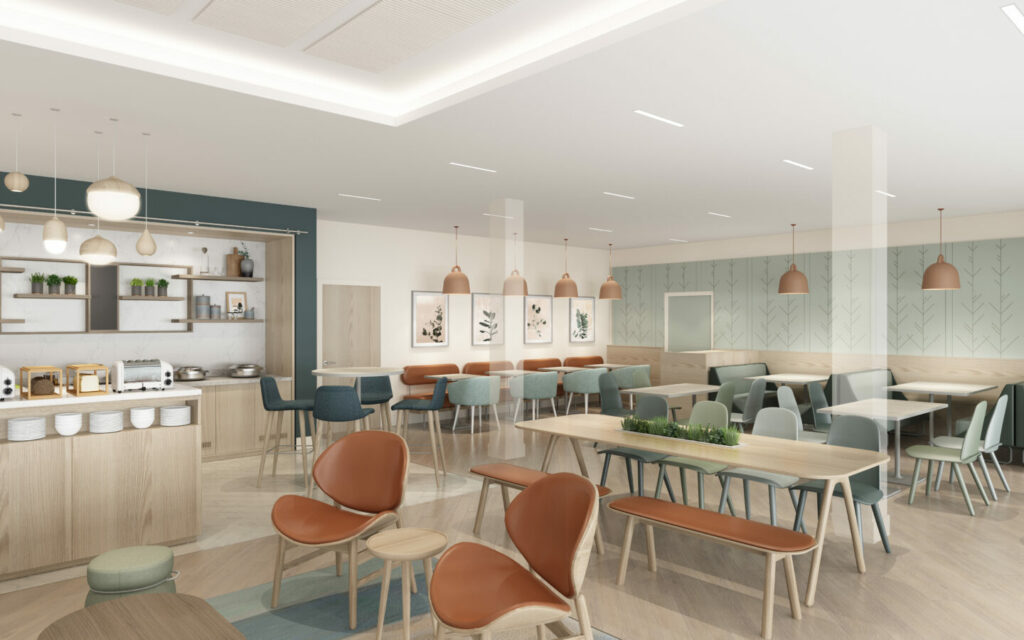 3. Multigenerational Travel: Family Holidays
After two years of widespread travel restrictions, 2022 saw a spike in multigenerational trips as families began prioritising spending time together and visiting overseas relatives. Mixed family groups come with a variety of different needs and hotel brands can differentiate themselves and compete with apartment rental businesses by catering to these requirements.
"From additional bedrooms and baby changing facilities to kids clubs and menus that appeal to a range of tastes, there are several ways that hotels can tap into the segment," says Kate. "We've been working with our hotel clients to create rooms that have been designed with family in mind. Parents or carers travelling with young children don't want to have to go to bed when the kids do, so we've been developing more suites with additional bedrooms or separate living areas so that everyone can enjoy the space. For example, hospitality management company Cycas and IHG Hotels & Resorts have recently celebrated the opening of a Holiday Inn Express & Suites in the Netherlands. As well as 83 guest rooms, this newly launched property boasts 16 one-bedroom suites which are complete with a kitchenette, work space and living area. More brands are also investing in cottages or villas so that larger family groups are able to socialise together, prepare their own meals and enjoy longer stays.
"A crucial aspect of appealing to multigenerational groups is ensuring that the facilities are clearly defined on the hotel website or app," adds Kate. "Detailed floor plans of family-friendly guest rooms enable parents travelling with young children to choose the room that works for their individual needs. Marriott Residence Inn does this particularly well with 3D models of the different types of guest rooms available. Hotel brands may also consider videos highlighting the activities and information around the child-safety ratings of the property which can help to put travellers' minds at ease and make your property stand out from the crowd."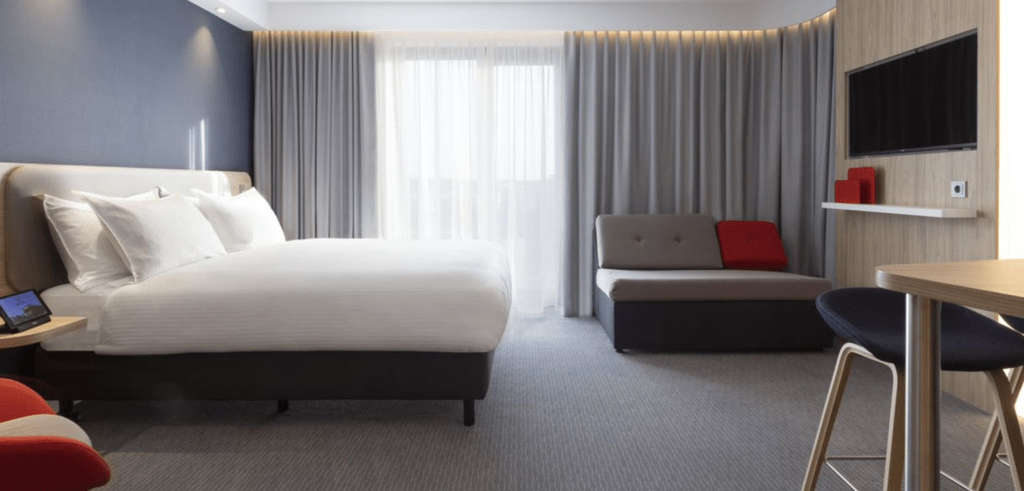 4. Wellness Breaks: A Holistic Approach
The Global Wellness Institute predicts that the wellness travel market will be worth a huge $1.3 trillion by 2025 as people increasingly seek experiences that are both improving and relaxing. The pace that this segment is growing at makes it a highly attractive prospect for many hotel brands.
"Wellness trends are constantly evolving and hotels need to stay a step ahead and put wellness at the very centre of their offering," says Kate. "Many travellers are now moving towards a more holistic approach to wellbeing and crave trips that will nourish the mind, body and soul."
This means that a spa alone is unlikely to give a hotel the wellness credentials it needs to stand out in a busy marketplace. Instead, hotel brands are offering complete wellness packages that include facilities such as creative activities, outdoor pursuits that make the most of the natural settings and experts that can offer guidance on everything from nutrition to physiotherapy. 
Individual customised programmes are also rising in popularity with brands such as Aman in New York offering bespoke Wellness Immersion Programmes. The Programmes are put together by a resident physician and are tailored to support guests' individual goals around topics such as stress management and sports performance enhancement.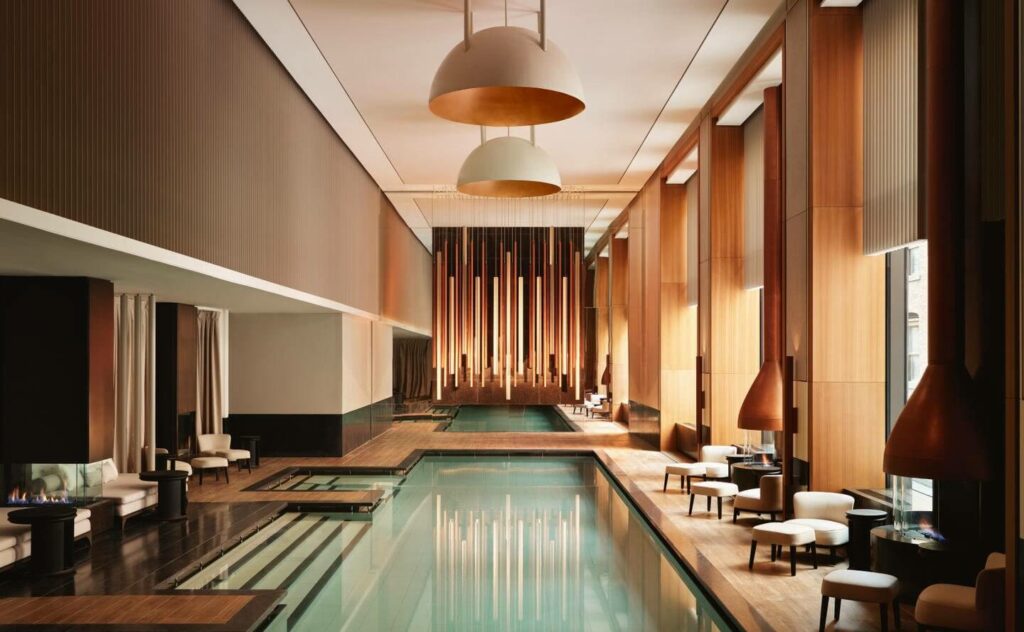 Let's talk about you…
If you're looking for some ideas or advice for your hotel property, we'd love to help. Contact the OCCA Design team and we can discuss your next steps and how we can help you take them.